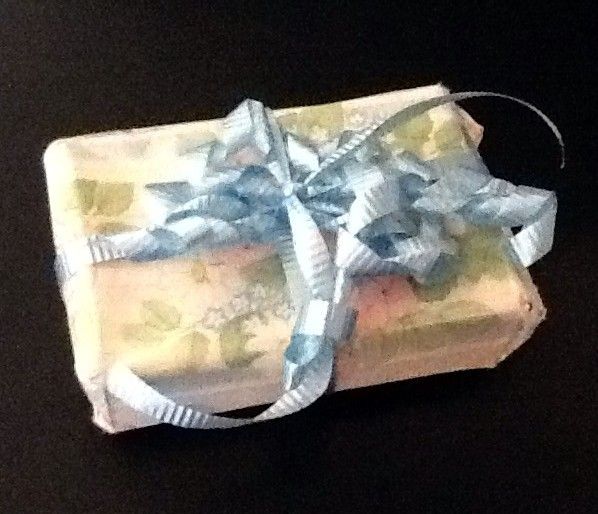 The box is about 2 inches by 3 inches, 1/2 inch deep, gift wrapped and beribboned. It's a little the worse for wear, with one side flattened and the paper coming loose at the corners. It has a right to be somewhat shopworn, after having been carried in my coat pocket for months.
My mother gave it to me at the airport, as I waited for the airplane that would take me to the mission field in France and Switzerland, farther away from home than I had ever been before, or, indeed, than I have ever since gone. She didn't need to tell me what it was – I recognized it from the "we've got a secret" look in her eye. It was a travel-sized version of the wrapped box she had given me a few years earlier when I went away to school.
It was a box of home.