John Charles Hailes, born in Reading, England, in 1881, wrote a letter to the Latter-day Saints of Great Britain in the fall of 1908, about his conversion to the Church:
My Dear Brethren and Sisters,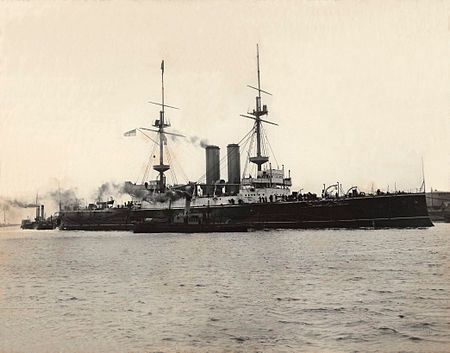 I am serving on board the first-class battleship Vengeance, Home squadron. I feel desirous of bearing my testimony with regard to the truth of Mormonism, and relating how I found the truth.
From my childhood I always had a desire to serve my Creator, but my mind was always confused. I used to think when a child that every country had its own religion: England, Church of England; Ireland, Roman Catholicism; Scotland, Presbyterianism; and so on. Of course, as I grew older I learned that my idea was absurd.

I was drafted to China in 1903 on a foreign commission. During my stay out there I associated a good deal with some of my shipmates who were of the Wesleyan faith. Although I could not see much in their belief to admire, it brought me nearer to God. On one occasion a chum and I knelt down and asked God to forgive us our sins, and we would try to live a better life. Although I had never been addicted to drinking or smoking, my conscience told me I was not obeying the commands of my Heavenly father as fully as I should. I became very desirous of being right with God. I visited the Church of England Cathedral in Hong Kong, but I was not satisfied with what I saw and heard there.