Streetcars on State Street were filled to capacity on the afternoon of March 13, 1918. Hundreds of schoolchildren were among the crowds walking toward the Utah Capitol, and the streets were choked with automobiles heading in the same direction. More than 5,000 Utahns made their way to the Capitol grounds that day.
Onlookers milled around the Capitol steps, listening to music by Fort Douglas' 31-piece band. Many spectators wore khaki: This was a patriotic event to sell war bonds and encourage enlistment during those days of World War I. An American flag hung from the portico, and potted palms from the rotunda had been brought out to form a lush background to the area reserved as center stage.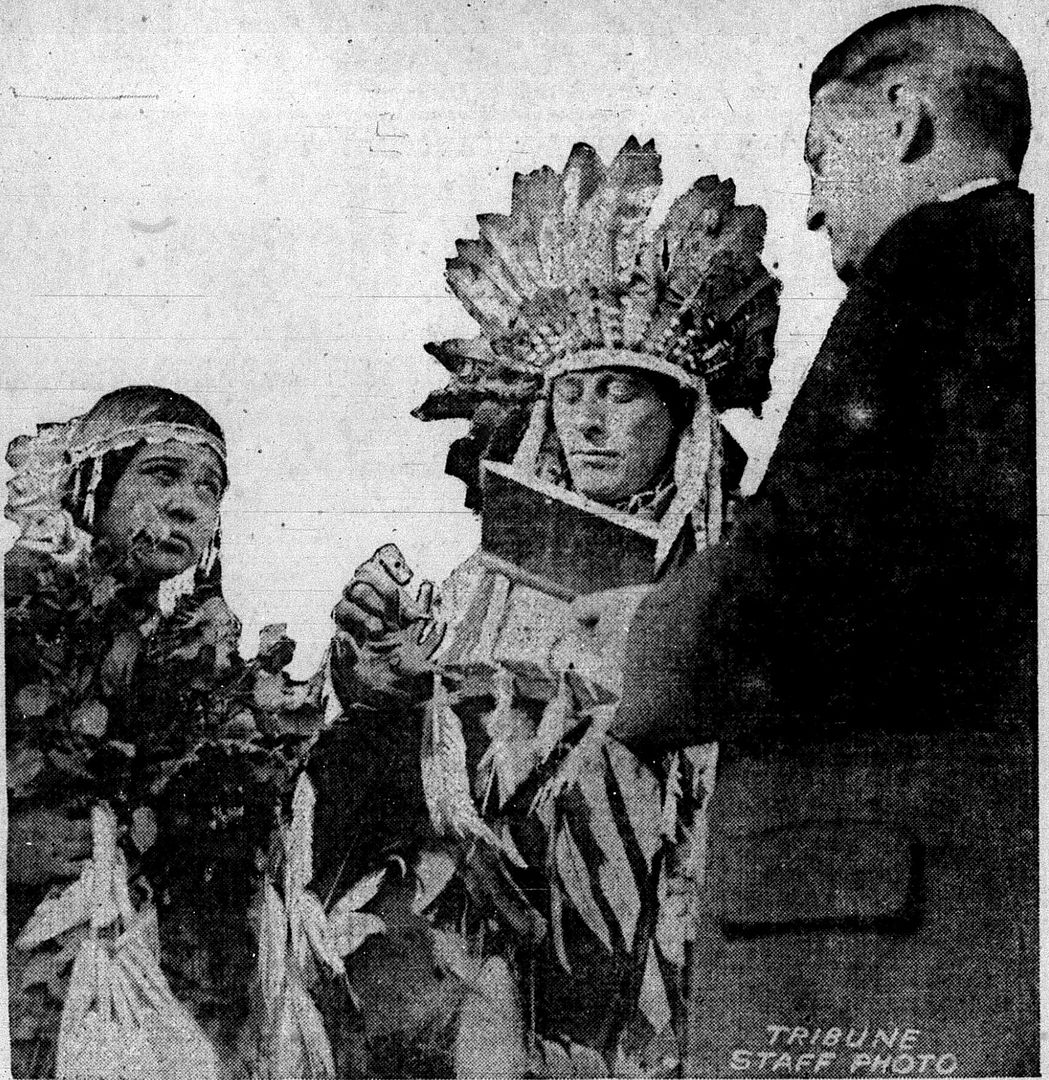 Promptly at 4 p.m., Salt Lake City Mayor W. Mont Ferry took his place at the top of the steps. He was joined by a tall man wearing beaded buckskins and a feathered war bonnet, carrying both a tomahawk and a peace pipe, and wearing blue moccasins with American flags beaded onto their toes.
Various bells, feathers, bird claws, ermine skins and a necklace of bison bones completed his ensemble. The man, known as Chief White Elk, was attended by five uniformed soldiers from the 20th Infantry, men from the Cheyenne, Choctaw, Delaware, Cherokee and Chippewa nations.
As the band began to play Lohengrin's "Bridal Chorus," a party of women — a flower girl, 10 bridesmaids (some of them Red Cross nurses, others showgirls from the "College Girls" cast then performing at the downtown Pantages Theater), and "Princess" Ah-Tra-Ah-Saun of the Klamath tribe, a native of Eureka, Calif. — ascended the steps. Ah-Tra-Ah-Saun was outfitted as splendidly as White Elk, wearing a dress decorated with white shells and beads, a headdress and delicate white moccasins.
While claiming to be chief of the Cherokee Nation, White Elk also said he was a Navy veteran, mustered out after suffering injuries in a fall from the crow's nest of a torpedoed government transport, the Antilles (reportedly his third torpedoing).
He had been in Salt Lake for several weeks, selling war stamps and liberty bonds. Speaking to community groups and service clubs and at Army recruiting events, he challenged white Americans to enlist in the armed services at a rate equal to that of American Indians. He was a persuasive speaker — some sources credit him with selling $1.8 million in bonds in San Francisco in a single week, and $500,000 in Oakland during one luncheon.
While here, he courted Ah-Tra-Ah-Saun (also known as Bertha Thompson), a singer and actress. Ah-Tra-Ah-Saun was a favorite model of the noted California photographer Emma Belle Freeman. She gained experience performing before the public during the 1915 San Francisco Panama-Pacific International Exposition. She also trained as a Red Cross nurse and participated in events designed to promote it.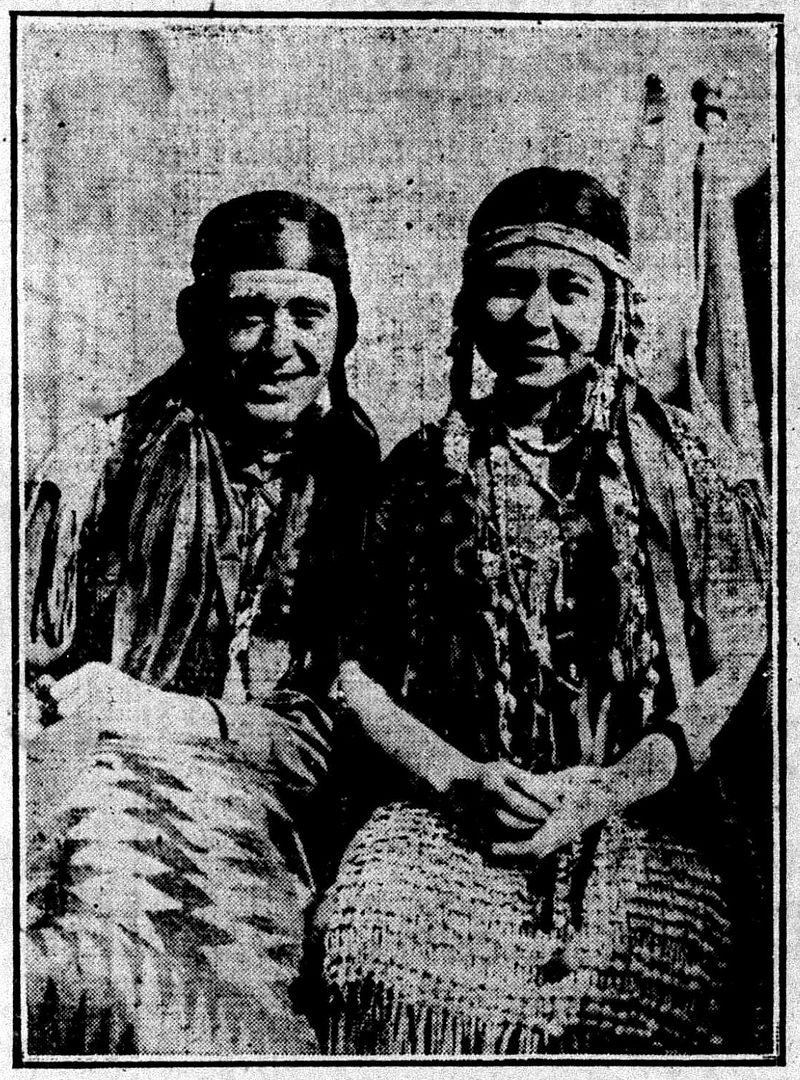 With the wedding party assembled on the Capitol steps, Ferry read for the ceremony. To the cheers of the watching thousands, the couple then visited Gov. Simon Bamberger's office to sign paperwork and presented him with a bow and arrows. Returning to the steps, bride and groom addressed the eager crowd in both speech and song, then departed by automobile to spend their wedding night in the Hotel Utah as guests of the Elks Club.
Alas, the marriage was destined to be neither long nor happy. "Chief White Elk," an Italian-American born Edgardo Laplante in Pawtucket, R.I., was a fraud. He soon abandoned his wife and headed to Europe, where, still wearing buckskin, he claimed to be chief of the Iroquois. He also lightened the purses of titled ladies, sat for a life-size porcelain model of himself, married bigamously, met with Mussolini by posing as the world's only American Indian fascist, became intimately familiar with the prisons of Switzerland and Italy and eventually returned to the U.S. so poor that he sold his gold teeth for cigarettes during the passage home.
Salt Lake, it turns out, was only one stop on his roadshow.
.