.

Peru, Indiana
Primary
.
Relief Society Monument, Nauvoo
.
New South Wales, Australia
District Baseball Team
(sitting, left to right:) J. Cooper; K. Rule; C. Heusckel, W. Bailey, S. Denton
(standing:) C. Claxton; Elder Robinson, President Tingey, Elder Allen, C. Turner.
.
Blue Ridge, Pennsylvania
Missionaries
(front, left to right:) Irma N. Peterson, Clifford J. Peterson, Louise E. Bernard
(back:) Evan P. Call, Evelyn Green, J. Lynden Mather, Edna Mae Coleman, S. James Smith
.
Chattanooga, Tennessee
Sunday School
.
Portland, Oregon
Branch Members Who Are Returned Missionaries
.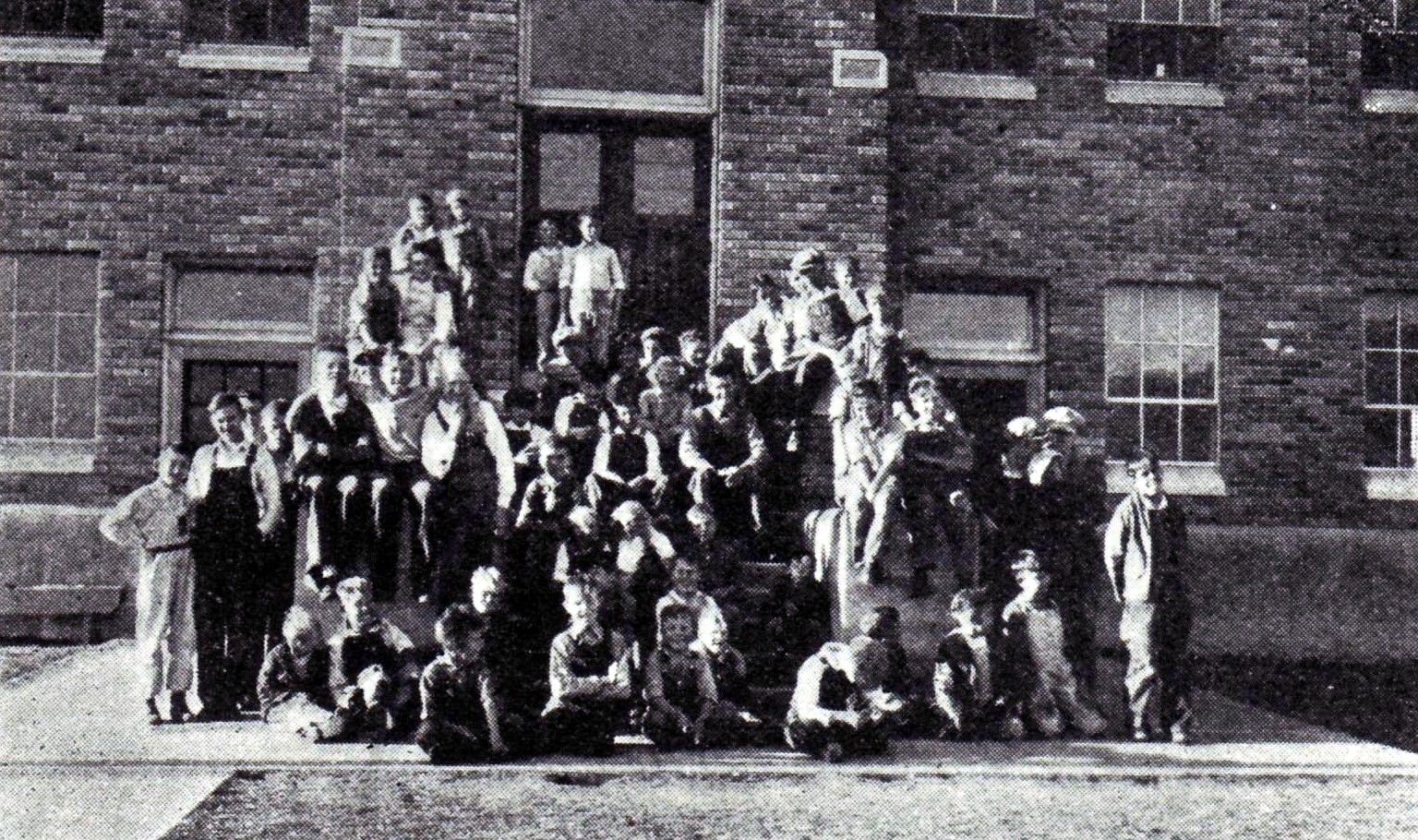 Utah State Training School, American Fork
.
British Columbia
Missionaries
(front, left to right:) Erma Taysom, Barbara Watkins, Alice Venema, Harriet Wells, Roxie Jensen.
(back:) Marion Turley, William R. Sloan, John N. Margetts, James L. McDougal
.
M-Men of Afton, Wyoming
.
Spokane, Washington
Gold and Green Ball Queen and Attendants
.
Outing at Salamander Lake, Mt. Timpanogos
.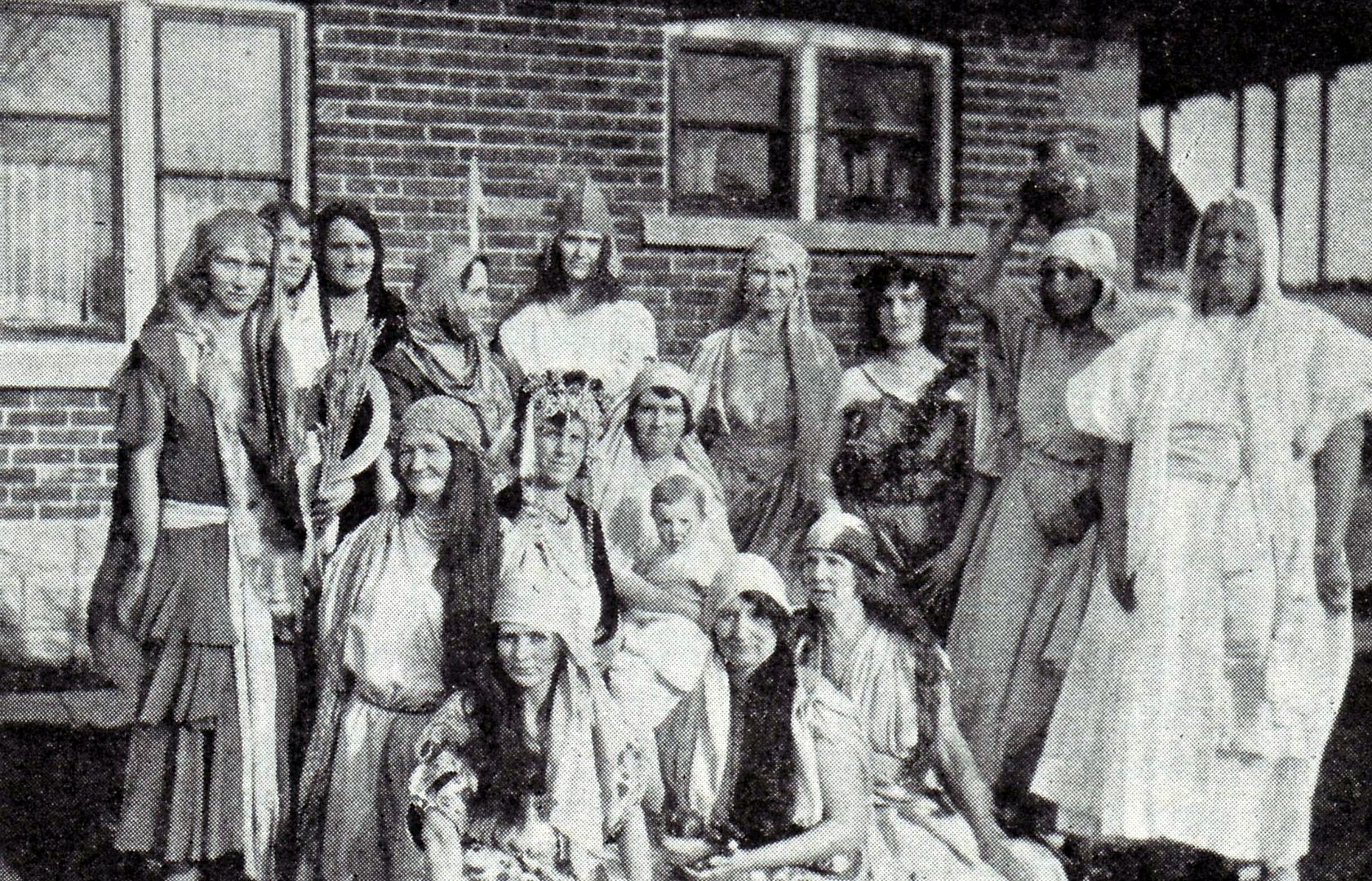 Panguitch, Utah
Pageant of Biblical Mothers
.
Moroni, Utah
Music Festival
.
Denver, Colorado
Missionaries, including District Presidents from throughout the Western States Mission
(front, left to right:) Orpha Kay, Margaret Luke, Alice Geary, Elias S. Woodruff, Mary Hortnagl, Ruth Winegar, Emma T. Whipple
(second:) Virgil Gray, Kenneth G. Wiseman, Floyd H. Jensen, Frank Warren, Edward E. Morgan, Alma L. Davis, William L. Reece, Stanley E. Best
(back:) Don C. Pierce, Wilford T. Whipple, Philander Hatch, Ray F. Kohler, Walter L. Wiltbank, W. Wilson Norris, George M. Jones, Claude B. Lamkin
.
Palestine-Syrian MIA
Pageant
.
Fort Bridger, Wyoming
Visitors (including George Albert Smith) examining remnant of Mormon-built wall
.
Oquirrh, Utah
Gold and Green Ball Queen and Attendants
.
Netherlands Mission
M-Men
.
Relief Society Conference, Pageant
Assembly Hall (Temple Square)
.
Belvedere Ward, Grant Stake (Salt Lake)
Cast of Roadshow, "Ode to Youth"
.
Heber J. Grant
Dedication of Social Hall Marker, Salt Lake City
.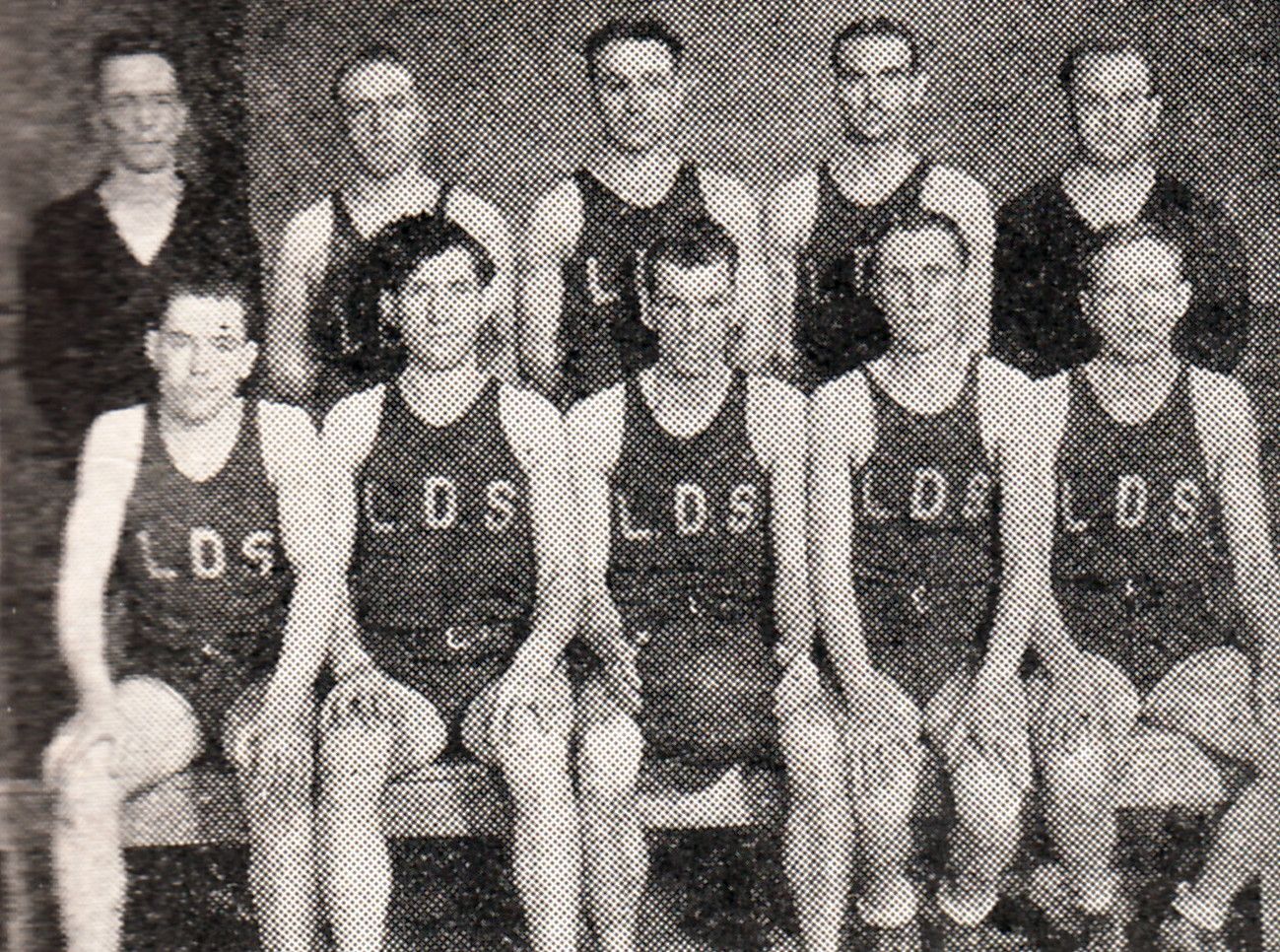 Pittsburgh, Pennsylvania
Missionary Basketball Team
.
Salt Lake 28th Ward
Adult Aaronic
.
Roseville, California
Relief Society Pageant