Lewis A. Ramsey (1873-1941) was a native of Illinois. He was baptized at age 12, soon after his family joined the Church; they almost immediately emigrated to Utah, were sealed as a family in Manti, and became wholly integrated into the LDS world. While I don't know anything in particular about his father George other than that he was a Civil War soldier, I know that his mother Amanda was a Civil War nurse (not a casual step-in-and-help-in-an-emergency kind of way, but formally enrolled in that service). His sister Emma was a noted professional singer, and married apostle George Q. Morris.
Lewis's talents were also artistic – he sketched and painted and became one of Utah's foremost landscape painters. He is often credited with being the man who popularized Utah's Bryce Canyon with his paintings of its brilliant colors and fantastic "goblins." He also taught art in the Salt Lake public schools – in the early 1930s when my mother was in junior high school and required to take an art class, he took the time, she recalled, to teach some artsy tricks even to the kids like her who had no talent. She remembered how he had her use water colors to paint a simple landscape with a yellow sky above a horizon line, then place a nickel on the line and paint the sky around it in brilliant shades of orange and red; when she removed the nickel, she had a painting of a sunset. But I digress …
Earlier in the century, Lewis – L.A. Ramsey, as he signed his artworks – illustrated From Plowboy to Prophet, a children's biography of Joseph Smith written by William A. Morton. It was a popular book, and in a day when there had as yet been few illustrations of Mormon history, and no standard "gospel art kit," they must have helped shape the mental images carried by countless LDS children and their parents.
L.A. Ramsey moved to California late in life, and died and was buried in Hollywood and is buried in Whittier.
For your enjoyment, his illustrations for that biography are reproduced below. Following each illustration is a link to the text of From Plowboy to Prophet, written by William A. Morton – most of the stories are naturally familiar to you, but there may be one or two more obscure ones.
.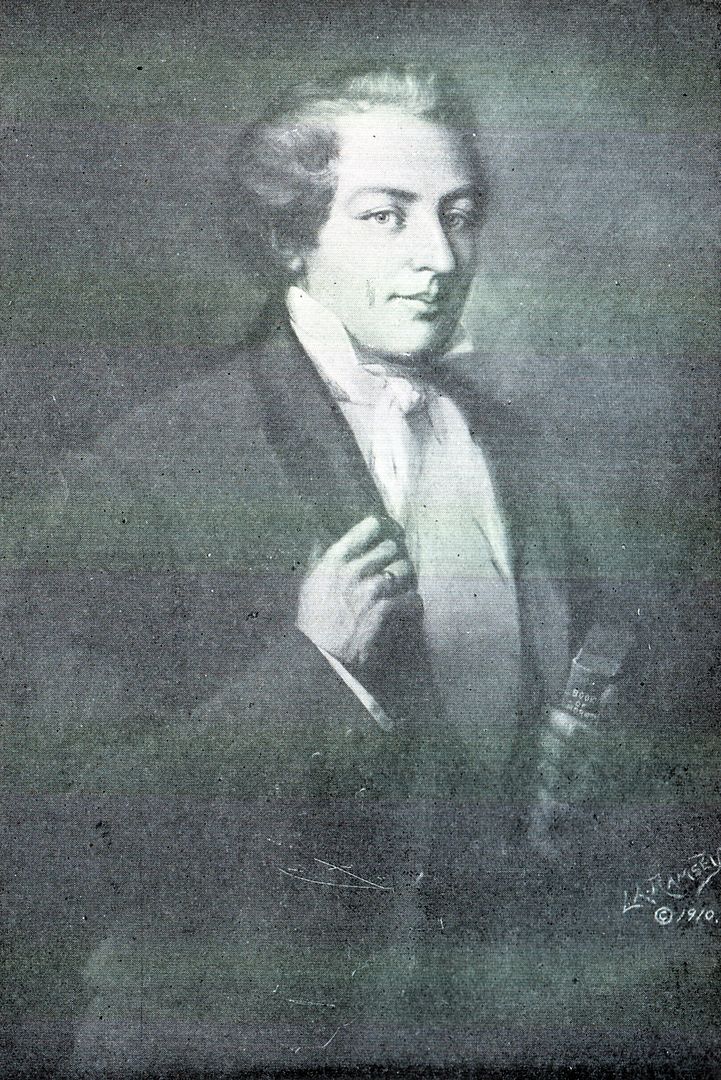 Joseph Smith the Prophet
(frontispiece, no story)
.
.

Joseph Assisting His Father on the Farm
from Light from the Scriptures
.
.

Joseph Smith Reading the Bible
.
.

Joseph Smith Praying in the Grove
both from Joseph's First Prayer
.
.

Joseph Visited by the Angel Moroni
from Visit of the Angel Moroni
.
.

John the Baptist Conferring the Aaronic Priesthood on Joseph Smith and Oliver Cowdery
.
.

The First Baptisms – The Prophet Joseph Baptising Oliver Cowdery
both from The Aaronic Priesthood Restored
.
.

The Angel Moroni showing the Plates of the Book of Mormon to the Witnesses
from The Gold Plates Are Shown to Three Witnesses
.
.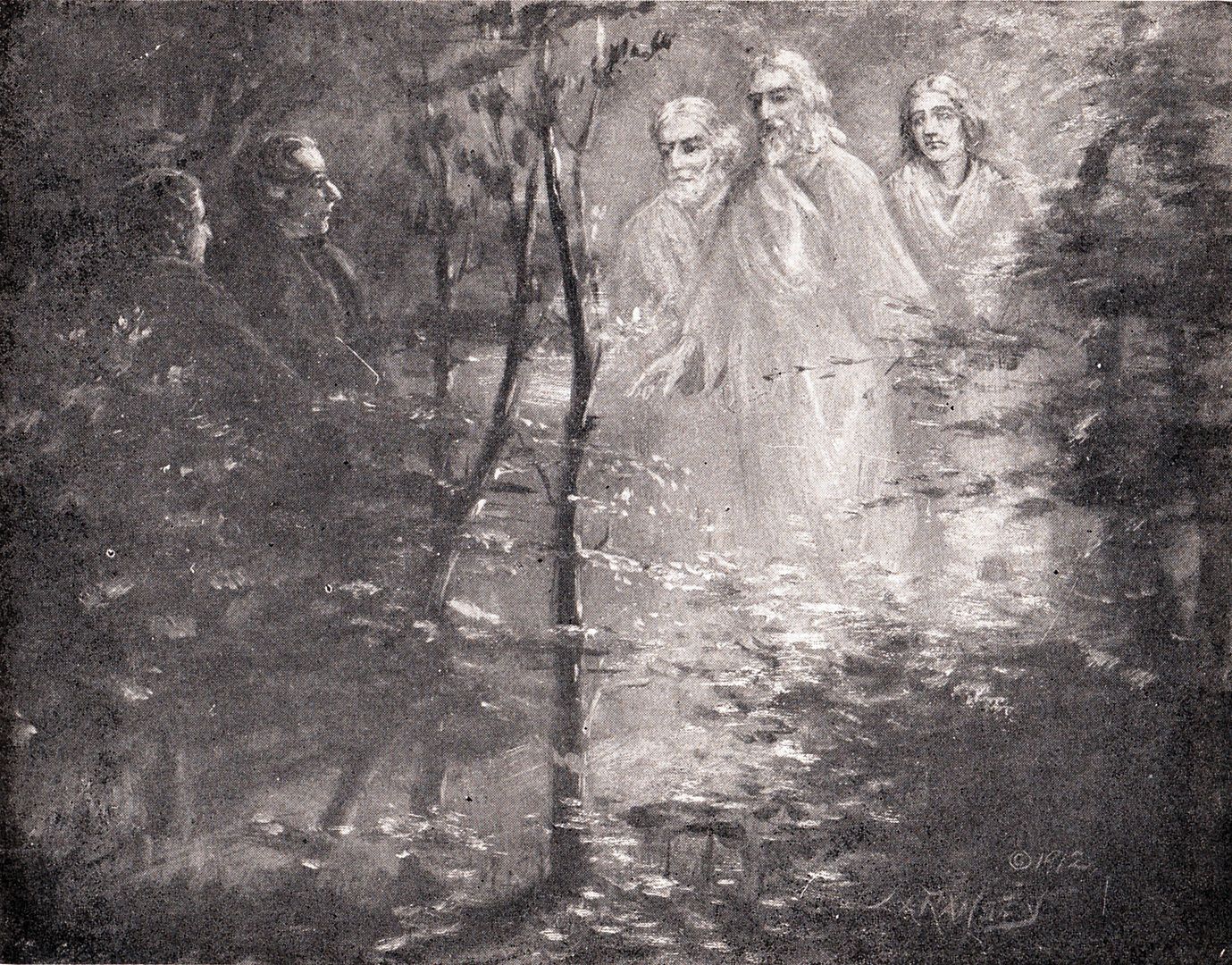 Visit of the Apostles, Peter, James and John
.
.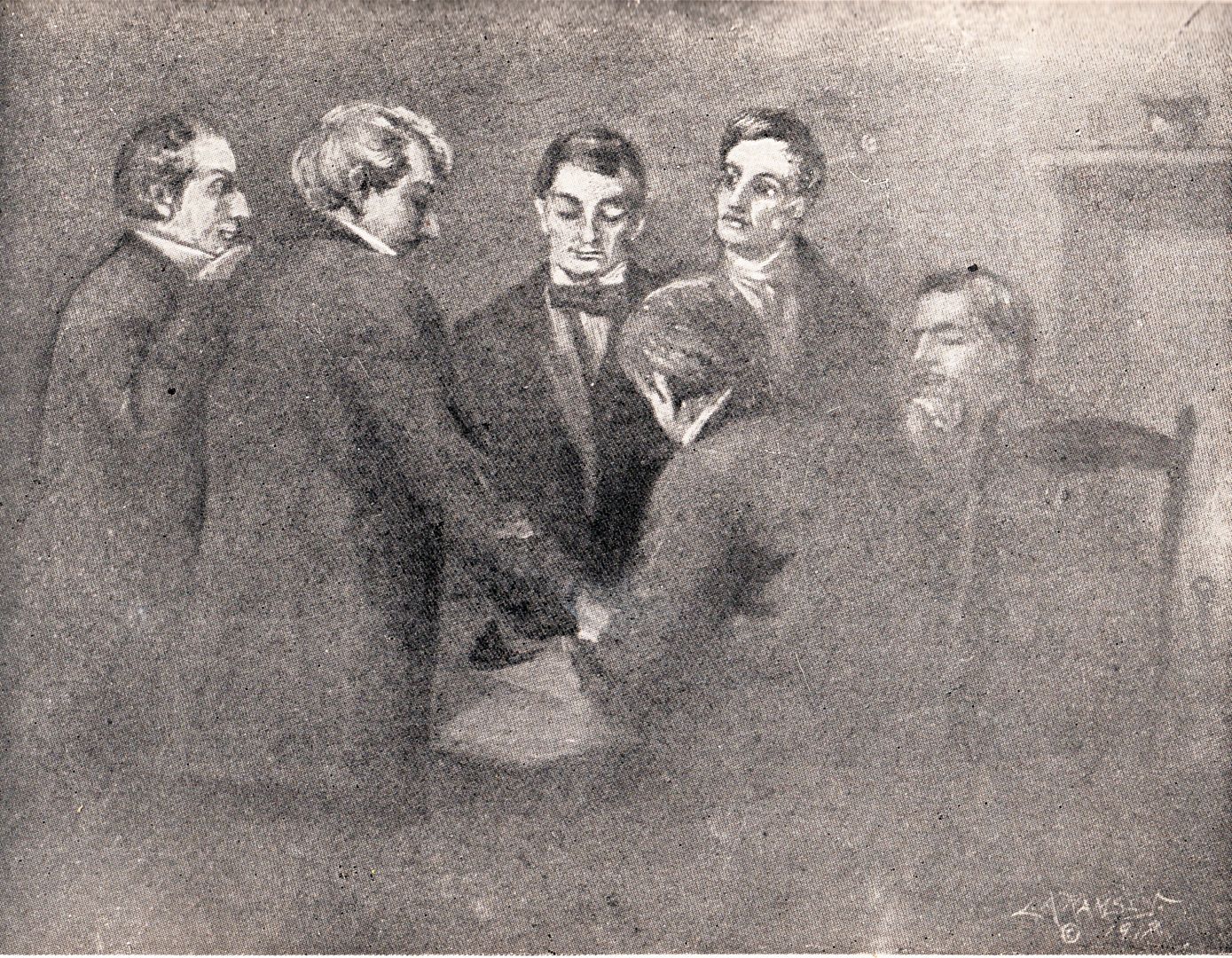 Organizing the Church of Jesus Christ of Latter-day Saints, April 6, 1830
both from The Melchizedek Priesthood Restored
.
.

The Storm on Fishing River
from How the Lord Protected His People
.
.

The Prophet Rebuking the Guards
from The Prophet Joseph in Richmond Jail
.
.

Nauvoo the Beautiful
.
.

The Healing of Elijah Fordham
both from From Missouri to Illinois – A Day of Miraculous Healings
.
.

The Prophet Joseph Stopping the Runaway
from The Prophet's Visit to Washington
.
.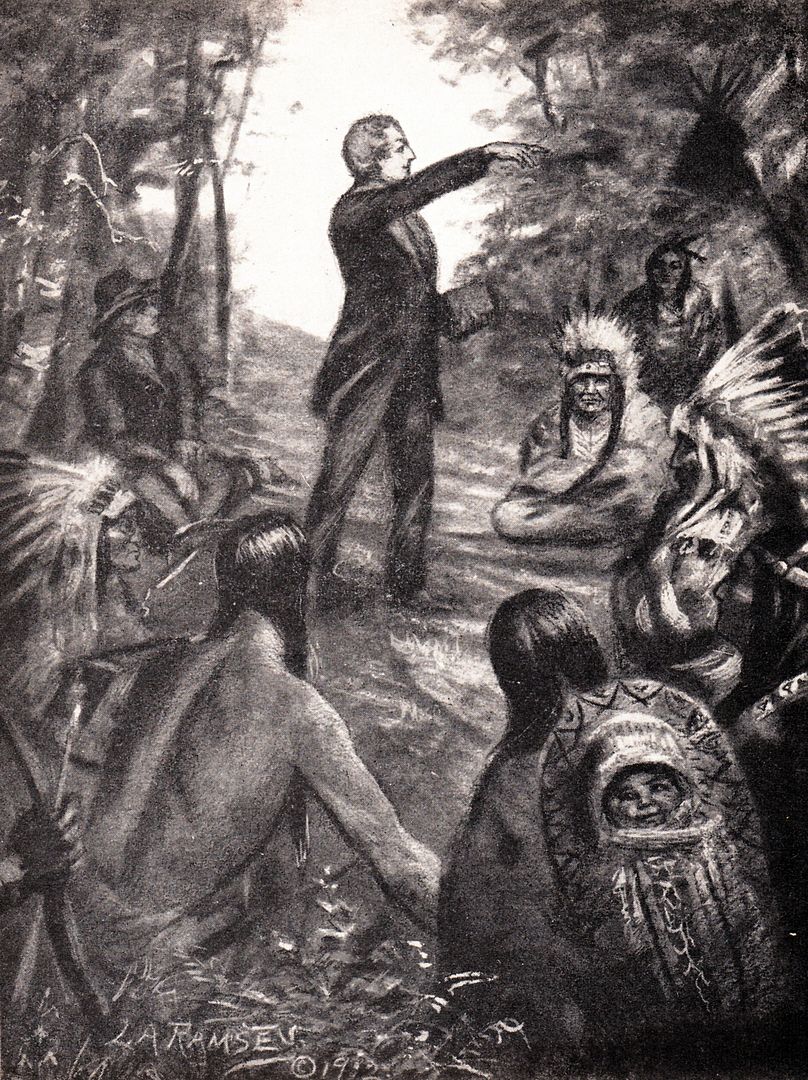 Joseph Preaching to the Indians
from Remarkable Prophecies and Their Fulfillment
.
.

Hyrum Smith, the Patriarch

from A Cold-Blooded Murder
.

William A. Morton, From Plowboy to Prophet: Being a Short History of Joseph Smith, for Children. Salt Lake City: Deseret Book, 1912.