[Update: All puzzles have now been solved (answers in comment 52). But you can still play, by looking at the Wordles before you read any comments.]
Welcome to our traditional after-Conference puzzlefest.
If you're new, here's the background: Each puzzle represents one talk, hymn, prayer, piece of business, or other part of the recent General Conference; puzzles may come from any session, including the Young Women meeting held one week before Conference. The text of each talk, etc., has been run through the machine at Wordle.net, which analyzes how many times each word was used. The words used most often appear in the largest type, with lesser-used words in smaller type.
Your task is to identify the talk, etc. – maybe there are key words that appear in very large type, or maybe the speaker referred to an unusual name or place which shows up in the puzzle.
When you identify a puzzle, please give us the number of the puzzle, the name of the speaker, and the name of the talk. A directory of the talks and music, with links to each talk, can be found here.
Please solve only one puzzle. Later in the afternoon, after most of our regular readers have had a chance to visit and solve a puzzle, we'll open up all the unsolved puzzles for you to solve as many as you want.
Ready … set … go!
1: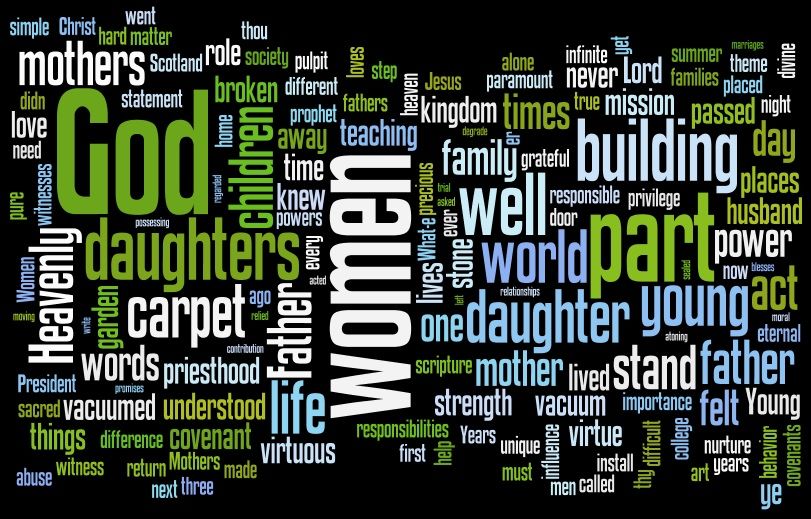 .
2: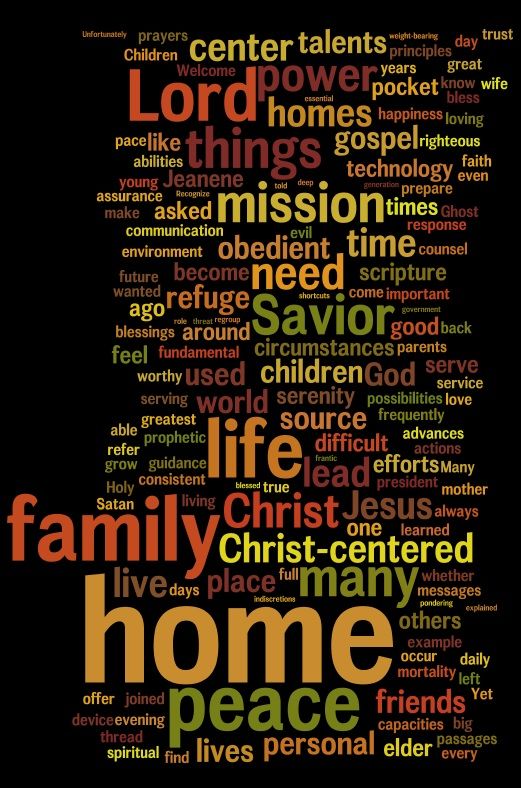 .
3:


.
4:


.
5:


.
6:


.
7: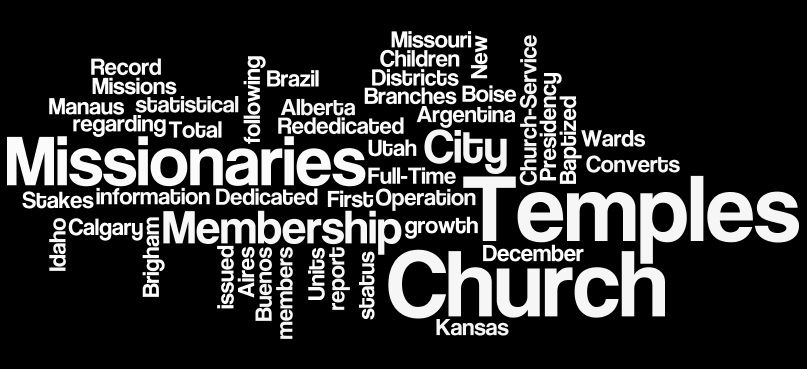 .
8:


.
9:


.
10: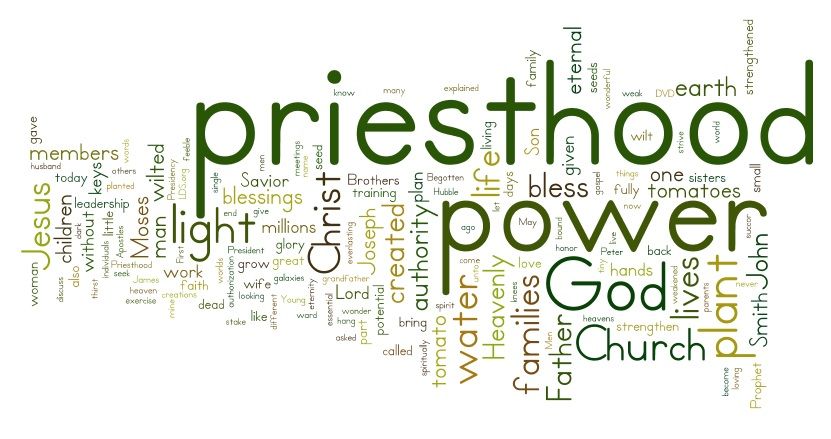 .
11:


.
12: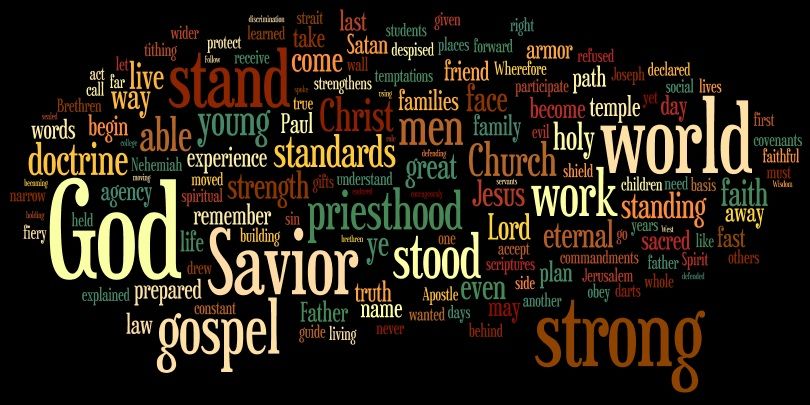 .
13:


.
14: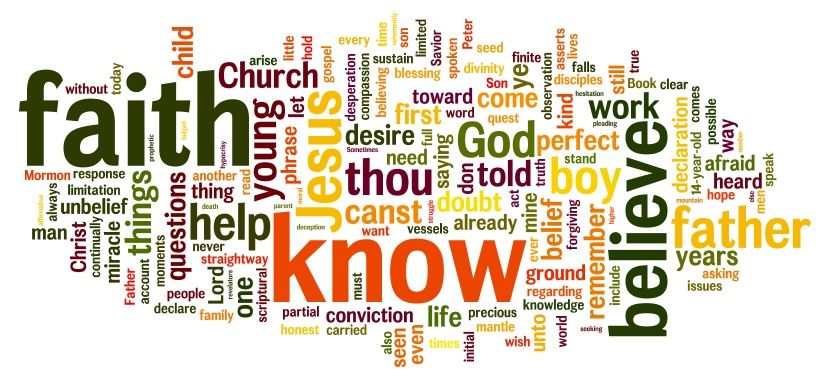 .
15:


.
16:


.
17:


.
18:


.
19:


.
20:


.
21:


.
22: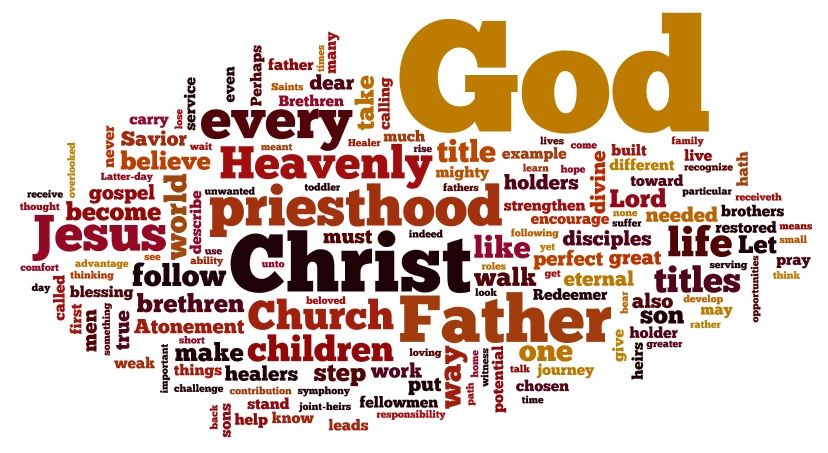 .
23:


.
24:


.
25


.
26


.