On reading today's poem, "The Graduate Nurse," by Olive C. Wehr, Keepa'ninny The Other Clark immediately thought of his own grandmother. "Today's poem could have been written about my grandmother. She completed nurse's training at the LDS Hospital in Idaho Falls in 1943 as part of the war effort. She cared for severely burned sailors injured in the Pacific, then after the war spent decades as a single, widowed mother in the Labor/Delivery/Newborn section of the same hospital she trained in, finally retiring in the late 1980s."
.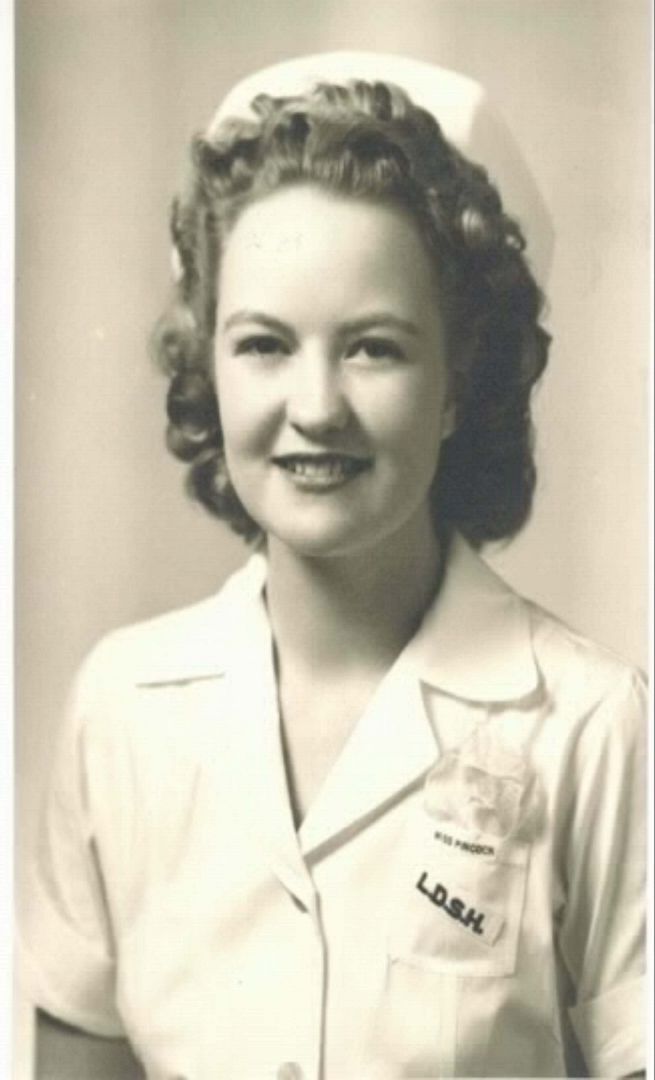 "I paused to smile and nod,
And say how well you looked in white –
And now you work with God!"
.