When our contest closed last night, we had 14 alphabets in contention (along with several others submitted in a playful vein, without any attempt to match the early 20th century alphabet that sparked these posts). All fourteen had at least one match … although I feel as though I ought to come up with a consolation prize for Jami, who scored one, and only one, match! Jimmy, Chocolate on My Cranium, Julia, and MDearest formed a pack, each with seven matching letters (we'll pretend that Chocolate didn't erase one of her points with the last-minute editing of her scoring "priesthood" to the non-scoring "prayer." )
We do have one clear winner, with eight matching letters: A, F, J, K, M, N, Y, and Z. And the winner is …
Paul! Please stand while we recognize you with a round of applause, oh, Keepa'ninny Extraordinaire.
Your prize is a copy of Women of Faith in the Latter Days, Vol. 2, edited by Richard E. Turley, Jr. and Brittany A. Chapman, as soon as it becomes available (Deseret Book is taking preorders now, but their computer insists it will not be publicly available until December 30.  Here's hoping they release it just a wee bit sooner, because it ought to be under a lot of Christmas trees instead of appearing just when nobody is thinking of buying.)
The original Gospel Alphabet, published in 1924 by William A. Morton (author of a number of works addressed to Latter-day Saint children, and contributor of many personal narratives to various turn-of-the-last-century Church periodicals) appears below.
What do you say? Do we like some of this week's proposals better than WAM's? Why do you suppose he chose some of these?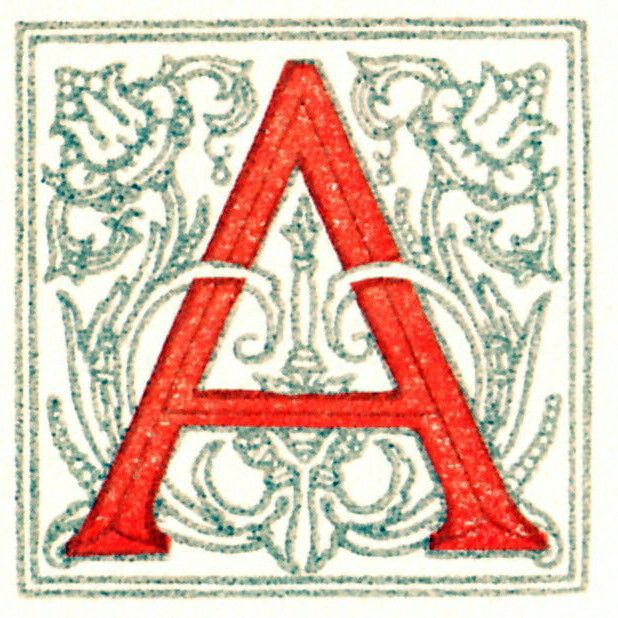 Is for ADAM, the father of all.
He ate of the apple, and thereby did fall.
But that was a part of the heavenly plan
To people the earth and to glorify man.
And Adam, our father, and dear Mother Eve
Should honor and gratitude ever receive.
When Earth is renewed they will stand in their place,
Crowned at the head of the whole human race.
Is for BAPTISM, Jesus the Lord
Was baptized. Then to miss it we cannot afford.
For did He not say that a man, to be shorn
Of his sins, must of Water and Spirit be born?
Yes, this is the way that all sins are forgiven,
And man is made fit for the Kingdom of Heaven.
When children are eight years of age is the time
They should follow the Savior's example sublime.
Is for CHURCH, which is set up again,
Forever and ever on earth to remain;
The only true Church – so the Great Founder said,
When He gave it his name, for of it He is Head.
Within it Apostles and Prophets of God
Teach the members to walk in the way Jesus trod.
If we their wise counsels believe and obey,
The Evil One never can lead us astray.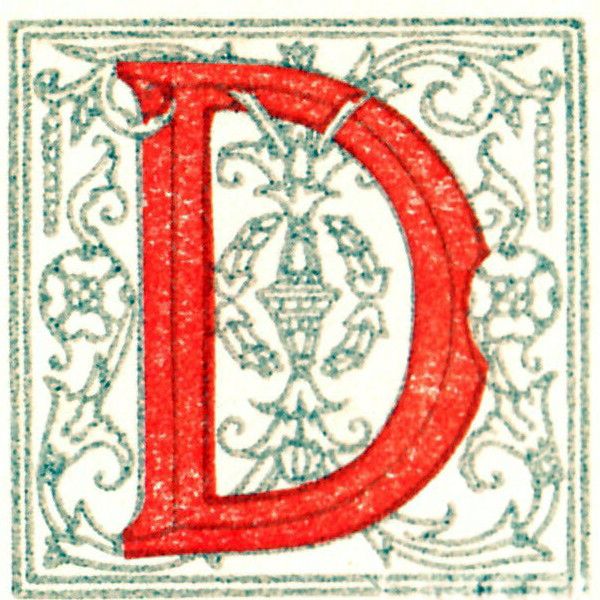 Is for DEACON, who each Sabbath Day
The Sacrament passes with cup and with tray.
He does not baptize, nor the Spirit impart,
But in preaching the Gospel he plays a full part.
He often has charge of the meeting house, too,
And does lots of things that the Bishop can't do.
The office of Deacon, though one of the least,
Is just as important as Teacher or Priest.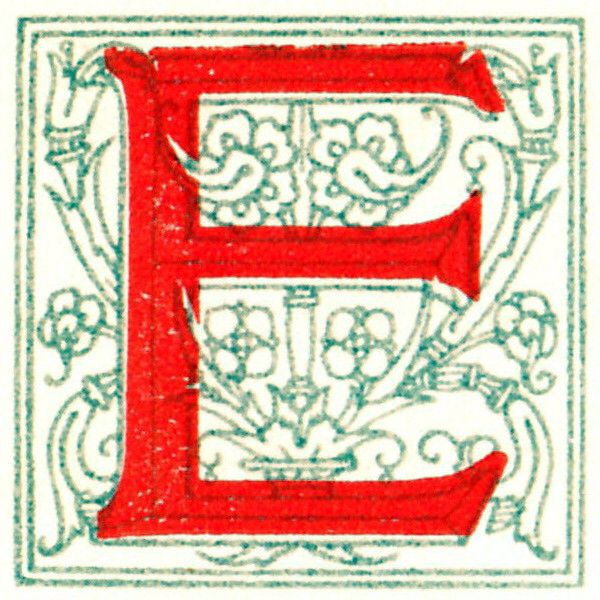 Is for EDEN, the Garden so fair,
Of Adam and Eve, the original pair.
They talked face to face with our Father in Heaven,
And yet disobeyed, and from Eden were driven.
Into the lone, dreary world they were sent,
But still they had faith and did truly repent.
Adam offered a lamb on an altar of stone,
Which showed how the Savior for sin would at one.
Is for FATHER, whose throne is On High.
From Him come all blessings that mortals enjoy –
Health, food and clothing and kindred so dear,
And all that gives comfort and happiness here.
How good of our Father to come down to earth,
And teach us those truths that will be of most worth
When we pass from this life to the Kingdom above.
Oh, sing of His goodness, His mercy and love!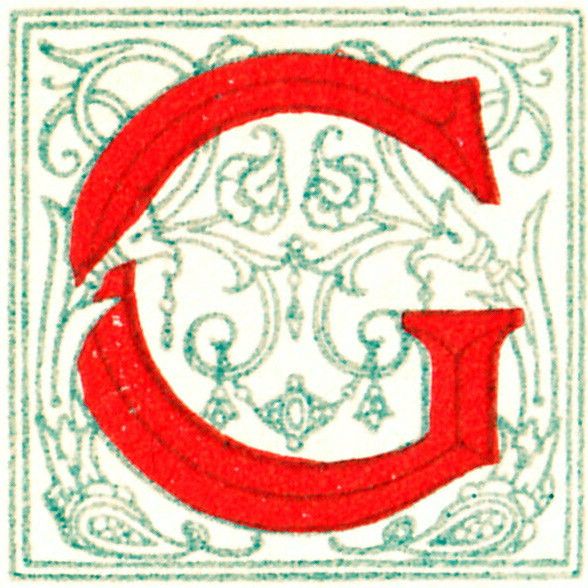 Is for GOSPEL: 'twas taken from men,
But in due time brought back to the earth once again
And is preached to the people of every nation,
That they may be heirs of eternal salvation.
To all who obey it the promise is given
That they shall inherit the Kingdom of Heaven.
Not servants, not angels – as Gods they become,
And dwell evermore in the Heavenly Home.
Is for HYRUM, the noble and brave.
Like Joseph is brother, his life-blood he gave.
A man without guile, an Israelite true,
A warrior for Truth when its warriors were few.
'Mid fiery trials he stood every test,
And is now in that world where the righteous find rest.
The crown of a martyr he ever shall wear,
And Glory Celestial eternally share.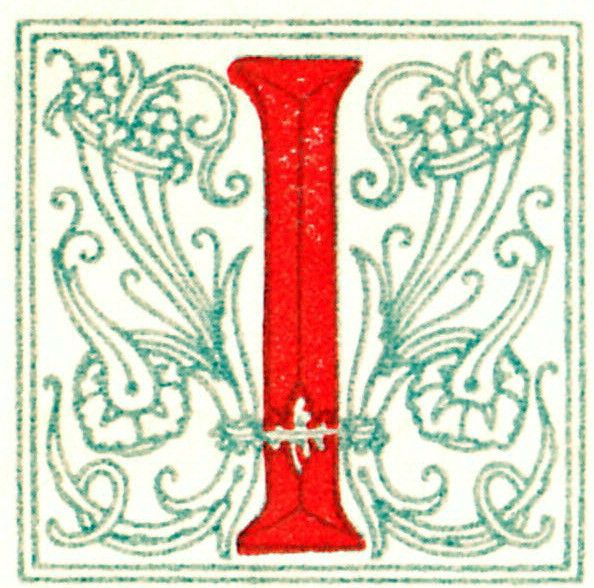 For ISAIAH, that Prophet of old,
Who in the far future great things did behold
He spoke of the Savior, His earthly career,
His triumph o'er death, and His coming – then near;
The gathering of Israel in these latter days
To the tops of the mountains, to learn of God's ways.
And there, said the Prophet, a House they shall build
To the name of the Lord. And his words are fulfilled.
J is for JOSEPH, fore-named "The Choice Seer";
His memory the Saints will forever revere.
Chosen of God to restore the Great Plan,
He opened the gates of salvation to man,
And then "like a lamb to the slaughter" was led:
For the sake of the Gospel he suffered and bled.
Yes, he who beheld both the Father and Son,
Like them bore the cross, that the crown might be won.
Is for KIRTLAND, a town of much fame,
Where the Saints built a House to the Holy One's name.
There the Savior appeared, in a vision most rare,
To Joseph and Oliver, kneeling in prayer,
There Moses, Elias, Elijah restored
The Keys that make straight the way of the Lord,
That Israel might gather, and even the dead,
Redeemed by the living, to Jesus be led.
Is for LIFE – for the life here on earth,
Where souls are prepared for their heavenly birth.
Here faith must be tested, as sight was before
When man was a spirit , in ages of yore.
And blessed are they, who, when life's race is run,
Shall hear from the Savior the plaudit,"Well Done!"
For they who do all that the Lord doth command,
Shall "all things" receive from His bountiful hand.
Spells MORONI, the one who revealed
To Joseph the Prophet the book that was sealed
And hid in Cumorah; now brought forth again,
A witness for God to the children of men.
For this precious record let praises be given
To Him who preserved it – our Father in Heaven.
Our souls fill with joy as its pages we read,
For we find in this Book just the things that we need.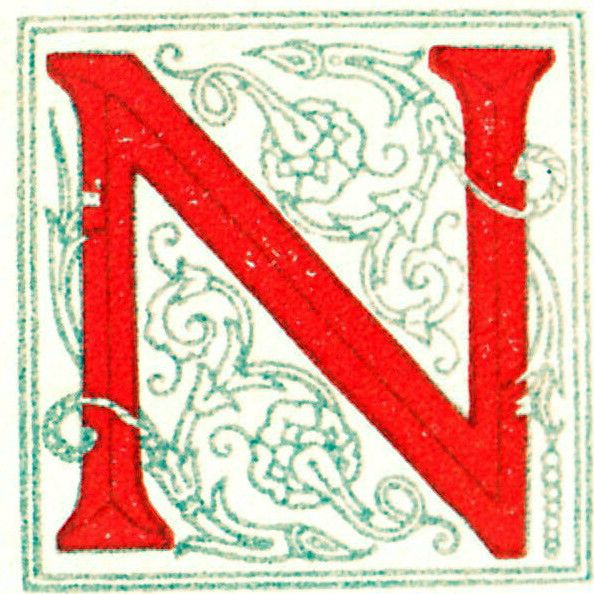 For NAUVOO, Joseph's City most fair.
Another great Temple the Saints builded there;
The work of Elijah commenced to come forth;
The gathering began from the ends of the earth.
Then from Temple and homes the Lord's people were driven.
Bu the will repay – 'tis recorded in Heaven.
And the Saints, for the trials so nobly endured,
Shall reap full reward – of that be assured.
For OBEDIENCE, first law of Heaven,
We hereby come all blessings. Without it – none given.
Christ set the example; for he did alway
The will of His Father most humbly obey.
Yes, even to death. But from death He arose –
The death at He suffered for friends and for foes,
That all, by obeying His precepts divine,
Might come unto Him, each a branch of the Vine.
Is for PRIESTHOOD, to which, we are told,
A man must be called as was Aaron of old,
To speak and to act in the Lord's holy name,
To build up his Church, and the Gospel proclaim.
Thank God for the Priesthood, by whom we are led,
And their powers divine that save living and dead! –
The keys that to Joseph the Prophet were given,
To open the door of the Kingdom of Heaven.
For the QUESTION once asked of the Lord
By good Nicodemus, as writ in God's Word:
"Can a man be twice born, can he be born again?"
Then the Savior made answer both precious and plain:
"Man born of the Water and Spirit must be,
Or the Kingdom of Heaven he never can see."
Yes, that is a doctrine the Master did teach,
A doctrine His Saints of the present day preach.
Means RESURRECTION, or raised from the dead.
The first thus to rise was Christ Jesus, our Head.
forty days with disciples and friends He sojourned,
Ere He to the Heaven of Heavens returned.
He came to this land, to the Nephites of old,
His "other sheep," not of Jerusalem's fold;
The Gospel He taught them: their children He blest,
And gave them a taste of Millennial Rest.
Is for SAVIOR, who came from On High,
For all men to suffer, for all men to die.
On Calvary's cross He atoned for our sin,
That we, through His merit, great glory might win.
If we to His Gospel obedience give
In the Kingdom Celestial we ever shall live.
Exalted and crowned with the Noble and Great,
Who keep both the First and the Second estate.
Is for TITHING, a law of the Lord;
And those who obey it – how rich their reward!
From windows of heaven, upon them shall pour
The choicest of blessings for basket and store.
Peace, happiness, shall in their dwellings be found,
In hearts as in homes, the Good Spirit abound.
Who honor this law sure protection have earned,
And they shall escape when the wicked are burned.
Is for UNITY, sought by the Lord
For all those who follow Him heaven toward,
"As I am with Thee, Father; as Thou with Me,
Grant these my beloved disciples may be."
So prayed the Lord Jesus. We also should pray,
And seek to be one with our Savior alway,
Thus hasting the time when contention shall cease,
And o'er all the world spread the Spirit of Peace.
Is for VIRTUE, and blessed are they
Whose footsteps are found in the Heavenward way;
Who hear the Good Word and go straightway and do
What the Lord hath commanded,
The faithful and true,
Who every pure principle cherish and love,
And overcome evil by help from above –
These rise with the just to inherit all things,
And reign in God's presence as Priests and as Kings.
– WORD OF WISDOM, revealed by the Lord;
And happy are they who give heed to His word –
From strong and hot drinks and tobacco abstain,
And every base appetite curb and restrain.
To them has the promise most precious been given,
That they shall be blest with the wisdom of Heaven.
The great boon of health they shall likewise enjoy,
And death, though he threaten them, shall not destroy.
Is for – what? Well, I really don't know,
And think it quite proper for me to say so.
For this is a fact I have learned fairly well:
What one doesn't know he should not try to tell.
There are things in this world I would rather not know:
For example, the failings of others; and so
The faults of my brother I put on the shelf,
And try to correct those I find in myself.
Is for YOUNG, lion-hearted and true,
Called of God, as was Moses, a great work to do:
To bring to these sweet, peaceful vales of the West
The Saints who by sinners had long been oppressed.
Beloved by his people, their father and friend.
His fame and his glory shall ne'er have an end:
And millions unborn, when their harps they have strung,
Shall sing the sweet praises of President Young.
Is for ZION, that city of old,
Built by Enoch, who saw the great future unfold.
His people were one, and did freely impart,
And the Lord called them "Zion," because pure in heart.
From earth this fair city was taken away –
But not for all time. There is coming a day
When the Zion below and the Zion above
Shall meet here and blend in the Spirit of Love.