Our album for this war year is sadly lacking in pictures of Sunday Schools and Relief Societies from Europe. Here's what the cameras did catch:
.
 East Jordan, Utah
MIA Chorus and Orchestra
.
Fort Sumner, New Mexico
Latter-day Saints of the Army Air Forces Pilot School
(front, left to right:) Betty Lou Freeman, Mrs. Kelton C. Peck, Etta A. Frogget, Mrs. Raymond Williams, Anna J. Anderson, Eleanor Pearson, Mrs. Max Nielson
(second and third rows, left to right:) Marcel F. Lauper, Vernon C. Chesley, Robert Graham, Kelton C. Peck, Lt. Clair B. Johnson, Mabel Hardy, Lt. George W. Hargraves, Robert Frogget, Robert Butler, Harold Y. Anderson, Donald H. James, Arthur W. Pearson, Chaplain John E. Griffith (non-member), William E. Ricks, Assistant Chaplain Max Nielson
.
Santa Maria, California
Branch MIA Opening Social
.
Missionaries Leaving Mission Home for the Mission Field, 20 January 1944
(front row, left to right:) Thelma Taylor, Irene C. Bawden, Virginia Price, Bernice Bingham, Don B. Colton (Mission Home Director), Amy V. Stucki, Laura M. Jenkins, Hannah Saunders.
(second row:) Bliss Roberts, Lillian C. Roberts, Maurice G. Hiatt, Pauline Black, Julia Sorensen, Emily Davis Wallentine, R.W. Wallentine, Alma Saunders, Malinda S. Mathews, Nephi P. Mathews.
(third row:) Joan McQueen, H. Elizabeth Dale, Delma Jepson, Theresa Farnsworth, Viola Burrows, Orson Allen, Elizabeth J. Allen, John A. Call.
(fourth row:) Charles Gilbert, Annie W. Gilbert, Nina Hair, Donna B. Heywood, Sarah M. Chard, David E. Chard, Joseph S. Bailey, Gertrude U. Baker, Mavis Baker.
(fifth row:) Dorothy V. Peterson, H.S. Winterton, Mrs. H.S. Winterton, Beth Soffe, Helen Pay, Henry Maw, Henry Teuscher, Harold Pyper, Glen Mehr.
(sixth row:) Elaine Richards, Oscar Bluth, Jr., Norma Jones, J. Noolander, Fred Yost, George A. Linford, Frank Call.
(seventh row:) William E. Berrett (instructor), Wilford Cyrus Vawdrey, D.F. Parker, Leffel A. Bean, Mark Dunford Weston, Elden E. Eklund, Herman Black.
(eighth row:) Norma Baldwin, Wilford W. Clark.
.
British, Canadian, American Latter-day Saints
Conference at Ravenslea (British Mission Headquarters, London)
.
Preston, Idaho, First Ward
Welfare Workers, after a Day in the Sugar Beet Fields
.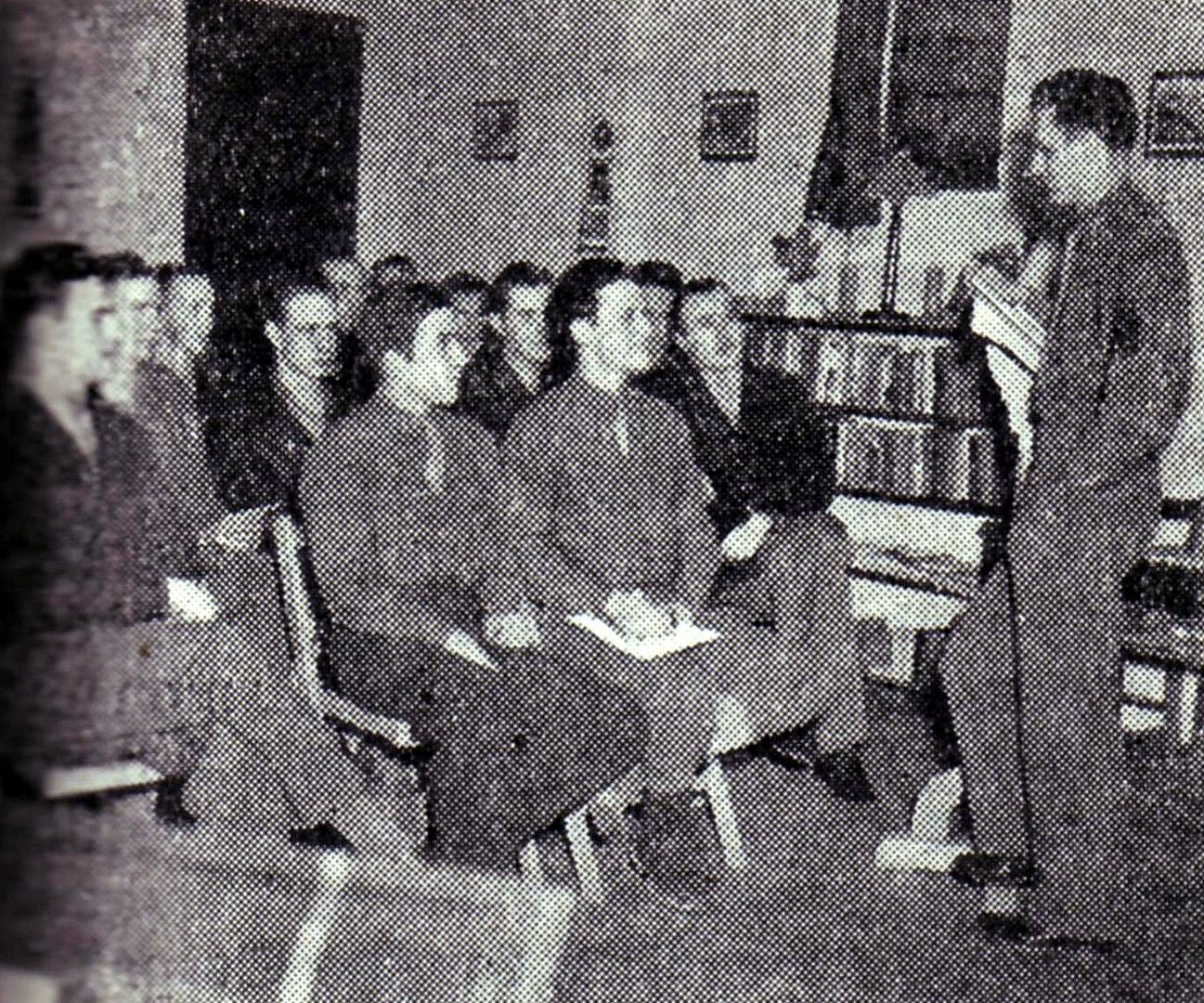 Mormon Servicemen, "Somewhere in England"
.
Harkers Island, North Carolina
Relief Society
(front row, left to right:) Virgie Lewis, Annie B. Guthrie, Annie Rose, Annie Lee Lawrence, Edith Willis, Gertie Willis, Letha Lewis, Blanch Willis, Lillian Davis, Belva Gillikin, Mamie Hamilton, Clara Willis, Edith A. Willis.
(second row:) Nettie Brooks, Naomi Guthrie, Flora Belle Willis, Hannah Guthrie.
(third row:) Glennie Guthrie, Mattie Whitley, Bessie Hancock, Nannie Willis, Hattie Rose.
.
Bluewater, Arizona
.
MIA Dance Festival
at SaltAir
.
Servicemen on New Hebrides
.
Latter-day Saint Conference at Honolulu, Hawaii
.
Latter-day Saints in Merchant Marine Training
Catalina Island, California
.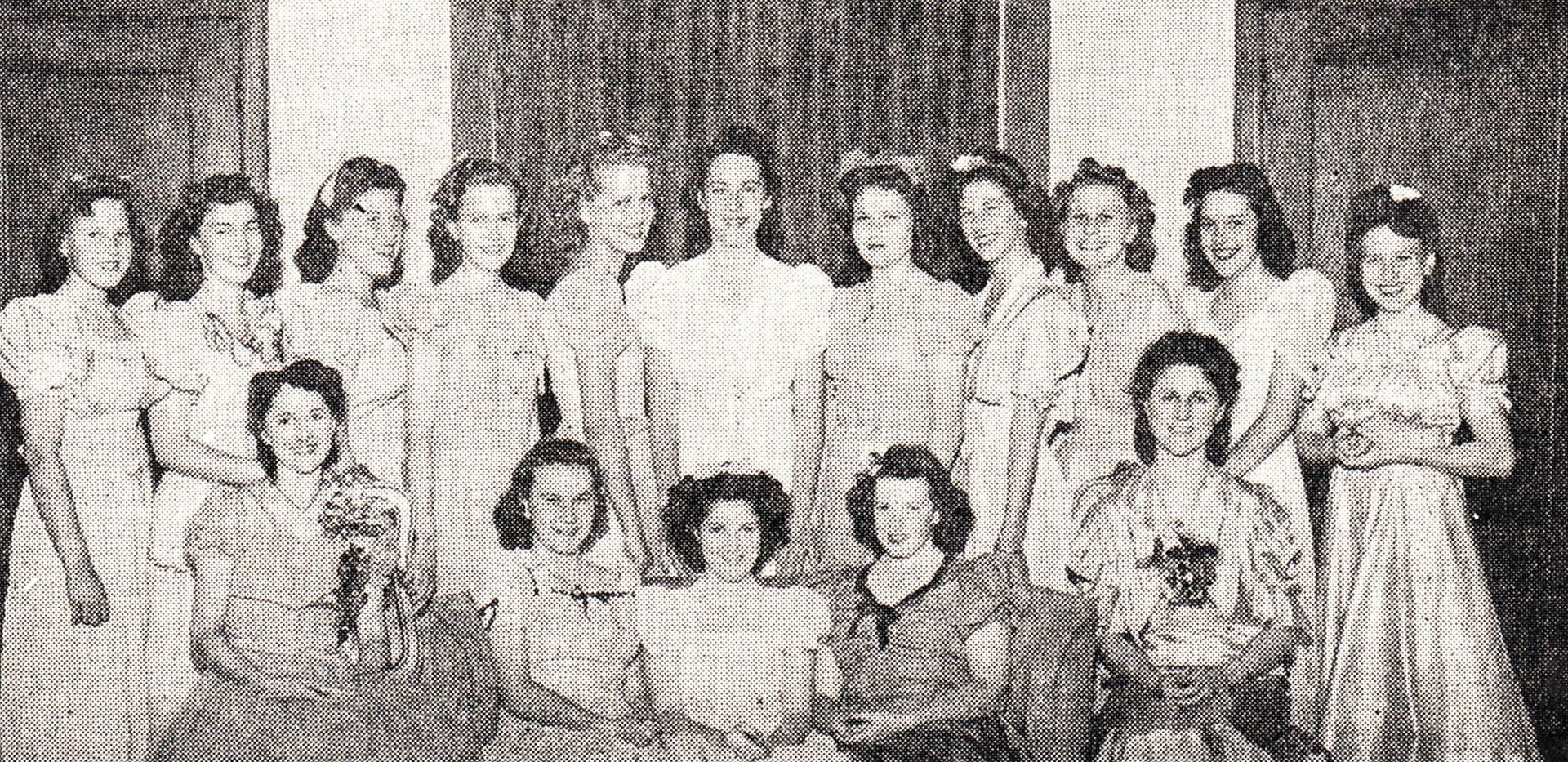 Los Angeles, California
Bee Hive Girls

.