[Part of a week-long series about Cyrus Hubbard Wheelock and the poetry of Hannah Last Cornaby. See index here.]
Solomon Nunes Carvalho, the artist for John C. Frémont's fifth Western expedition, became ill in February 1854 and remained in Utah to recuperate. While in Utah, he painted portraits of a number of leading citizens, including one of his favorite subjects, the actress Mary Ann Broomhead Wheelock. Carvalho told about meeting the Wheelock family at a ball.
At the appointed hour I made my appearance, chaperoned by Gov. Young, who gave me a general introduction. A larger collection of fairer and more beautiful women I never saw in one room. All of them were dressed in white muslin; some with pink, and others with blue sashes. Flowers were the only ornaments in the hair…

I singled out from among the galaxy of beauty with which I was surrounded, a Mrs. Wheelock, a lady of great worth, and polished manners; she had volunteered her services as a tragedienne, at different times during my visit to Salt Lake, at the theatre… I had the pleasure of painting Mrs. Wheelock's portrait … She was the first wife of her husband, whom she married in England, about eight years before…When this lady married, the spiritual wife system, had not yet been revealed.
Mr. Wheelock is a president of the seventies, and has travelled a great deal in the capacity of missionary; he had, at this time, three wives, the last one visited the ball as a bride; I was introduced by Mrs. Wheelock senior, to all of them; they looked like the three graces as they stood in the room, with their arms enfolding each other like sisters; they dwelt together in one house, and the most perfect harmony and affection seemed to exist between them. The last wife was a young girl of seventeen, well educated, and possessing great personal advantages…

… The second Mrs. Rose Wheelock is a transcendently beautiful woman. There is nothing prepossessing in the appearance of her husband, and it is a mystery to me how he could have gained the affections of so many elegant women. Mr. W. was appointed to a mission to Great Britain previous to his last "sealing," and left for the States the day after the ball, he only enjoyed his last wife's society about four days—a very short honey-moon! – Solomon Carvalho Meets the Wheelocks.
It is a charming snapshot of three charming British women, but Carvalho didn't know that "the first Mrs. Wheelock" was really the third Mrs. Wheelock, and none of them could know that by the time "Mr. W." returned from England two years later, one of his wives would have left him, and another would leave not long afterwards.
* * *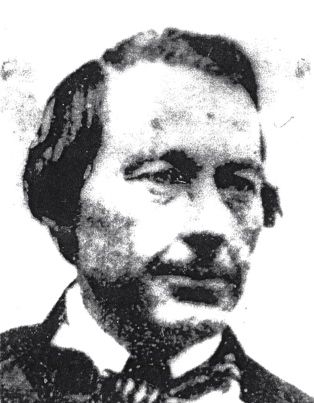 When Cyrus was about 22 years old, he had been away from home for about a decade working on a boat, probably a steamboat on nearby Lake Ontario, but he returned to his native Jefferson County, New York, to marry Olive Parrish, also about 22 years old. Their two sons, Asa and Brittanicus, died before Cyrus and Olive moved to the Midwest where they joined the Church of Jesus Christ of Latter-day Saints, and where they welcomed a third son.
Early in 1846, Cyrus married a 30-year-old Canadian woman named Jemima Rose. The Wheelock family states that this was a polygamous marriage, but that Olive left him due to the second marriage, so Cyrus was left with just one wife. Several facts support this claim. First, although Olive later crossed the plains to Utah, she always lived with her son, usually at a great distance from Cyrus. Second, when Cyrus was called on a mission to England in 1846, he was very concerned about Jemima's health. On board the ship, he noted in his diary:
Tuesday [October 13, 1846]. Three weeks this morning since we left New York the Isle of Man on our [star-board] beam Seventy miles from Liverpool we begin to anticipate our arrival thinking much of my wife [Jemima] in her delicate situation. May God safely deliver her from her present and on every other situation my little son [Henry Alphonzo] and his mother [Olive] Occupy. Many of my thoughts preserve them oh my father.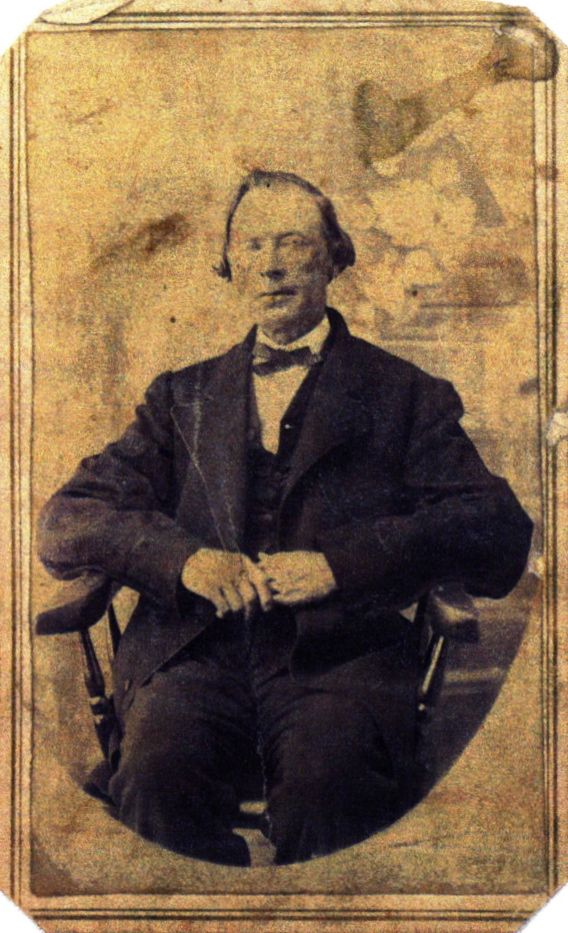 His fears were realized and sometime during the winter he received news that Jemima had "died of the chills, canker [probably scarlet fever], and other complaints at her friends in the Potowatamie nation." The mission newspaper, the Millennial Star noted:
But last of all, we have heard of the death of the wife of Elder Cyrus H. Wheelock, now presiding over Birmingham Conference. We deeply deplore this loss of our beloved brother, and tender to him our most fervent sympathy in this great affliction…We are well assured that brother Wheelock has the sympathy and faith of the Saints in Birmingham Conference, to comfort and uphold him; and as he is ever ready to move only in harmony with the counsel of the authorities of the church, and inasmuch as he shall desire to dispel the sorrows of recent bereavment, by taking to himself a wife in the Lord, he will have our approbation and blessing in so doing.
Cyrus asked lovely, vivacious young convert Mary Ann Broomhead to marry him, and they went to the parish church in West Bromwich and were married.
Mary Ann accompanied Cyrus on his return trip from England to the United States, and then they returned to England when Cyrus was called on a second mission. About the time their daughter Kate Ethlinda was born in 1850, scandal touched the Wheelock family. English preacher John Bowes published a collection of allegations about Mormon doctrines, temple worship, and polygamy called Mormonism Exposed. Among other allegations, he noted, "Whelock, another Mormon leader, married three wives, the first Parish, the second Rose. Grand jury took him up for bigamy. He married a decent girl at Birmingham, and she would have to live with the American wives, educated in bad families." [1]
The Millennial Star fought back about many of the claims in the book including the one about Cyrus and his marriages. Thomas Smith wrote, "Elder Wheelock and friends denounce this slanderous charge to be the blackest of falsehoods, and its propagator, John Bowes, to be of the same stamp. Elder Wheelock with his wife, is now in England. I can give the address…."
* * *
In the early 1850s, the Saints began to teach and defend polygamy, and soon another scandal arose. Cyrus was living in the home of printer and Church member Samuel Hawthornthwaite in Manchester and his wife Mary Ann and baby Kate Ethlinda were living with her family in West Bromwich.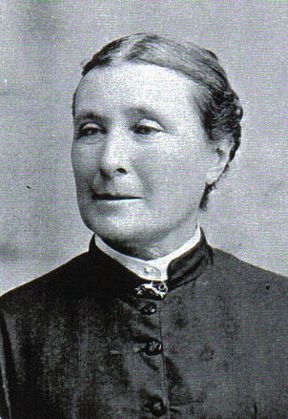 Later that year, Hawthornthwaite became discontent over church doctrines and brought charges against Cyrus Wheelock for bigamy or polygamy and blazed his way out of the Church and into a popular lecture series about the errors of Mormon doctrines and the various immoralities of the Mormons. One of the stories he told in the lecture series was about Cyrus paying too close attention to a "young woman from Newport," undoubtedly his future wife Marion Dallin, who is noted in the 1851 census as visiting at the Hawthornthwaite home.
Whatever the facts of the matter, it does not seem to have damaged the relationships between Wheelock and Broomhead and Dallin families. Mary Ann's brother, William Broomhead, went with Cyrus to rescue the Willie and Martin handcart companies in 1856, and in 1861 Marion Dallin's brother named his son, later a famous sculptor, after Cyrus Wheelock.
But Mary Ann Broomhead Wheelock did not cross the ocean with Cyrus again. She accompanied her father to America in 1852. Little Kate Ethlinda Wheelock died in St. Louis, and Mary Ann crossed the plains with her mother and went to Utah where she was an active participant in early 1850s theater and where she so impressed Solomon Carvalho.
The second and third wives in the Carvalho account were Marion Dallin and Elizabeth Burgess Neslen. After Cyrus returned from his second mission, he was sealed to his deceased second wife Jemima and his third wife Mary Ann, and married to Marion Dallin, all on the same day.
* * *
Meanwhile, English convert Elizabeth "Lizzie" Burgess Neslen had just arrived in Utah with her large family. During the trip across the plains, the topic of polygamy was of great and immediate interest to the pioneer women, since the Church had just started to teach the principle, and Lizzie told Hannah Tapfield King that "she would be first wife or never be married."
Evidently Lizzie changed her mind, because several months later, she married Cyrus and attended the ball as a new bride, and Carvalho described her as the youngest of the "three graces." After the very short honeymoon that Carvalho also mentioned, Cyrus left on his third mission to England. By the time he returned in 1856, his third wife, the actress Mary Ann Broomhead Wheelock, had left him and moved to California.
So he married yet again: this time to a member of the Hodgett Wagon Train, an English woman named Louisa Godsall who had just made the late 1856 trip across the plains. No records are known to mention the state of her health, but like other immigrants that year, she may have spent months or years recovering from exposure and starvation.
The marriage did not last. Cyrus and Louisa did not have any children, and six years later, Louisa married an English convert named Charles Fernanda Williams and they had many children.
About the same time that Louisa left, Elizabeth Neslen Wheelock took her three children and moved in with her parents. She subsequently remarried another English immigrant, Samuel Tucker.
At this point, Cyrus had one deceased wife, four ex-wives, and one wife who stayed, the "transcendently beautiful" Marion Dallin Wheelock, who lived with Cyrus the rest of her life, except when he went on yet another mission to the Northern States.
None of the parties involved in this complicated story are known to have left any details of Wheelock family life. Cyrus's descendants suggested that perhaps he did not take care of his wives, and that could be the case, with his many mission and church responsibilities, but the family also thought that Mary Ann Broomhead Wheelock had four children with Cyrus, and she only had one, so although it's an intriguing story of polygamy, it would be hard to draw conclusions, except, perhaps, that the easy accessibility to divorce allowed the women to leave a marriage situation they did not like.

So, in summary:

Cyrus H. Wheelock (1813 – 1894)
(1) Olive Parrish (1812 – 1902), married 1835 – c. 1846
(2) Jemima Rose (1815 – 1847), married 1846 – 1847
(3) Mary Ann Broomhead (1829 – 1909), married 1847 – c. 1856
(4) Marion Dallin (1831 – 1892), married 1853 – 1892
(5) Elizabeth Burgess Neslen (1835 – 1926), married 1854 – between 1864 and 1871
(6) Louisa Godsall (1838 – 1908), married 1857 – c. 1863

________

[1] With the note about the grand jury from the Bowes book, my best speculation as to what happened is that Cyrus married Jemima polygamously either before or after they moved from Nauvoo to Kanesville/Council Bluffs and then Olive or someone else brought proceedings against him for bigamy, and at some point he and Olive separated or divorced. So, if there actually was a grand jury, was it held in Iowa or Illinois? If in Iowa, where would the records be located? Pottawattamie County was incorporated in 1848; prior to that it was Indian lands. There are extensive court records from Hancock County, Illinois, but searching them is beyond the scope of this project.

The pictures of Cyrus H. Wheelock and Marion Dallin Wheelock were kindly provided by Wheelock descendant Rick Gillespie.