Motorist: "I ran over your cat and I want to replace him."
Housewife: "Well, get busy. There's a mouse in the cupboard."
—oooOooo—
What is the best thing for hives?
Bees.
.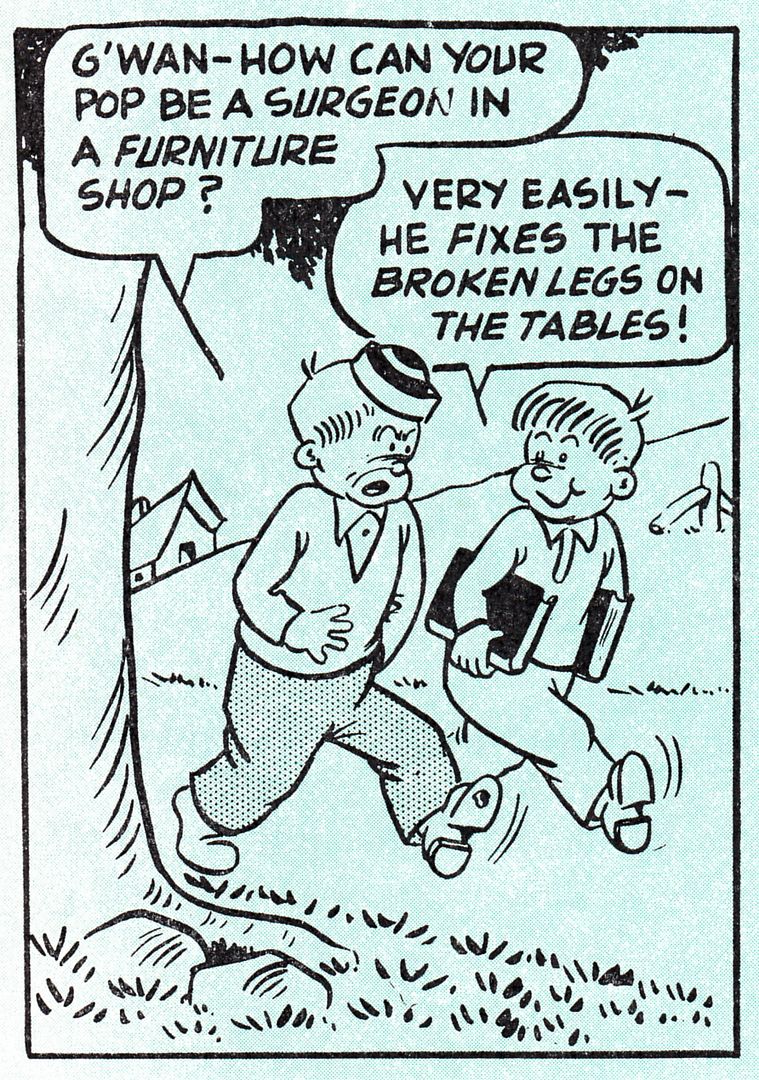 .
—oooOooo—
Paul: Why didn't you put a blue patch on your blue pants instead of a pink one?
Quincy: That isn't a pink patch. That's me!
—oooOooo—
Unez: How did you break your arm?
Vernon: Do you see those stairs over there?
Unez: Yes.
Vernon: Well, I didn't.
—oooOooo—
.


.
—oooOooo—
Why is it bad to write on an empty stomach?
Paper is better.
—oooOooo—
Ken: "I had the radio on last night."
Larry: "Did it fit?"
Doctor: "How is the little boy who swallowed the half dollar?"
Nurse: "No change yet, doctor."
—oooOooo—
.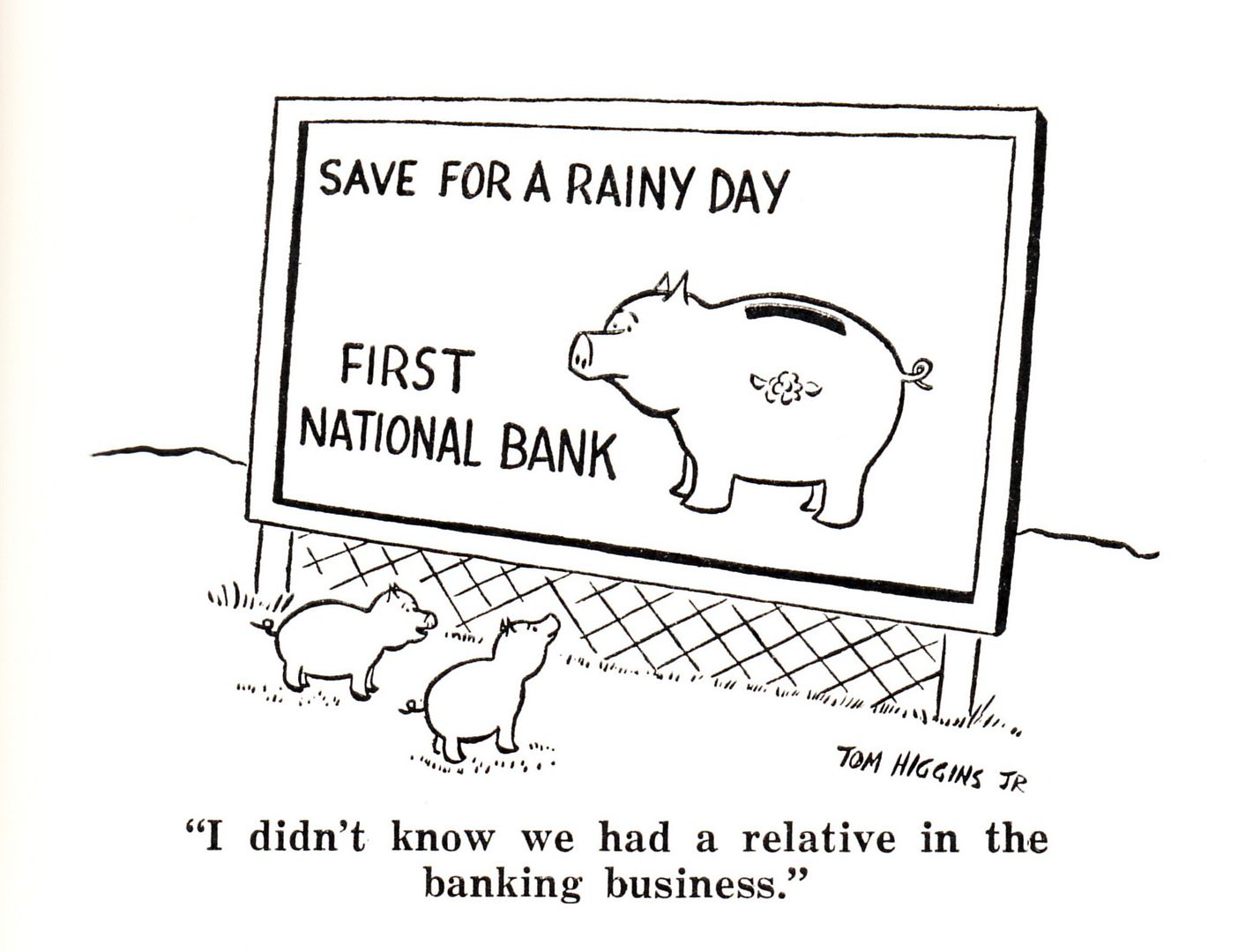 .
—oooOooo—
Mother: "Larry, be a good boy and say 'ah' for the doctor so he can get his finger out of your mouth."
—oooOooo—
Little Dan getting ready for school: "Mother, I've finished washing. What shirt shall I put on?"
Mother: "Pick a short-sleeved one."
Little Dan: "I can't. I just washed for long sleeves."
—oooOooo—
.


.