Almost three years ago we discussed a temple hymn by George Manwaring, with these words:
A Temple Hymn

We want to see the temple
With towers rising high,
Its spires majestic pointing
Unto the clear blue sky;
A house where Saints may gather,
And richest blessings gain,
Where Jesus, our Redeemer,
A dwelling may obtain.
We want to meet the Savior,
And see Him face to face,
When He shall come in glory
Unto that holy place;
If we are true and faithful
We'll hear our Savior's voice,
Receive a Father's blessing,
And in His love rejoice.
It's taken a while, but I've finally found the melody for this hymn as sung by our great-grandparents, in the 1908 hymnal Songs of Zion, where the first line is used as the hymn's title:
.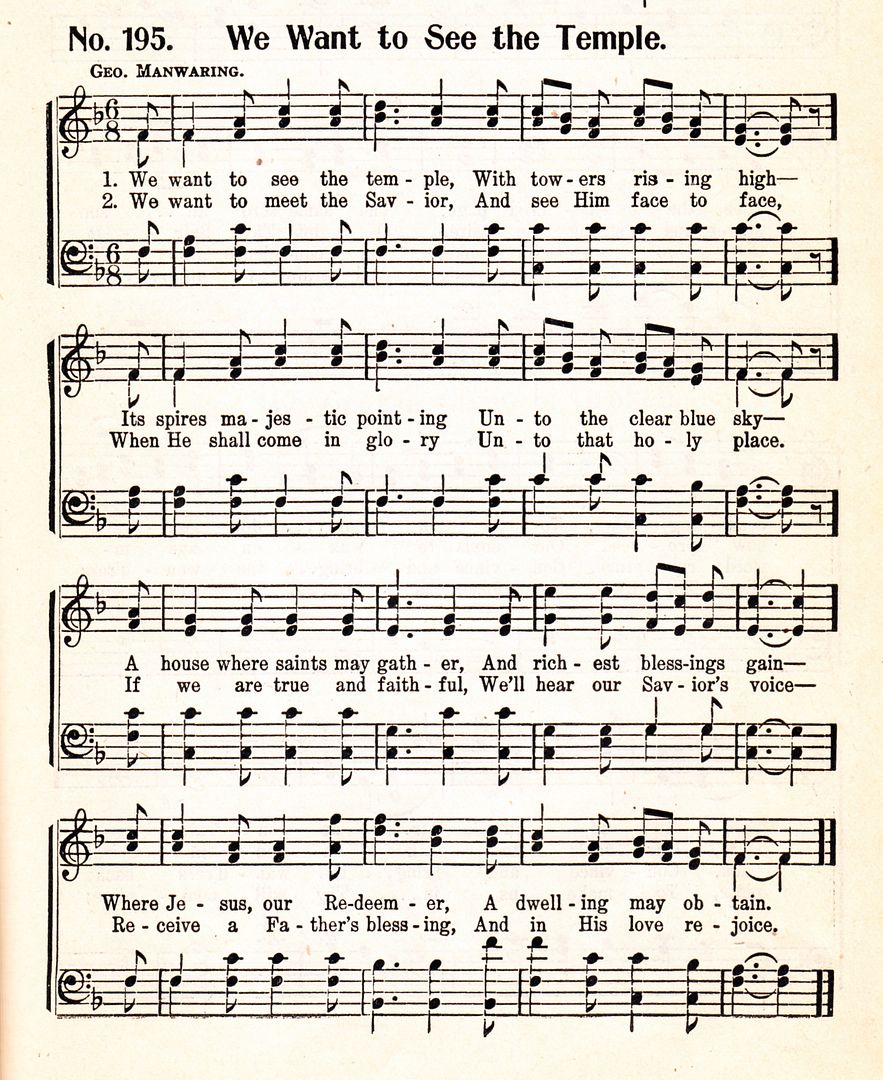 .