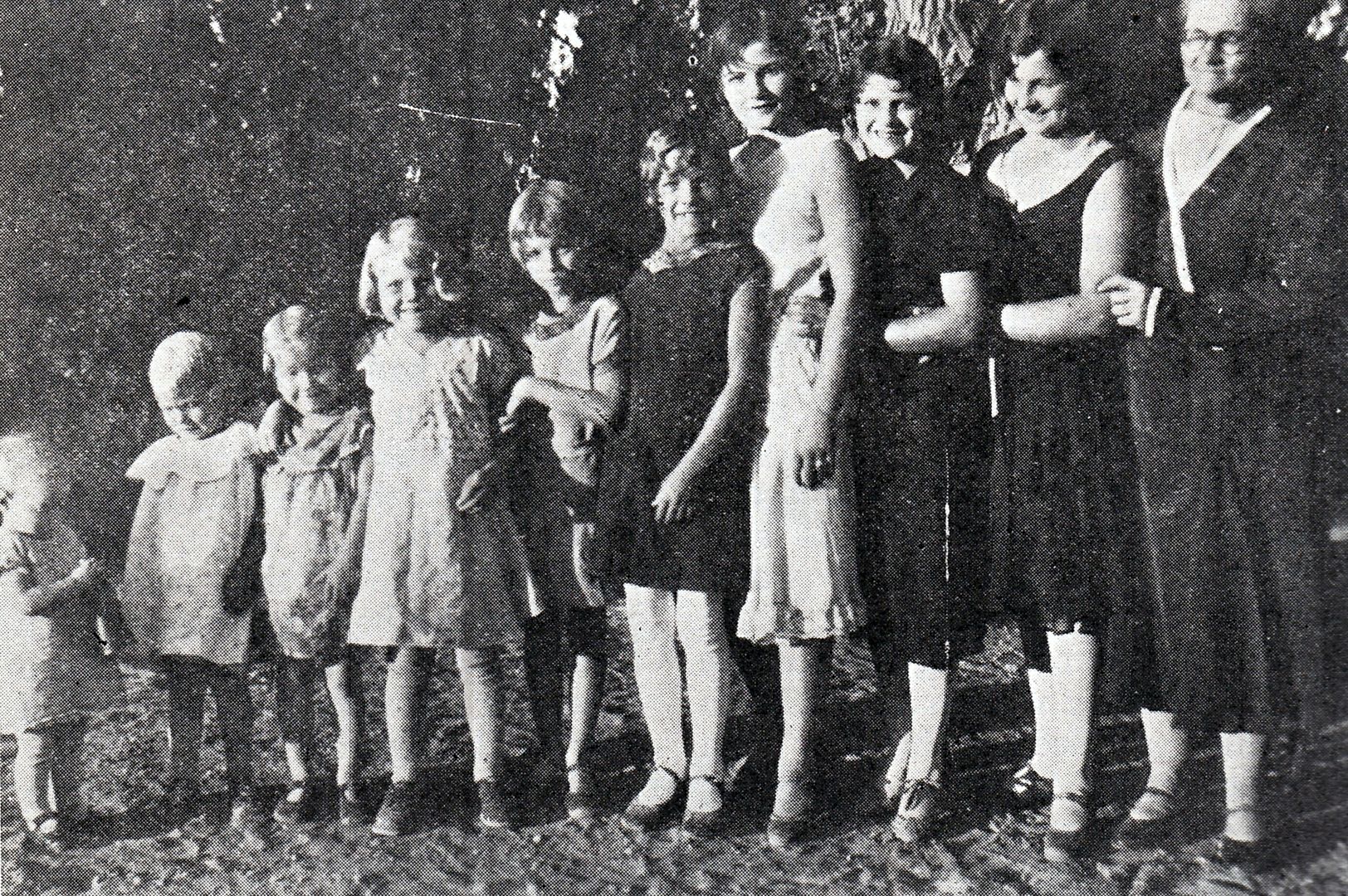 .
.
.
Ida V. Litster of Cleveland, Utah,
with her Nine Daughters
(three sons not pictured)
.
.
.

North Weber Stake, Utah
Pageant Celebrating 90 Years of Relief Society
.
West Jordan Stake, Utah
Fathers and Sons Outing
.
Family Gathering Celebrating the 46th Anniversary of
Levi Cox and Elnora Arave Cox
Bingham County, Idaho
.
Wolf Point, Montana
Relief Society Presidency (left to right:) Sister Tiny Mountain, Sister Bear Skin, Sister Pointing Iron
(with Sister Phoebe M. Welling, president of the North Central States Mission Relief Societies)
.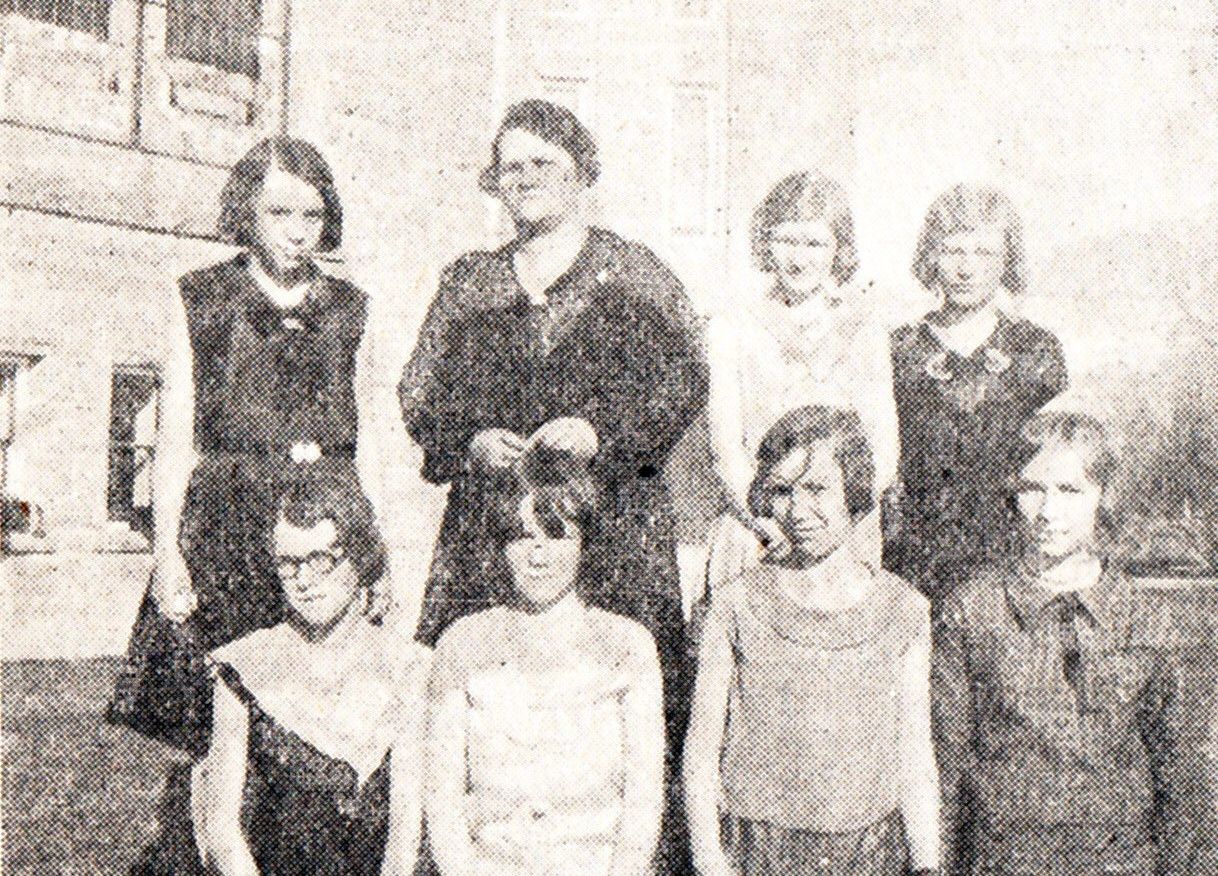 Fairview, Utah
Primary Girls
.
Bybee Ward, Rigby Stake, Idaho
"The Gospel Wagon"
(used by Relief Society sisters to reach meetings when the roads are impassible to autos)
.
Pocatello Stake, Idaho
Beehive Girl Temple Excursion
.
Salt Lake Missionary Home Interior
.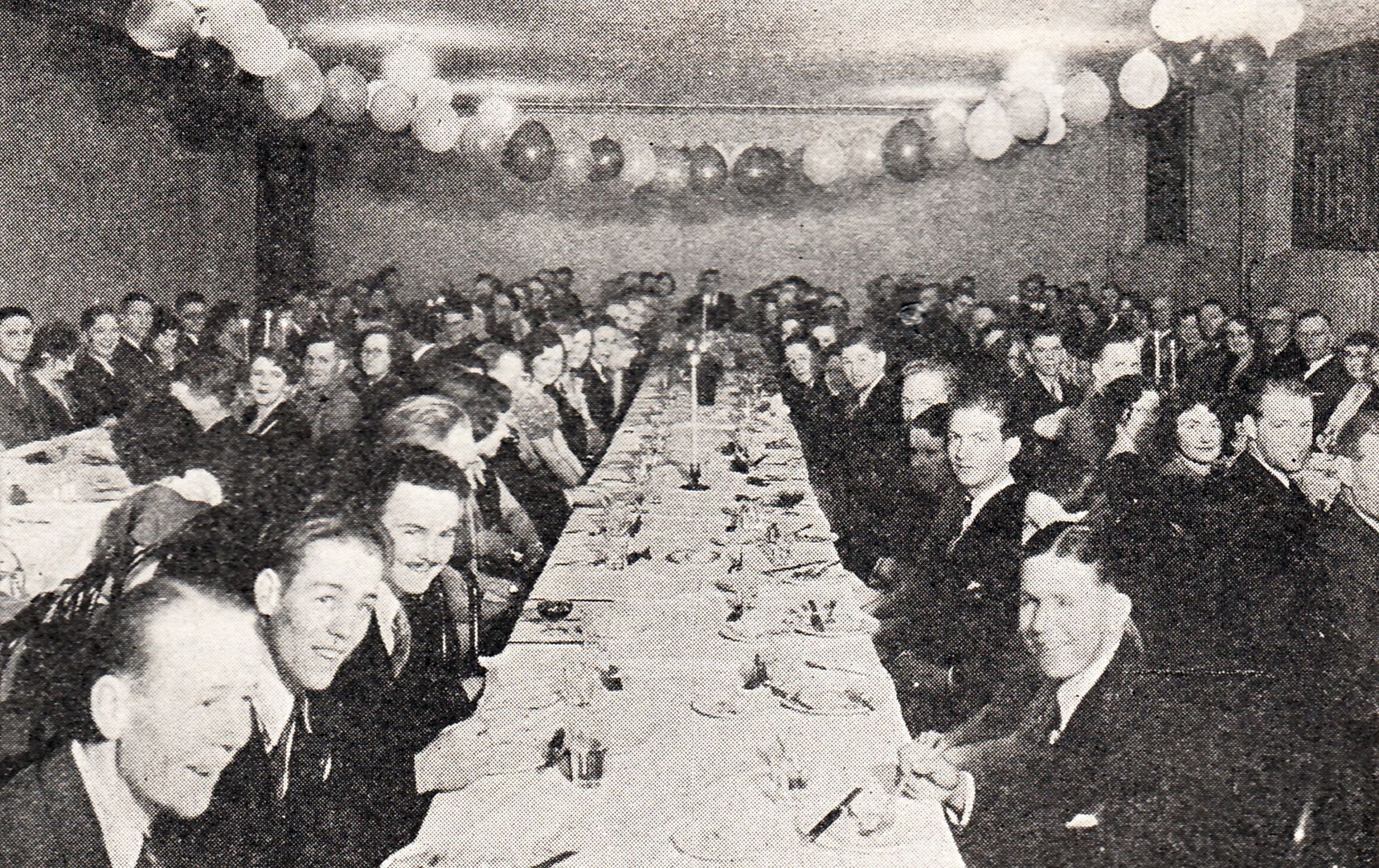 Sevier Stake, Utah
M-Man/Gleaner Banquet
.
Los Angeles Stake Relief Society
Tree Planting Service on Grounds of Stake Building Between Stake Conference Sessions
.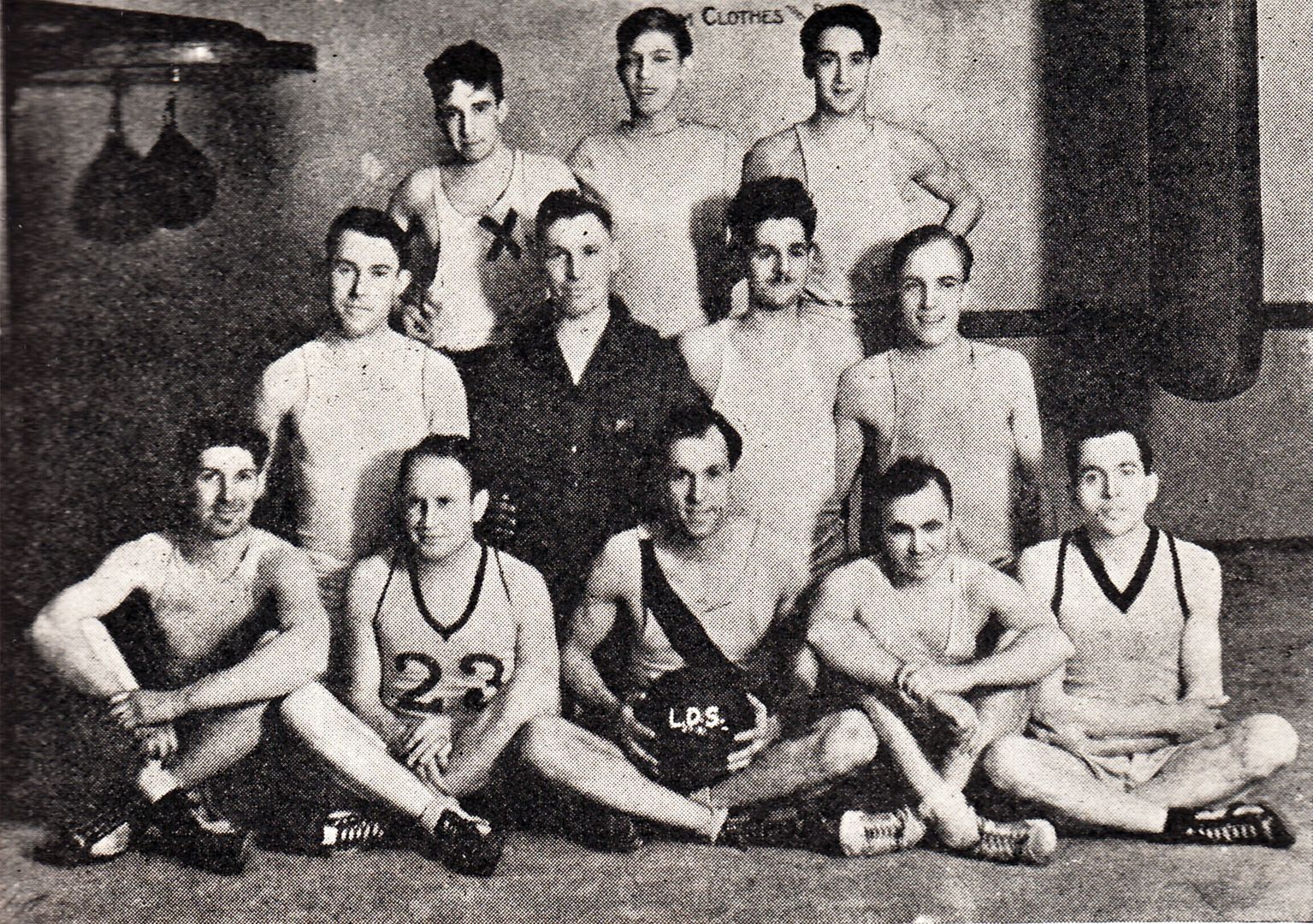 Butte, Montana
YMCA Church League Champions
LDS Team, All Observers of Word of Wisdom
(back row, left to right:) Ted Potter, Eugene Harris, Howard Williams
(center row:) Eldon Jones, Martin Harris (coach),William Rowe, Reid Nielsen
(front row:) Bert Cram, W. Tate, Matt Rowe (captain), Sam Ferguson, J.C. Kartchener
.
Utah Stake
MIA Mixed Chorus
.
Trail Builders
(no place named)
.
Malad, Idaho
Beehives
.
New York District
First Annual Gold and Green Ball