.
.
.
.
.
.
San Bernardino, California
Sunday School
.
.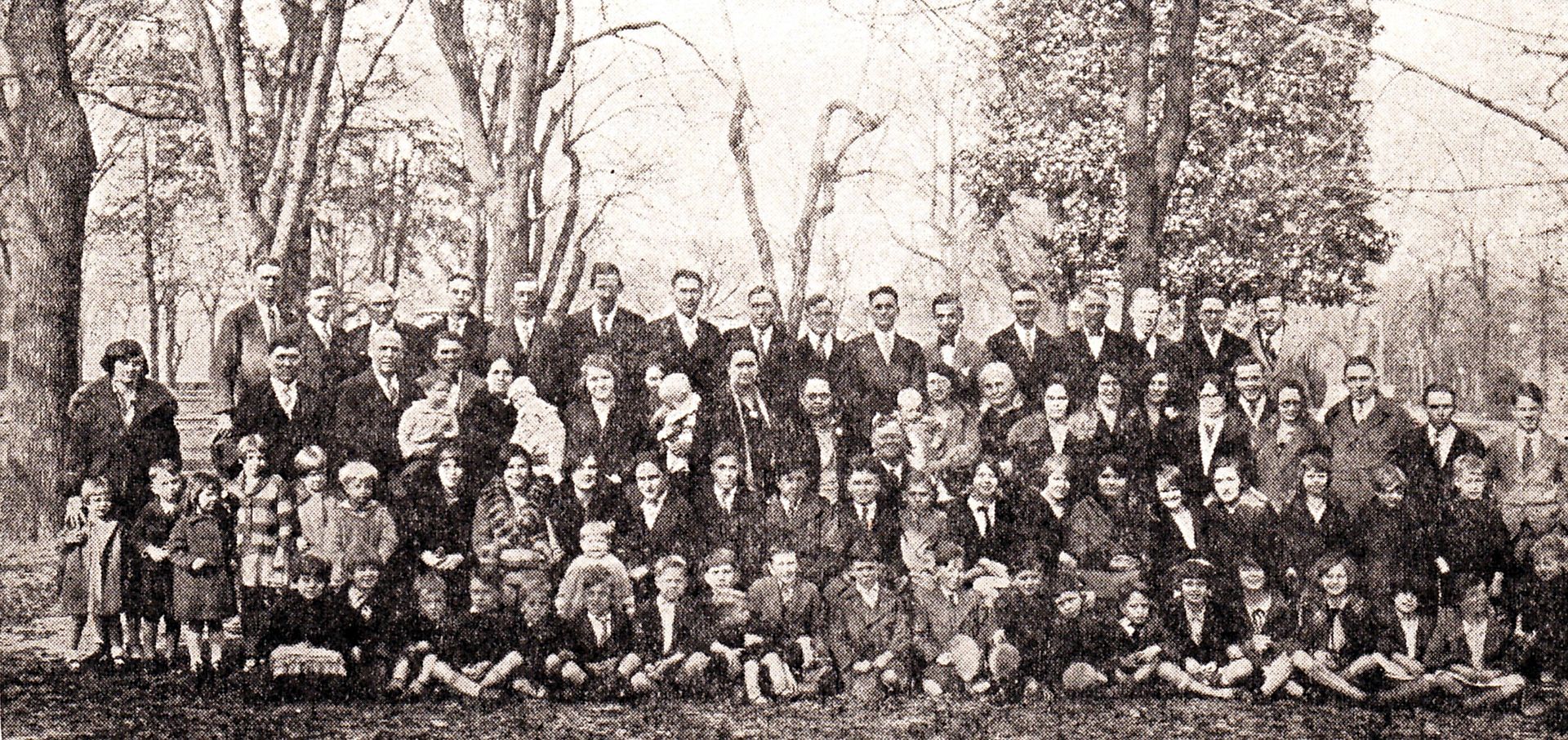 Richmond, Virginia
Sunday School
.
Primary Jubilee Parade
Queen of Jubilee and Attendants
.
Monterey, California
.
Malad, Idaho
Bluebird Girls
.
Loa, Utah
Sunday School Kindergarten Class
.
Hamilton, Montana
.
El Segundo, California
.
Bankstown Sunday School
Sydney, Australia
.

Butte, Montana
Sunday School
.
Missionaries in Wisconsin
(left to right, front row:) Noah S. Pond, _______ Pond, William Grant Oward, Rachel Grant Taylor,
John H. Taylor. (standing:) Auretta Gurtsen, Afton Burgon, Zina Jacobs, George Choules,
Ralph E. Moyes, Fred H. Smith, Myrna E. Coulam, Morrell Labrum, Iona Oborn, Reid B. Erikson,
Marguerete Utly, Joseph H. Rowley, Thelma Dredge, Jefferson B. Stowell, Wilmont Nelson.
.
Elders of Western Nebraska
(left to right:) A. George Woodland, William S. Holt, Robert R. Ricks, Richard D. Rust
(The elders used the car for traveling in their huge district,
and slept in the tent when they couldn't find other accommodations.)
.
Primary at Hoboken, New Jersey
.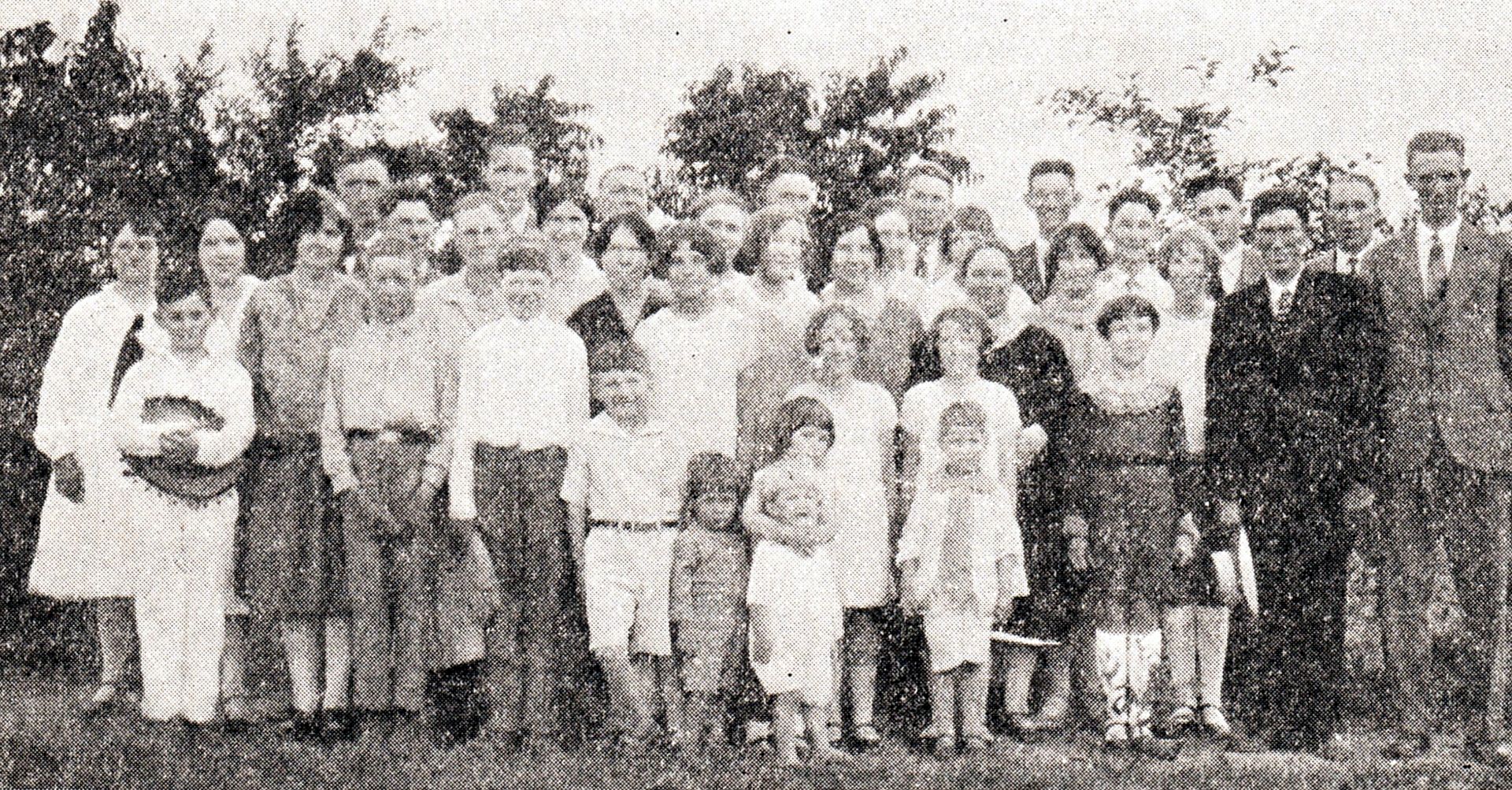 Gretna, Virginia
Sunday School
.
Decatur, Illinois
Missionaries and Members Celebrating the Fourth of July
.
Red Hill, Mississippi
Sunday School
.
Waycross, Georgia
Sunday School
.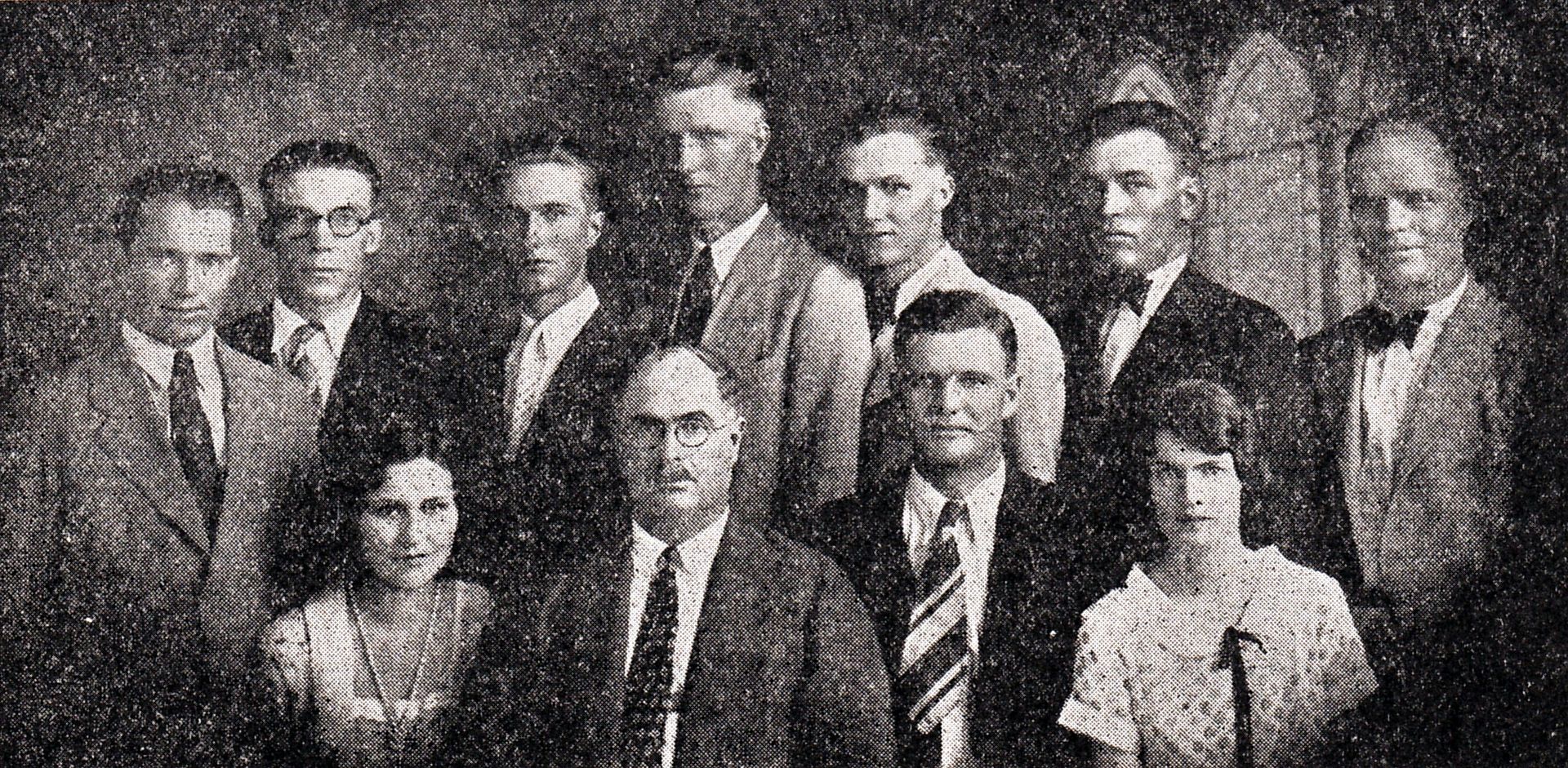 Missionaries of West Texas
(left to right, front:) Wilma M. Hixson, S.O. Bennion, Gomer H. Williams, Portia Austin.
(back:) Cecil Tonks, Leslie J. Burrup, Lalovee R. Jensen, Almon H. Orton, Lester Jensen, Everett T. Acor, James G. Martineau.
.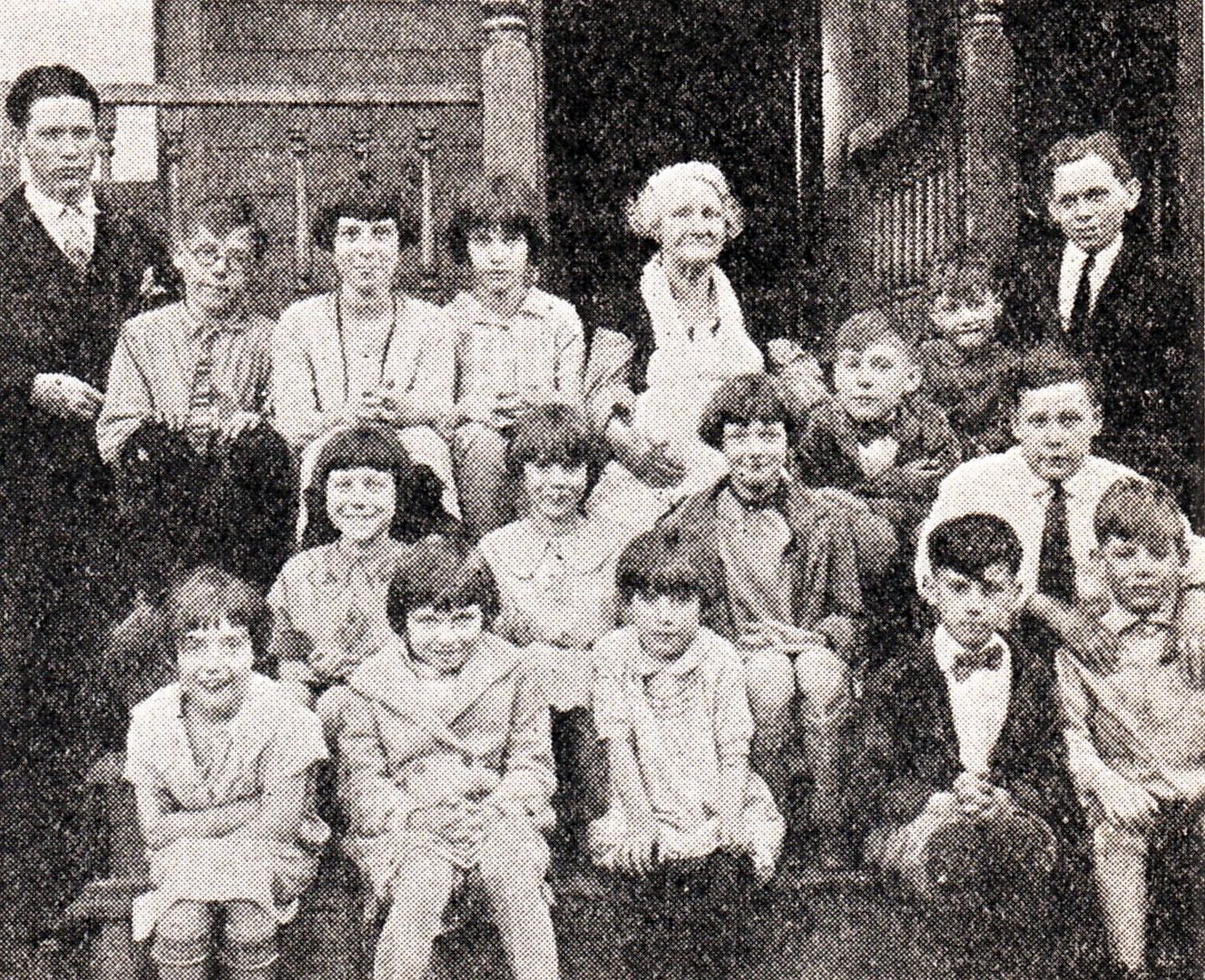 Harrisburg, Pennsylvania
Non-Mormon Primary
(Elder Eugene Millett, left; Mrs. J.A. Roads, center; Elder Grant Patterson, right)
.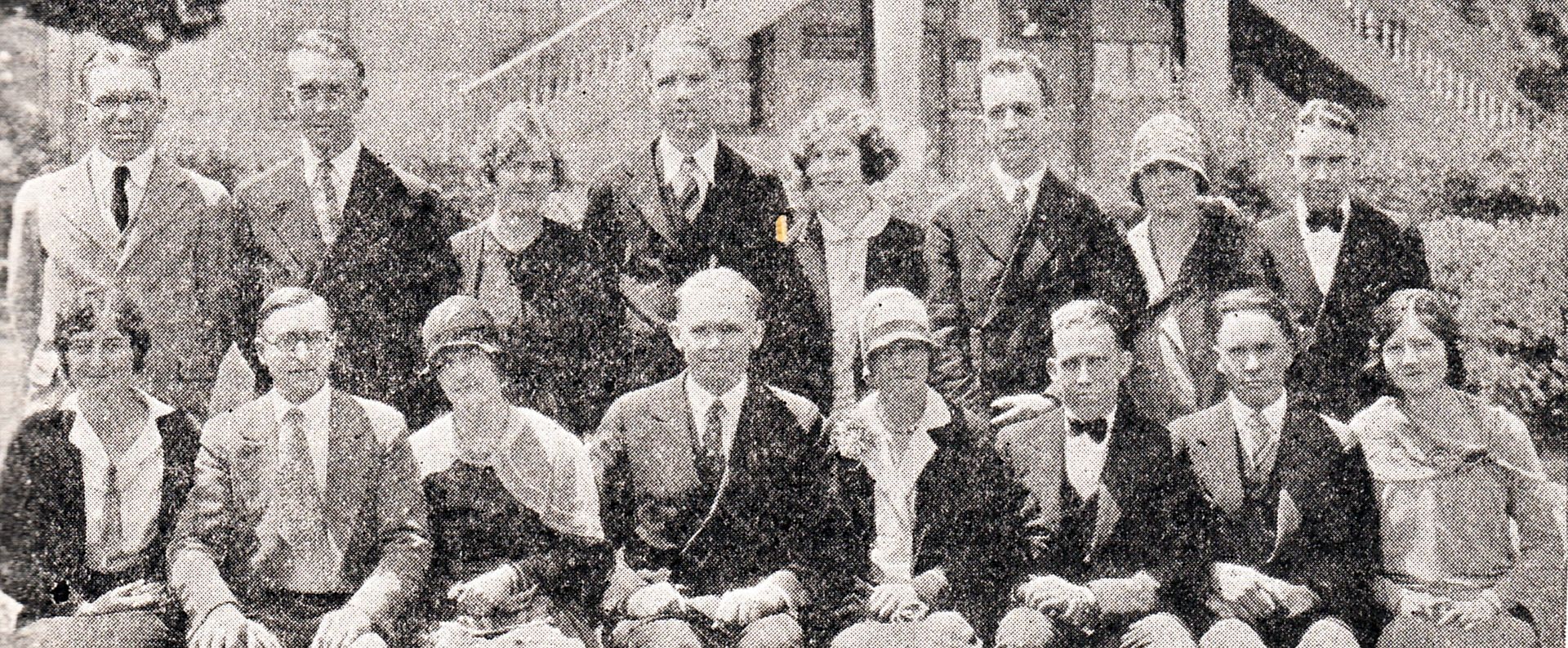 Missionaries, San Jose, California

(left to right, back:) Harold W. Woolston, J. Karl Heywood, Ruth Sidwell, Franklin Jones, Erma Sparks,
H. Winfield Clark, Sister _______ Clark, Claude H. Rockwood. (front:) Ethelynn Moncur, E. Cecil McGavin, Delbert J. Fugal,
Sister ________ Fugal, Everett T. Devey, Winfield B. Burton, Afton Whitney.