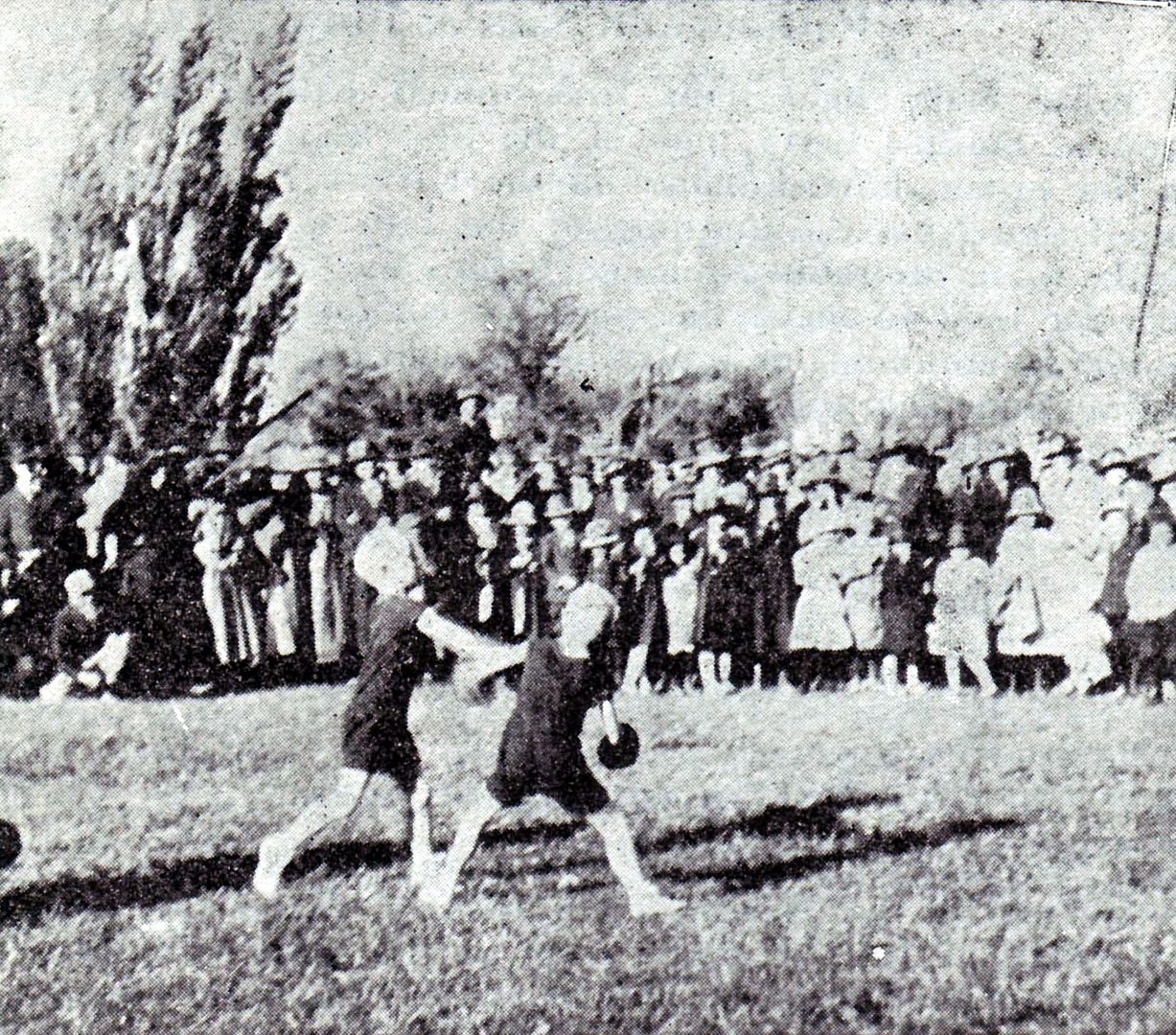 Latter-day Saints of 1920: singing, traveling, praying, playing … boxing?
.
.
.
North Weber Stake, Utah  .
Primary Field Day  .
8-Year-Old Twins Dee and Lee Brown  .
.
.
.
Missionaries of Toronto, Ontario Conference
They are about to board the S.S. Toronto, sailing across Lake Ontario to Rochester, New York, on their way to the Hill Cumorah and other nearby church history sites.
(left to right, top:) H.W. Wall, J.A. Olsen, T.L. Youd, L.M. Lazenby, J.D. Millerberg, J.K. Thatcher, M.L. Lewis, J.C. Hamilton, A.J. James, L.M. Norberg, Lillian Guthrie, Bessie T. Whitaker. (third row:) M. Beckstrom, D.A. Abbott, D.L. Anderson, J.S. Thurgood, R.R. Allen, Hyrum Jensen, Zella Jones, Nephi Jensen, Paul Jensen, Margaret S. Jensen, Ida Hansen, A.G. Adams, Venice Bills, Edith Matthews, O.L. Ferrin, M.Q. Cannon, G.E. Frodsham, Stena Jensen, Melvina Jensen, W.L. Hardy. (second row:) Leo Anderson, J.A. Butterfield, G.B. Peterson, Charles Johnson (friend, not missionary), A.S. Larson, Gerald C. Lott, L.R. Robinson, C.M. Mitchell, Abraham Winward, G.F. Whitney, E.L. Winward, H.T. Williams, V.W. Riggs, H.H. Smith. (front:) G.V. Cutler.
.
BYU Summer School
Relief Society Class in Charities and Relief Work
.
Relief Society Conference Choir
.
MIA Scout Band
.
MIA Officers, Oakland, California
.
Wahiawa, Oahu, Hawaii, Relief Society
.
West Washington Conference Missionaries
(left to right, top:) Oscar L. Brown, Hugh D. Park, Isaac Bushnell. (middle row:) Jess R. Allen, Melvin P. Callister, Ernest Brinkerhoff, Wayne Rogers, Geddes Maughan, Norman H. martin. (front:) Peter Mortensen, Hilda Ford, Heber C. Iverson, Ellen Harrison, Francis A. Trottier.
.
Greenville, South Carolina
Relief Society Picking Cotton as Fundraiser
.
New York City
.
Missionaries, Southeast Washington State
.
Portland, Oregon
.
Relief Society, Los Angeles
.
Preston, Idaho, Beehive Girl Parade
.
Papago Indian Relief Society, Arizona
.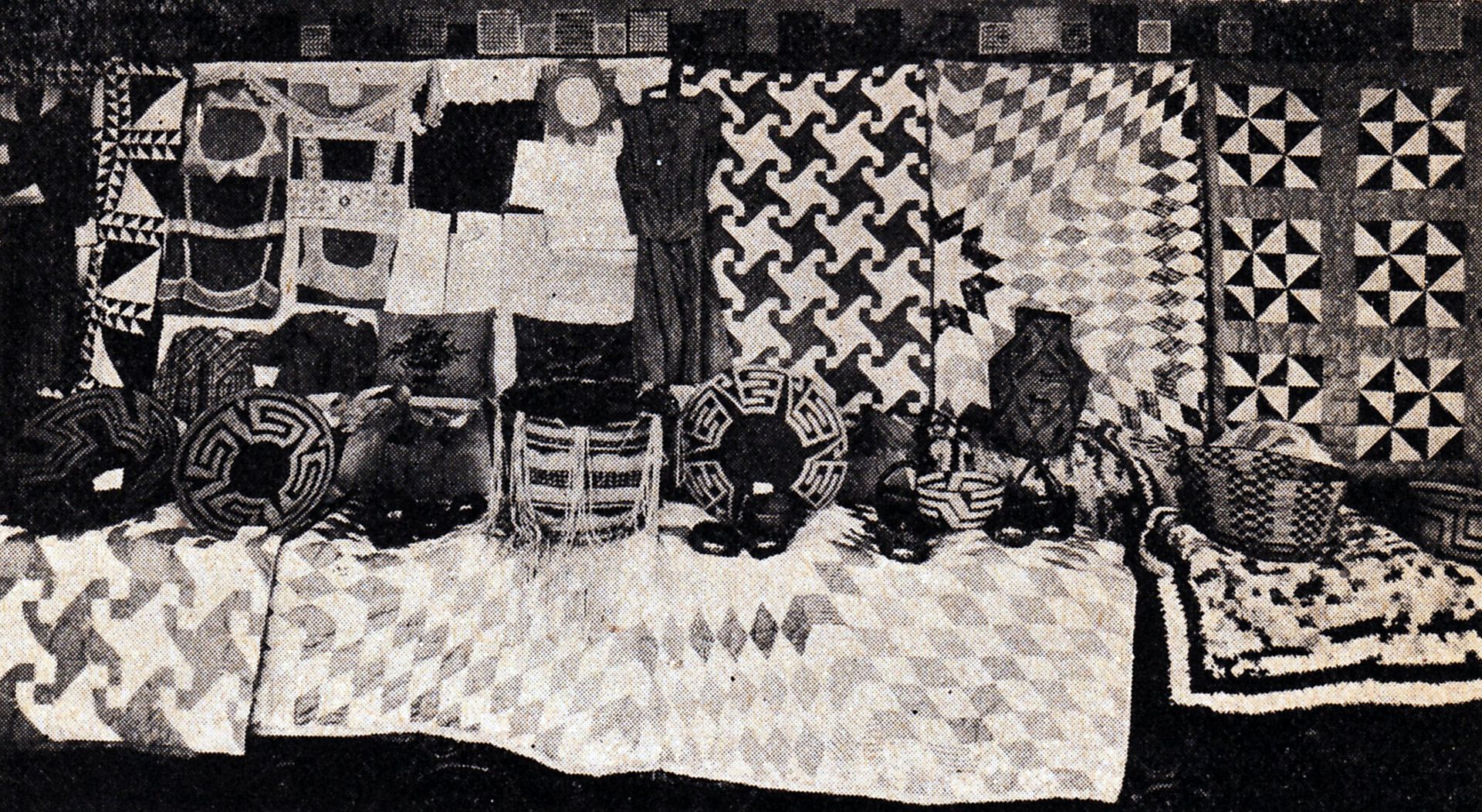 Items for Sale at Papago Indian Relief Society Bazaar
.
Ririe, Idaho
.
Missionaries, Nebraska
.
South Jordan, Utah
Beehive Girls