The stories of Mitt Romney's polygamous ancestors are largely irrelevant to the 2012 presidential election and Romney's possible service as President of the United States, but they have become a continuing source of fascination and confusion and attempts at humor. It therefore seems better to address the subject than to ignore it. What follows is a brief guide to Mitt Romney's polygamous ancestors.
Romney Family Polygamy Facts
Neither of Mitt Romney's grandfathers was a polygamist.
Two of his great-grandfathers were, as well as four of his great-great-grandfathers. Five of those ancestors were on his father's side and one was on his mother's side.
Mitt Romney had 28 ancestors who were members of the Church of Jesus Christ of Latter-day Saints and married to a member of the Church during the period that polygamy was practiced. Of those, twelve ancestors, men and women, were involved in polygamous marriages.
A Very Short History of Polygamy
Joseph Smith, the founder and first prophet of The Church of Jesus Christ of Latter-day Saints, instituted the practice of polygamy in the early 1830s. Polygamy was practiced openly under the direction of Brigham Young after Church headquarters moved to the Salt Lake Valley.
In the second half of the 19th Century, Mormon polygamy came under intense scrutiny. The federal government passed laws criminalizing polygamy, and as a result many polygamous men served jail time or paid fines.
In 1890, Church president Wilford Woodruff issued The Manifesto, decreeing an end to plural marriage, but due to the entrenched nature of the institution, it took some time to entirely stop the practice. Thus the Church issued what is called the Second Manifesto Second Manifesto in 1904. Since then, anyone preaching polygamy or entering into a polygamous relationship has been subject to excommunication.
No polygamous group, even if self-identified as Mormon or Latter-day Saints, has had ties to the Church for over a century. In keeping with this historical and ecclesiastical distance, a Pew Forum survey recently found that 86 percent of Mormons find polygamy morally wrong. After a 2002 interview with Mitt Romney, which included discussion of his ancestors' marriages, journalist Lawrence Wright noted, "Mormons who condemn the legacy of polygamy tend to speak openly and sympathetically about it as a practice that was part of their ancestors' trials of faith and survival."
The men and women mentioned here are held in deep respect by their descendants for their lives of devotion to their religion and their families, and their roles in settling the American West.
The Polygamous Romney Ancestors
.


.
Some of Mitt Romney's ancestors joined the Church in its early days in New England; others were converts from Canada, England, and Germany. As faithful members of the church, some of them participated in plural marriages. Of fourteen ancestral couples that were members of the church and married during the polygamy period, five of them included polygamous marriages. In addition, two ancestors entered plural marriages after losing a spouse who was a Romney ancestor.
Here are their stories.
Miles Park Romney (1843-1904)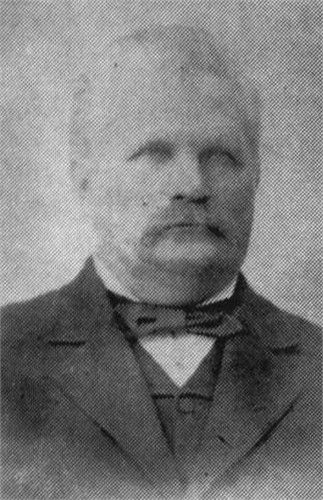 Miles Park Romney was born in Nauvoo, Illinois, the son of English immigrants. He married Hannah Hood Hill when he was 18 years old. A few weeks later, he left on a three-year mission to England.
Two years after he returned, Brigham Young asked him to take a second wife. His biographer noted, "Nothing short of a firm belief in the divine origin of the Revelation of plural marriage could have induced Miles P. Romney to take a second wife…" (Life Story of Miles Park Romney.)
Miles married Caroline Lambourne, but the marriage was not a success and she requested a divorce. Caroline died several years later and her two children returned to live with the Romney family.
Romney's subsequent marriages to Catharine Cottam and Annie Woodbury were more successful. A published collection of Catharine's letters gives a detailed and intimate portrait of the Romney family and their lives in St. George, Utah, St. Johns, Arizona, and the Mormon Colonies in Mexico.
Romney married again in 1897 to Emily Eyring Snow, a young mother who had lost her husband in an accident. They did not have any children.
When Romney died in 1904, Hannah, Catharine, and Annie sold the family farm in Mexico, divided the proceeds, and left Mexico before or during the Mexican Revolution. Some Romney descendants returned to Mexico after the Revolution, but many remained in the United States, including Mitt Romney's grandfather, Gaskell Romney and his family.
Hannah Hood Hill Romney (1842-1929)
Hannah was born near Toronto, Canada, to Scottish parents. She moved with her family to Nauvoo, Illinois, and then westward with the Saints when they migrated to Utah. Her mother died at Winter Quarters, Nebraska, so her aunt Mary Hill Bullock (Spencer) took her to Utah.
Hannah married Miles Park Romney in 1862. Hannah was expecting a child when he left on a mission a few weeks later. When Miles returned, their daughter Isabell was three years old. Hannah had supported herself and Isabell while her husband was away.
When Miles married again, Hannah wrote, in a much-quoted passage from her autobiography:
I felt that was more than I could endure, to have him divide his time and affections. If anything will make a woman's heart ache it is for her husband to take another wife, but I put my trust in my Heavenly Father and prayed and pled with him to give me strength to bear this trial; to give me a knowledge of the truth of the principle [of plural marriage] that I might be able to bear so great a trial; that I might be a support to my husband. So long as I had given my consent for him to enter into this principle I felt it was my duty to sustain him in it.
The Romney family went to help colonize St. George, Utah. Miles's second wife could not stand polygamy and made the entire family's life a constant misery. She finally asked for a divorce, which was a mercy for everyone, particularly Hannah. When Miles married again, Hannah was very anxious about the new wife, but Catharine Cottam, and a subsequent wife, Annie Woodbury, were considerate and gracious women, and they all got along.
The Romneys moved, next, to St. Johns, Arizona, to help the Udall family and others build up that settlement. When the Romneys moved again to help establish the Mormon Colonies in Mexico, Hannah had to take all of her children there in a wagon by herself through dangerous Apache territory with Geronimo on the warpath. She feared for their lives the entire time, but they arrived safely in Mexico.
After her husband died in 1904, Hannah lived with her children and other relatives until her death in 1929.
Helaman Pratt (1846-1909)
Helaman Pratt, the first child of Parley P. Pratt and Anna Wood, was born while his mother was crossing Iowa in a wagon in 1846.
His father died when he was young, and he was called upon to help support his mother and siblings. His daughter, Amy Pratt Romney, related:
It was the duty of this small boy in company with other boys of his age to herd the cattle…. These youngsters… [organized] themselves into squads, some looked after the cattle and rounded them up while others fished. When they were successful fishermen of course the fish gave a real addition to the family menu. Fisherman's luck had been this Pratt lad's one day. When it came time for him to take his turn in rounding up the cattle he had a lovely string of fish all strung on a stick. To keep his fish nice and fresh he stuck his fish in the … nearest pool… Imagine his dismay, upon returning to reclaim his catch, when he saw his fish prematurely cooked by the warm sulfur water, all but the heads floating out on the pond.
Helaman Pratt helped settle frontier towns in Nevada and Sevier County, Utah, before he was called as a missionary to Mexico. He and a missionary companion performed the first Mormon convert baptisms there. Pratt served as President of the Mexican Mission from 1884-1887. After he left his position as Mission President in Mexico City, he settled his families in the Mormon Colonies in northern Mexico.
Pratt married, first, Victoria Billingsly, second, Dora Wilcken, and third, Bertha Christine Wilcken. He had twenty children, ten boys and ten girls.
At the time of his death, Pratt was remembered as a colonizer, a peacemaker, and an associate of Mexican president Porfirio Díaz.
Anna Johanna Dorothea Wilcken Pratt (1854-1929)
Dora Wilcken was born in Germany in 1854. Her father left Germany when she was a small child. Dora and her brother and mother joined him in America several years later.
The Wilckens first lived in Salt Lake City, then in Heber City. Dora helped her mother provide for the family while her father was a missionary in England.
Dora attended school and taught for one year before she married Helaman Pratt as his second wife. Dora worked hard to support her family while her husband was away on his missions.
In 1887, after her husband finished his service as Mission President in Mexico, Dora sold the family property in Utah and helped the family move almost 1,000 miles south to the Mormon Colonies in Mexico.
Dora had nine children. Two died in infancy, and two died after they had married, including her daughter Anna, the wife of Gaskell Romney.
Her daughter Amy Pratt Romney wrote that her mother, "has been and is a mother to not only her own children but to the children of the other two families of her husband.… The grandchildren of the family, not her own, call her Grandma Dora."
Dora died in 1929 in Colonia Dublán, Mexico.
Archibald Newell Hill (1816-1900)
Archibald Newell Hill was born in Renfrew, Scotland. His father, Alexander Hill, was a British sailor who had served at the Battle of the Nile and spent time as a prisoner of war in Peru. His mother, Elizabeth Currie Hill, took care of the family while her husband was away for years at a time. After the Napoleonic Wars ended, the Hills emigrated to Canada.
Shortly after Archibald married Isabella Hood, the Hill family heard the gospel preached by Samuel Lake and James Standing. The family left Canada to gather with the Saints in Illinois when their daughter Hannah Hood Hill was two months old.
When the Saints started west, Archibald's wife, Isabell, died at Winter Quarters, Nebraska, and was buried in the Mormon Pioneer Cemetery. Archibald left his three young children with his parents and sisters and went west. His children crossed the Plains with their aunts and grandparents.
After Archibald arrived in Utah he married Margaret Fotheringham, a Scottish immigrant, and later married Mary Milam, Caroline Graham, and Mary Howse.
Archibald had fourteen children. They all survived him except for a son who died at birth, a daughter who died as a child, and a son, Frank, who was shooting wild birds in the hills above Salt Lake City with a friend when one of them accidently shot into a commercial powder magazine. The shot set off a series of explosions which killed four people including Frank and his friend, blew out many of the windows in downtown Salt Lake City and caused widespread, massive damage.
Archibald served a mission to England and on his return headed a company of almost 500 Saints emigrating from Europe to America. He was in charge of the Church's tithing office in Salt Lake City for 14 years and was remembered for his honesty. He died in Salt Lake City in 1906, and on his grave marker is engraved the words, "He kept the faith."
Parley P. Pratt (1807-1857)
Pratt is remembered as an explorer, poet and author, missionary, and Apostle. His life and writings and missions had a great influence on the early history and religious thought of the Church of Jesus Christ of Latter-day Saints. A recent biography, Parley P. Pratt: The Apostle Paul of Mormonism (Givens and Grow, 2011) traces Pratt's experience including his early life in New York, his missions to England, Chile, and other places, his family life, and his Church service.
After his first wife died, Pratt married eleven more times. He had thirty or more children before the former husband of one of his wives killed him in 1857. The Jared Pratt Family Association has a large collection of materials relating to Parley P. Pratt and his family on its website.
Mary Wood Pratt (1818-1898)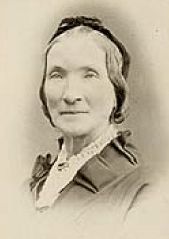 Scottish-born Mary Wood joined the Church in Manchester, England, and emigrated to Nauvoo to be with the Church. There, she became the fourth wife of Parley P. Pratt.
Mary's first son, Helaman, was born after the Saints left Nauvoo, and her first daughter, Cornelia, was born after the Pratt family arrived in the Salt Lake Valley.
Mary gave birth to two other children before her husband was murdered and she was left a widow after twelve and a half years of marriage. Although she had numerous proposals of marriage after she became a widow, she supported her children and herself as a seamstress and milliner and did not remarry.
Mary was described as a "prim person, always neatly dressed in black, with a white apron, a little bonnet, her hair parted in the middle and smoothly combed, with a little bob in the back. She went about her work quietly but quickly, with precision in every move. She was very thrifty and independent."
Mary Wood Pratt died in 1898 in Salt Lake City.
Charles Henry Wilcken (1831-1915)
Carl Heinrich Wilcken was born in Eckhorst, Holstein. He was awarded the Iron Cross for his service in the First Schleswig War, a three years' conflict over the German-Danish border.
When faced with the prospect of being drafted into the service of the Kaiser after the war, Wilcken left Germany to join his brother in South America. He ended up on the wrong ship and found himself in New York where he was recruited to fight the Mormons with Johnston's Army. Partway to Utah he became disgusted with the lack of training in the expeditionary force, left the army, found a Mormon camp, and went with them to Utah, planning to go on to California.
Wilcken stayed in Salt Lake City and was baptized into the Church. His German wife and children joined him in Utah in 1860. He married three more times to Mary McOmie, Mary Jorgensen, and Haidee Carlisle. He worked as a miller, water-master, and farmer and served as an overseas missionary for the Church. Toward the end of his life he was a tourist guide at the Church's Bureau of Information on Temple Square.
When Wilcken died in 1915, his obituary noted that he was survived by 13 children, 47 grandchildren, and 32 great-grandchildren. He was also survived by his wife Haidee.
Eliza Reiche Wilcken (1830-1906)
Eliza Reiche was born in Neustadt, Holstein, in 1830. She married Carl (later Charles) Wilcken and they had two children before he left Germany to avoid having to serve as a bodyguard to the Kaiser. Eliza and her children lived with relatives until they left in 1860 to sail to America to join their husband and father in Utah. It was a difficult journey for her and she was very sick. Eliza and her children crossed the plains and were met by their husband and father as they approached the Salt Lake Valley. The children did not recognize him.
After arriving in Utah, Eliza was baptized into the Church. She had six more children including twins. Her husband married three more times and had a large family.
Eliza suffered for many years from rheumatism and other illnesses, but was noted to be very patient in her suffering. Three years before her death, her children threw Eliza and Charles a large party to celebrate their fiftieth wedding anniversary.
Lewis Robison (1816-1883)
Lewis Robison's family traces its roots back to 1630 Massachusetts and the arrival of the Winthrop Fleet. His ancestors fought in the Revolutionary War and moved west as the United States expanded. Lewis Robison was born in Ohio in 1816.
Robison married Clarissa Duzette, a member of the Church, and lived in the Mormon city of Nauvoo for several years before he was baptized a member of the Church.
When the Saints started west in 1847, Robison served as a Captain of Fifty in the Charles C. Rich Company. He was the first in the company to kill a buffalo, which fed the entire camp. He built the Platte River Ferry, ran a ferry at the Green River, was a missionary to the Shoshone tribe, and ran a store at Fort Bridger. He was a member of the first city council of Salt Lake City.
In 1855, Robison married a second wife, Mary Jane Waite. They had six children. The next year he married a widow, Achsah Melissa Allred, with two children. She and Robison did not have any children. He married, fourth, Louisa Gheen, and they had seven children.
Robison's first wife Clarissa lived with her children in Salt Lake City. The other three families lived in separate homes in Pleasant Grove and ran the family farm. They were industrious and pragmatic people: "These three wives did all they could to grow gardens, berries and canning of fruit to send to Aunt Clarissa who lived in Salt Lake City. Grandpa would take many a load of produce to his family there, that his wives in Pleasant Grove had worked to raise. Then when it was time for school, Aunt Clarissa would take the boys and girls of all the family and keep them so they could attend the University in Salt Lake City."
His daughter May Robison Driggs remembered Robison as:
a most kind and loving parent…. He never was too busy to help us solve our problems.

He was very industrious and I never saw him discouraged. When he arrived in Battle Creek [Pleasant Grove], Utah, he planted and re-planted his orchard several times before all the trees decided to grow. We had all varieties of fruit and all kinds of berries… He had a sawmill in the canyon and sold lumber to everybody.

He was really too kind and considerate. His advice, "Never turn anyone away hungry," and I well remember we had plenty to feed. I am sure tramps found where to stop. There were no hotels, and everyone was welcome at the Lewis Robison Ranch.
Lewis Robison died in 1883 at age 67. He was survived by his four wives, 16 of his 23 children, and two stepchildren. One of his widows, Louisa, remarried a widower with a large family.
Clarissa Duzette Robison (1822-1891)
Clarissa Duzette was born in Wayne County, Ohio, in 1823. Her parents were early converts to the Church, and her father was a member of Zion's Camp.
After the Duzette family moved with the Church to Illinois, Clarissa married Lewis Robison. Her husband was baptized several years later and the two of them took their young sons, including Mitt Romney's great-grandfather Charles Robison, to help establish a new community in the West.
Clarissa's husband married three more times. The other wives eventually settled in Pleasant Grove, Utah, while Clarissa remained in the family home in Salt Lake City.
When it was time for the Pleasant Grove children to attend the university, they lived with Clarissa and her children in Salt Lake City. A granddaughter of Louisa Robison, Vida Driggs Brinton, remembered, "Mother always said if there was any preference shown among the children, that Aunt Clarissa favored the ones who were not her own. My Mother stayed with Aunt Clarissa all the time until she was graduated from the U[niversity] of U[tah]."
Clarissa lived almost eight years after the death of her husband and died at age 68 in Salt Lake City.
Elnora Warner Berry Dalton (1822-1865)
Elnora Warner was born in New York, the granddaughter of a Revolutionary War soldier from Massachusetts. In the late 1830s, her family moved to Michigan, where she married Robert Berry. Her family joined the Church and moved to Illinois.

The family tells the story that Elnora's husband, Robert Berry, left Illinois to find work in Michigan. He wrote faithfully and sent money home to his family, but the mailman, Simon Dalton, pilfered the letters and then convinced Elnora that she had been abandoned and married her. It is not clear from the family story whether Elnora knew during her lifetime about the deception that led to her second marriage. Due to some discrepancies with dates and places, it is also not clear which of the details of the story are accurate.

Simon already had one wife when he married Elnora. After Simon married Elnora, he also married two other women including Elnora's sister, Laura. Shortly after Elnora died in childbirth in 1865, Dalton married a fifth wife.

When Elnora died, she was survived by the two children from her first marriage and six children from her second marriage. She lost three children in childhood as well as a baby who died when she did.

Mitt Romney is descended from Elnora's oldest daughter, Rosetta Berry Robison, who crossed the plains as a young child with her mother and stepfather.

Miles Romney: Not a Polygamist

Fox News recently repeated a common error due to a misunderstanding about the content of the records of the Church: "Mormon genealogical records, among the most detailed and complete of any religion, show that two of Mitt Romney's great-great grandfathers, Miles Romney and Parley Pratt, had 12 wives each…[Todd] Compton, the polygamy scholar, disputes that. He believes Miles Romney only had one wife…"

The Fox News story mentions Compton's dispute but does not explain why the records list additional wives.

Miles Romney was the father of Miles Park Romney. He joined the Church in England and crossed the ocean to America in 1850. He had one wife, Elizabeth Gaskell. Miles was sealed to almost a dozen women in 1872, but these were proxy ordinances and the women were deceased relatives for whom he was providing the blessings of the temple. They were not marriages and these women would not be considered wives.

Many men who were members of the Church during the pioneer era may show a number of these proxy sealings in their family records. This is different from the current Church policy, which allows proxy sealings for men and women who were married, or had children together in a committed relationship.