More glimpses of our people in 1914:
.
.
.
.
The long of it: A. Virgil Tollestrup (Cedar City, Utah); the short of it: Leonard C. Rynearson (Murray, Utah), at a Southern States Mission conference in Atlanta
.
.
Towanda, Pennsylvania
.
Fort Peck Reservation, Wolf Point, Montana
Elders Frank W. Warner and Peter E. Anderson
.
San Francisco, California
.
Frankburg, Alberta
.
Lead, South Dakota
.
Lead, South Dakota
.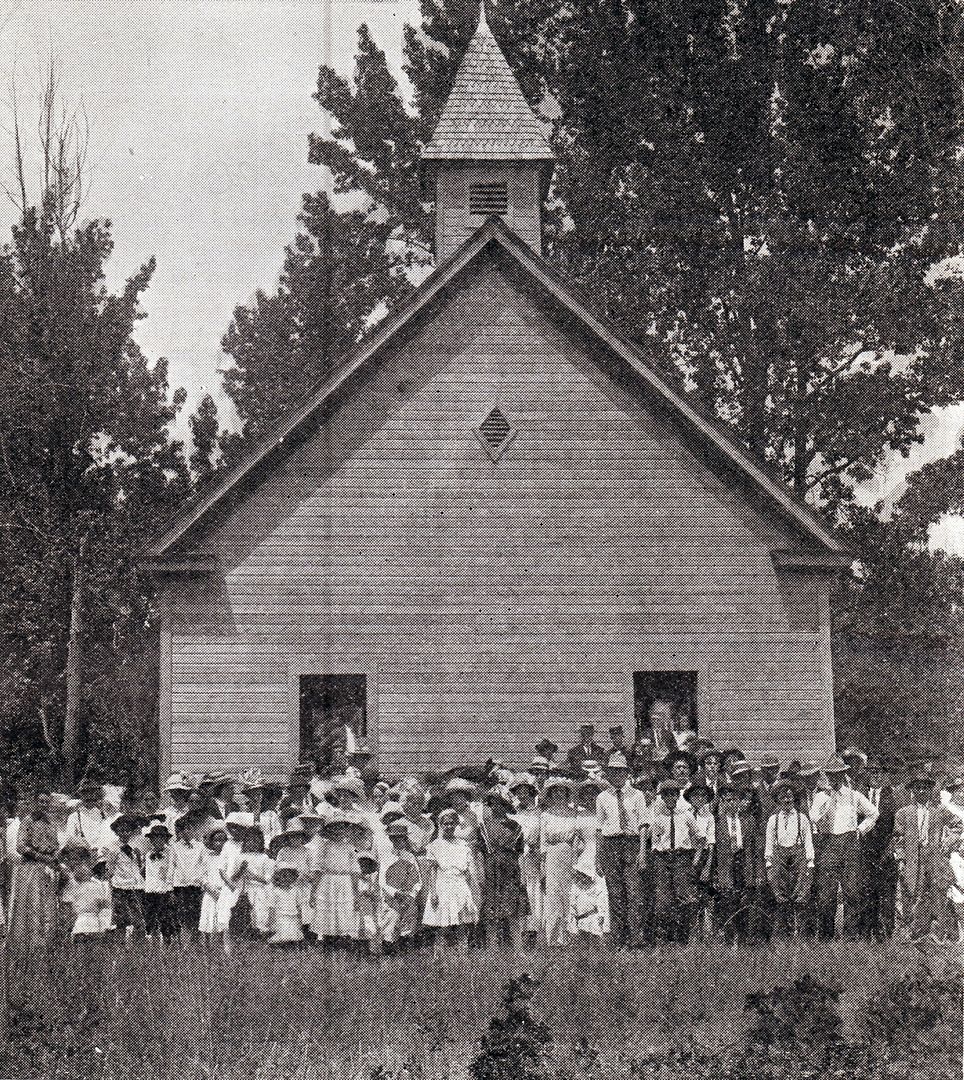 Lamison, Alabama
New chapel, built at a cost of about $1,000, half of which — including labor — was donated by non-Mormon neighbors
.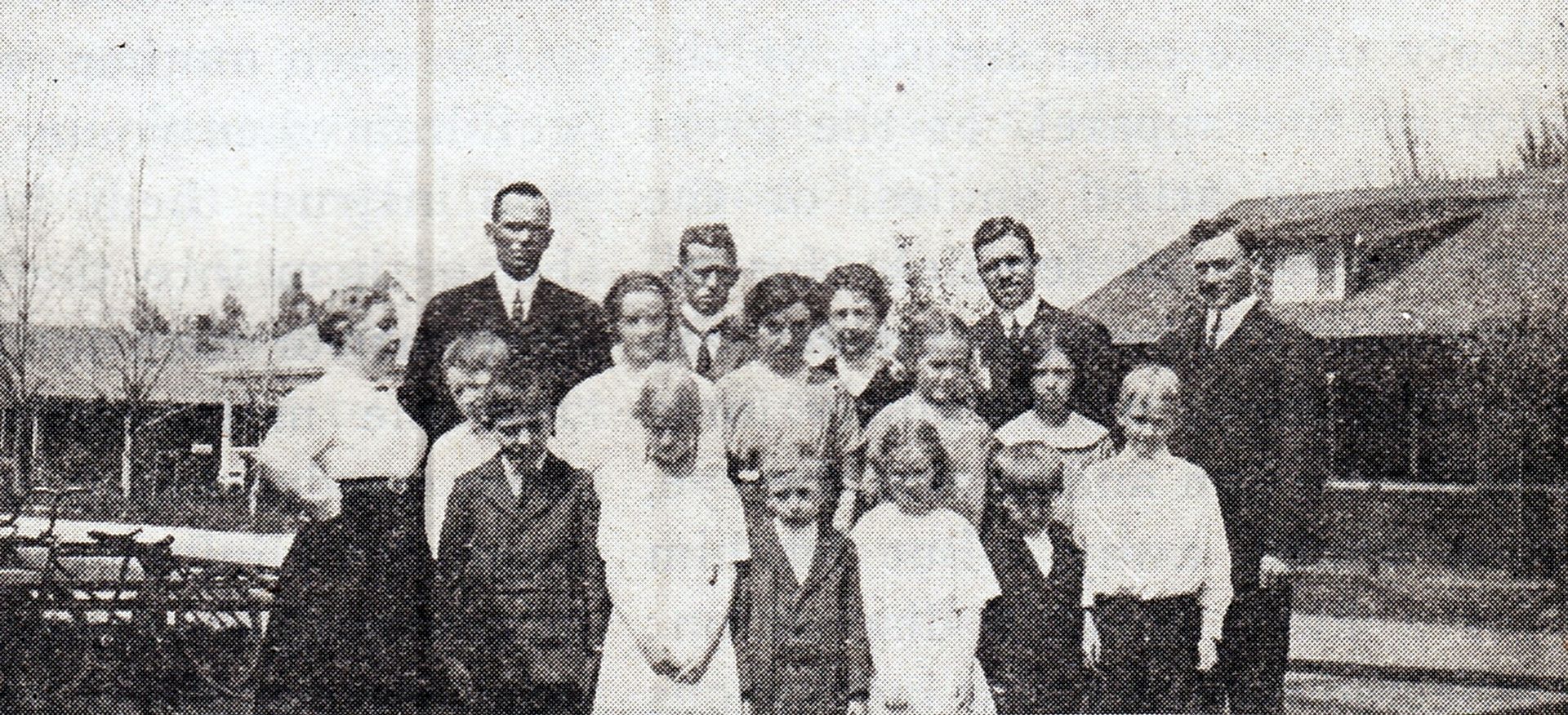 Fresno, California
.
Muncie, Indiana
.
Milwaukee, Wisconsin, Young Adult Sunday School Class Annual Outing
(left to right) Madge Hill, Eric H. Laabs, Archie E. Tonsor, May Lang, Delorice Eberle,
George Chesky, Clara Vogler, Bruno Weiss, Hattie Lucht
.
Dillon, Montana
.
Buchanan, Georgia
.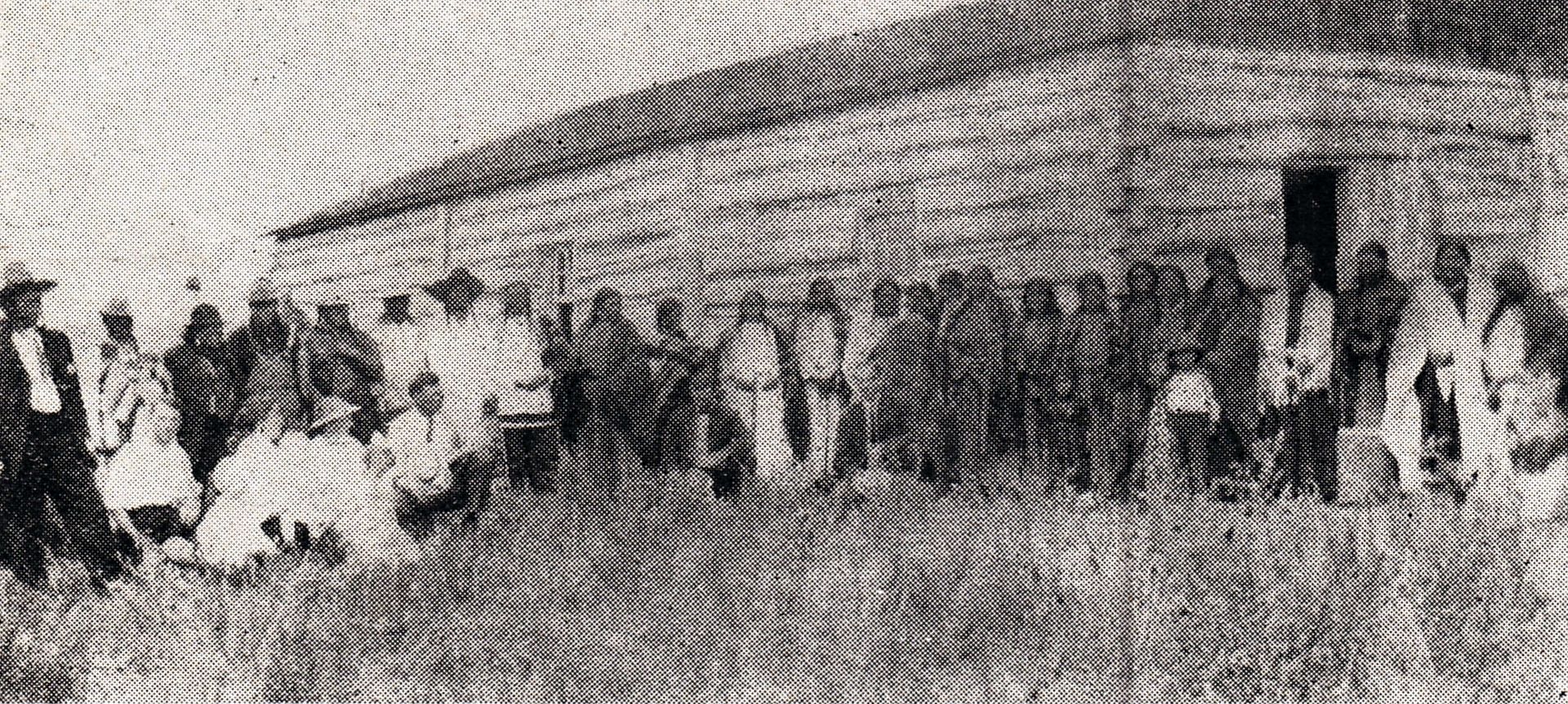 Berthold Reservation (some members, some "interested")
.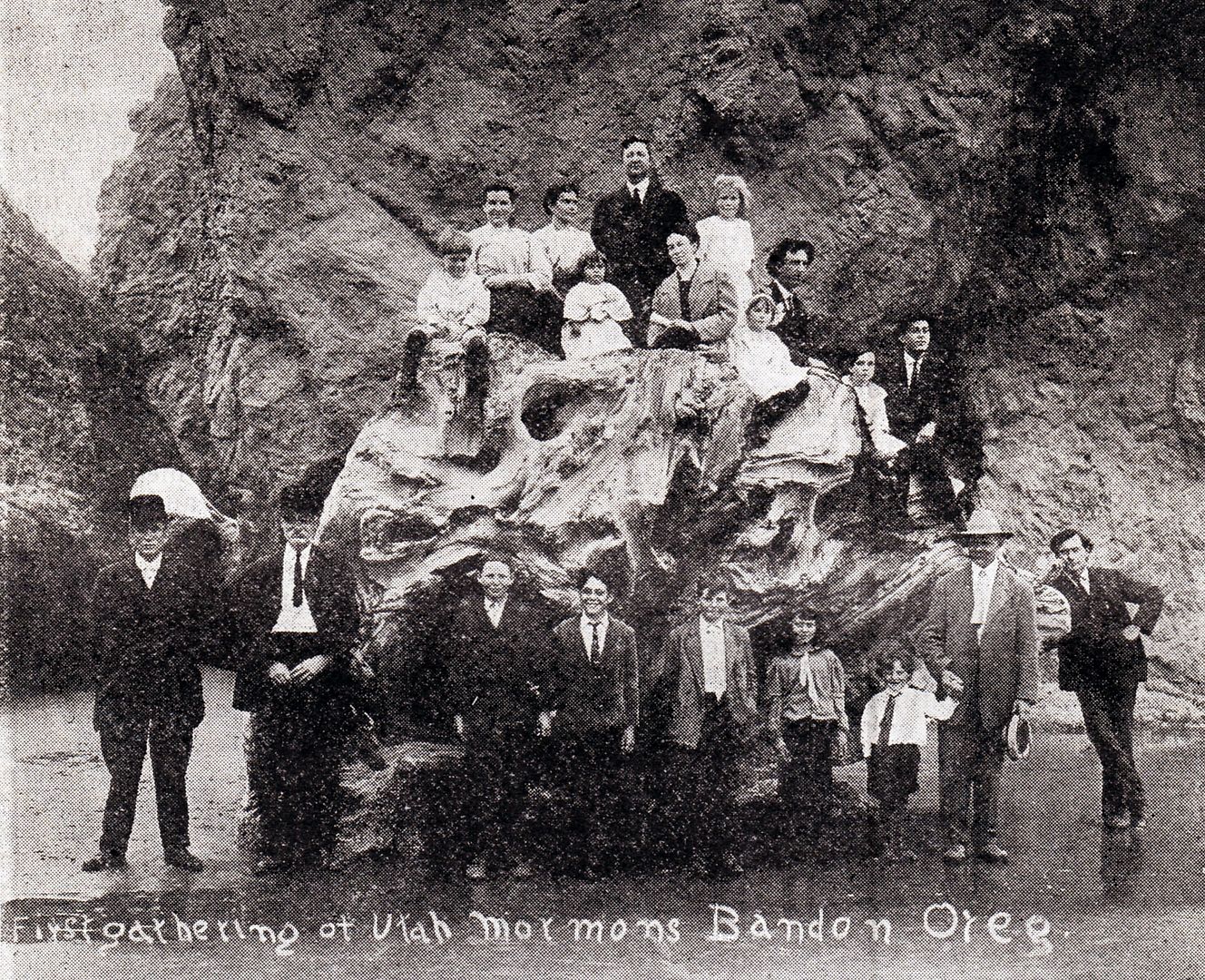 Bandon, Oregon
.
Temple Square
(You recognize the Temple Annex from earlier posts. The minaret is the smokestack for the temple heating plant; note how the coal smoke from that plant, as well as other coal-burning facilities in Salt Lake, had begun to turn the temple black — the entire building was blackened before cleaner fuels came into general use, and the temple was finally scrubbed down years later.)
.
Salt Lake 20th Ward
Beautifying Grounds for Decoration Day
.
Carthage Jail
.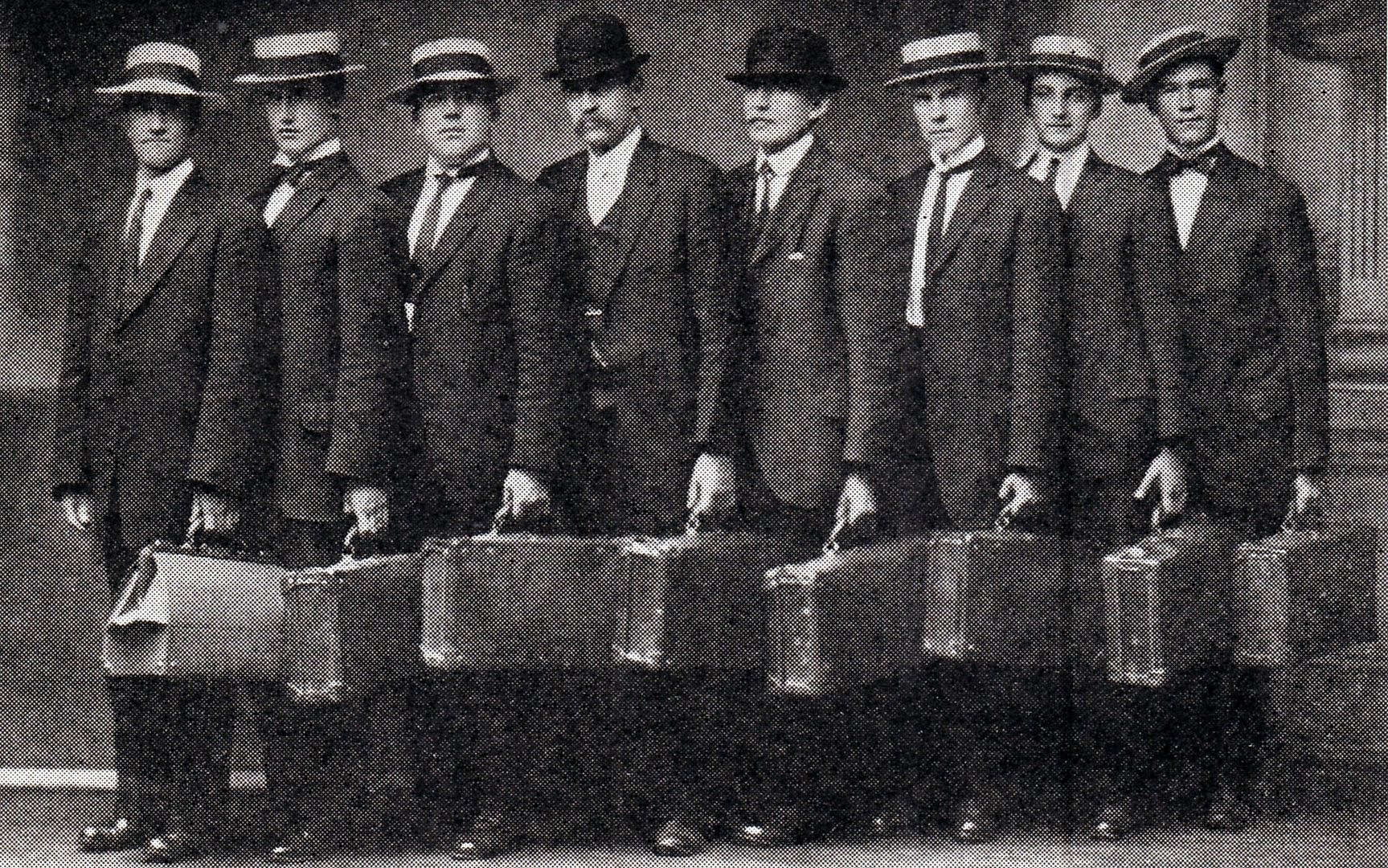 Elders of the West Virginia Conference: (left to right) Joseph E. Wheeler, Arthur Gardner, Arthur H. Rex,
Hyrum S. Arnoldson, David W. Nicholas, H.W. Taylor, Rowland Creger, Milton K. Noble
.
A church service somewhere in the Ozarks
.
Sister ("Lady") Missionaries of the Central States Mission: (left to right) back: Ellen Mackay, Elsie Gerard, Bertha Breadshall,
Inez Christiansen, Goldie Adams, Eva Wrathall, Isabelle Campbell, Ina Leigh, Amy Winters, Adella Haynie
middle: Elizabeth Ritchie, Zada Smith, Minnie Shaw, Mrs. Samuel O. Bennion, Mrs. Joseph E. Cardon, Nettie Rose, Viola Davis, Bertha Perry
front: May Davis, Vera Marsden, Mary E. Lufkin, Grace Salmon, Margaret Newman, Pearl Butterfield, Charlotte Baker
.
Northwest Virginia Conference
.
Nine Mile, Anaconda, Montana
.
West Colorado Conference: (left to right) Mrs. Geo. McDermaid, Martha Davis, John A. Hooper, Catherine Marchant, Frances Boardman,
Jane W. Herrick, Lewis D. Robison, Pres. John L. Herrick, Josephine Herrick, Daniel C. Allen, Charles W. Singleton, Joseph M. Jones
.
Purple Springs, Alberta

.