Here's what's on the page for 1916 in the Mormon family photo album —
.
.
.
.
.
.
YLMIA, Spokane, Washington . . .
.
Timpanogos Ward, Utah, MIA Officers
.
San Diego, California Chapel Dedication
(Joseph F. and Julina Smith in attendance)
.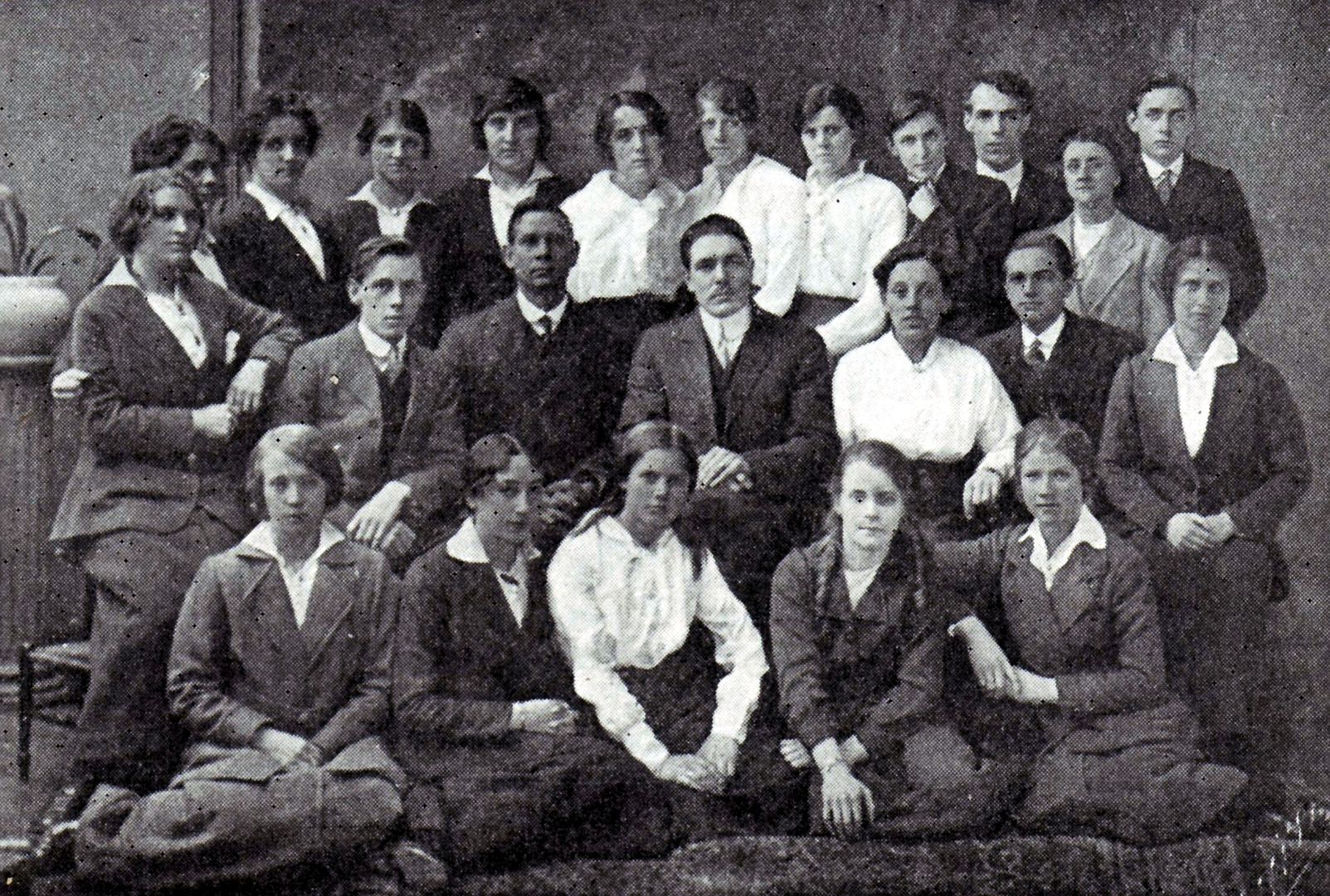 Norwich, England, Choir
.
Elders of the Mississippi Conference
Millville L.D.S. meeting house in rear
(standing, left to right:) K.S. Griffiths, F.L. Bolton, Ivy Jane Erickson, A.L. Larson, Arnel Milner, J.L. Walker, D.R. LeBaron, C.E. Campbell, R.E. Tullis, Ernest Whiting and Joseph Erickson. (sitting:) William A. Jones, H.M. Neely, R.S. Hughes, H.W. Nalder, Charles A. Callis, Grace E. Callis, Henry M. Jones, W. Bruce Haws, Conrad E. Chatelain
.
Denver, Colorado Relief Society
.
Pike Schoolhouse, Elk County, Pennsylvania
(mostly non-members attending meeting)
.
Richfield, Utah 1st Ward
.
Lady Missionaries of Oakland, California
Florence Foremaster, Irene Winward
.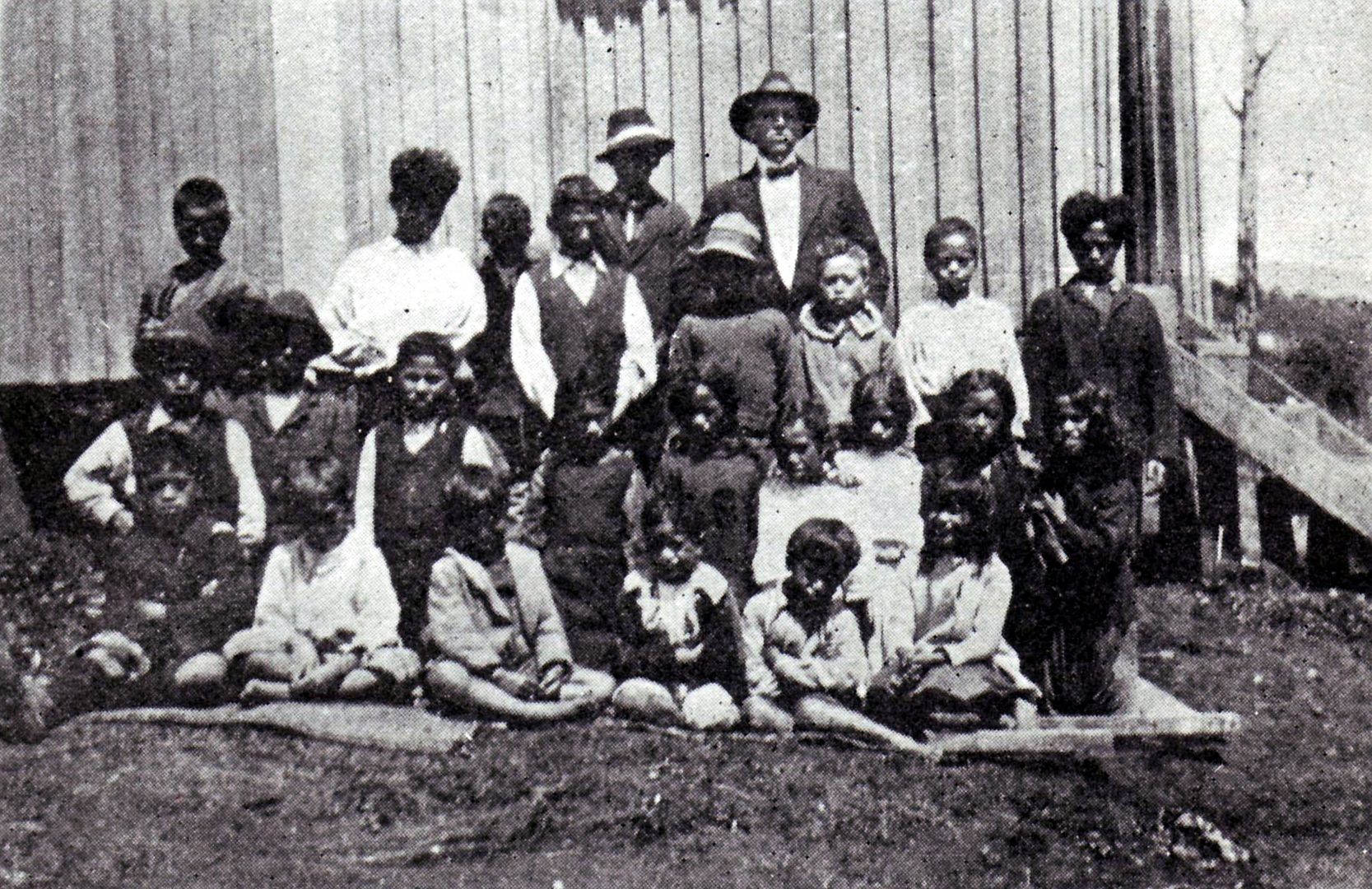 Awarua, New Zealand
Day school conducted by the elders
.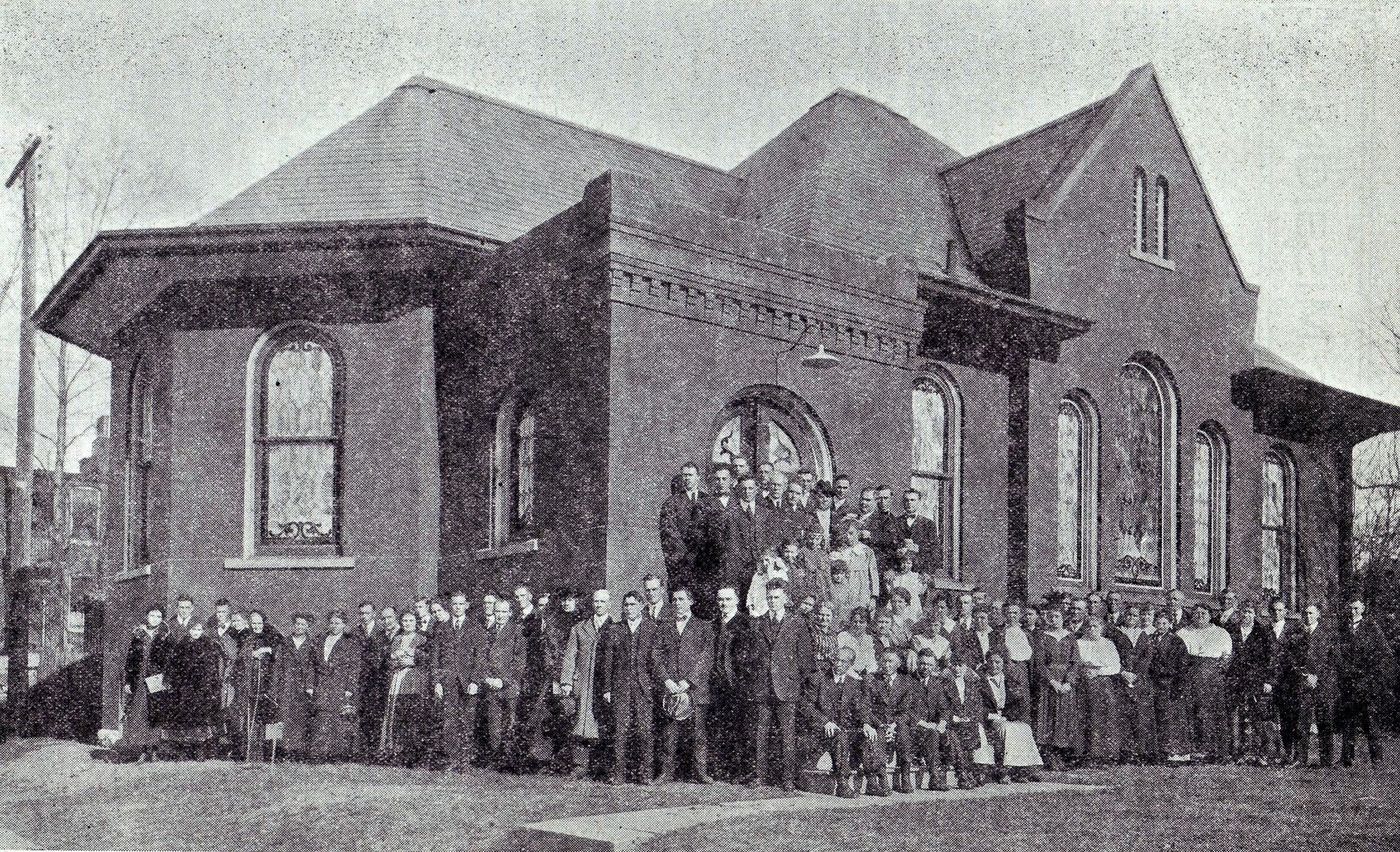 St. Louis, Missouri, Dedication of 26 November
(James E. Talmage in picture)
.
Tri-City Branch, Davenport, Iowa
.
Salt Lake City 9th Ward, MIA Boys Band
.
Manassa, Colorado
.
26th Ward, Salt Lake City
.
Elders of the Florida Conference: W.A. Pincock and C.E. Bond
.
Greenville, South Carolina Chapel Dedication
James E. Talmage and Charles A. Callis in attendance
.
Lady Missionaries of the Eastern States Mission: Edna Crowther, Iris Hawkes
.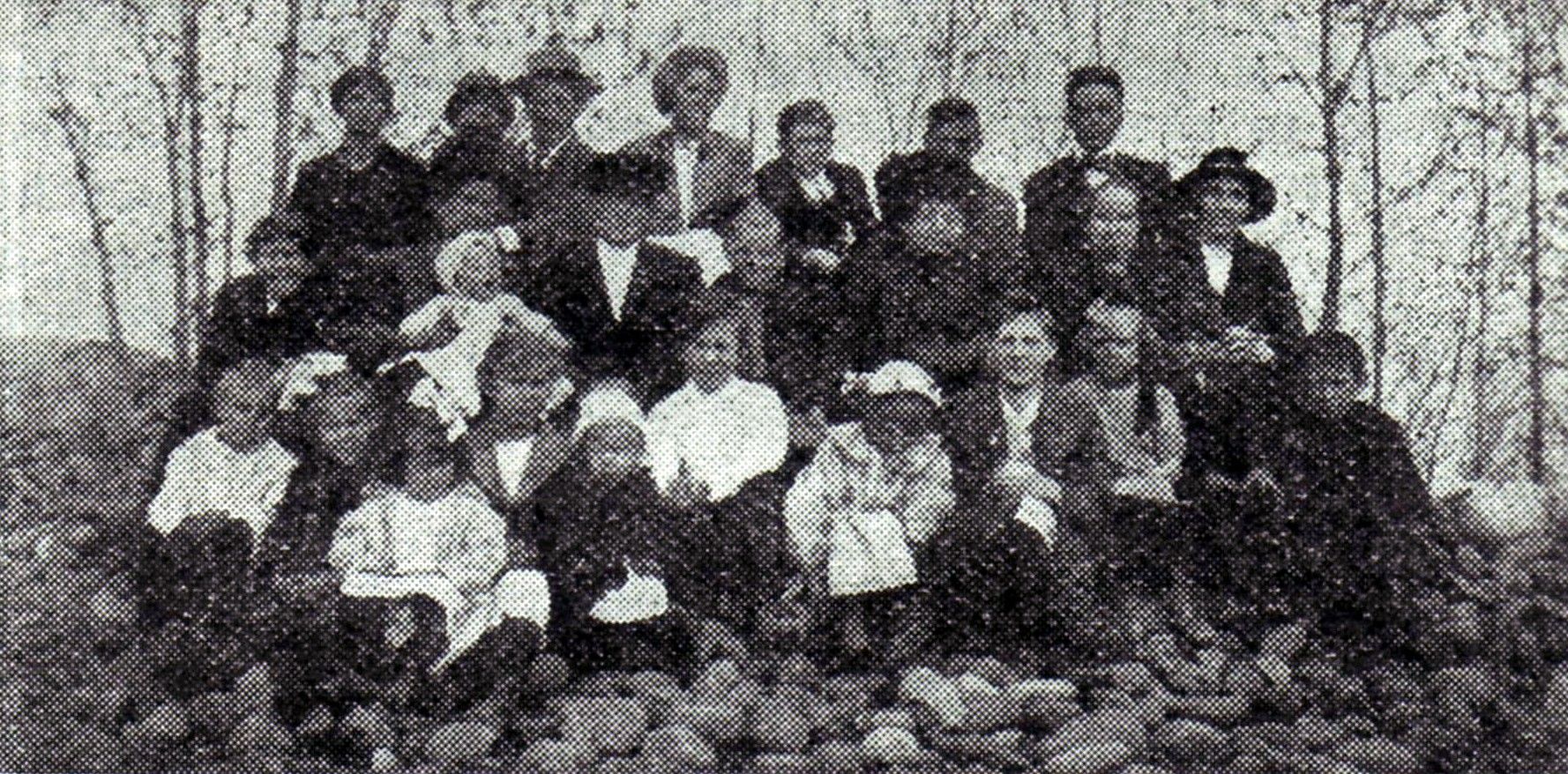 Yakima, Washington, Sunday School
Taken on the riverbank after a baptismal service

.