How much we change, how much we remain the same …
.
.
.
.
Berlin, Germany . . .
MIA Convention . . .
.
.
.
Wilshire Ward, Los Angeles, California
Book of Mormon Club
.
Chehalis, British Columbia
.
Liberty 2nd Ward (Salt Lake City)
.
School for the Deaf, Ogden, Utah
Meeting at Salt Lake Tabernacle Baptistry
.
Kidderminster, England
.
On Copenhagen Ferry En Route to Swedish Mission MIA Convention
.
Visiting Oakland, Pennsylvania
.
Cedar City, Utah
Sunday School Orchestra
.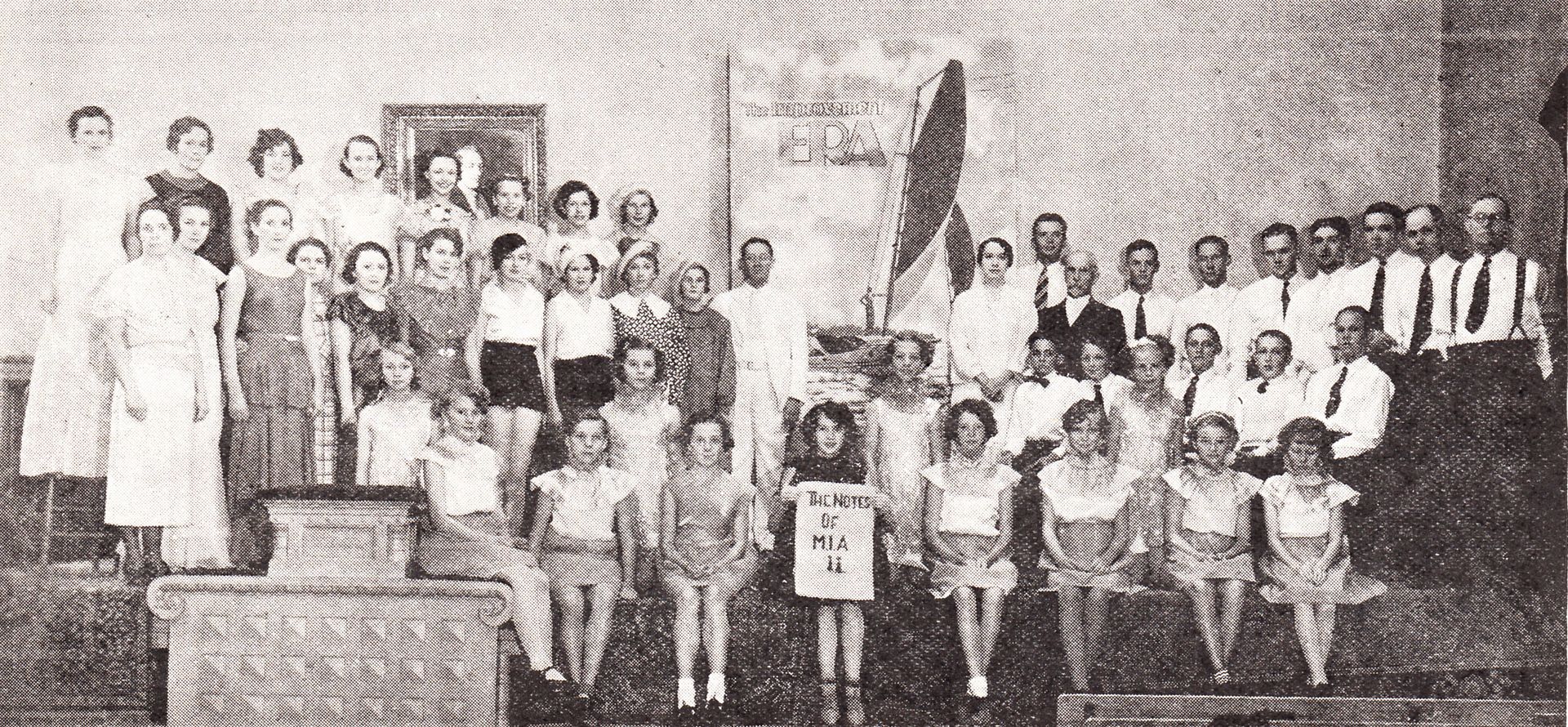 Farmington, Utah
Choir and Play (Improvement Era Drive)
.
Genealogical Library
Joseph F. Smith Memorial Building, LDS University Campus
.
Missionaries Leaving for the Field
From the Salt Lake Mission Home, 16 April
(left to right, front:) Edith M. Lindberg, Sylvia Young, Helen Summers, Ida Kohler, Eudell G. Bodily, Dorothy v. Garlick, Nearah Sharp, K. Marie Bouwhuis, LaVon Smart. (second row:) Ronald Christensen, Frank martin, lavon H. Flake, Junius L. Payne, John H. Taylor (President of the Missionary Home), Ruth Allred, Clyde Pyper, A. Lonson Child, Dwain Johnson, Andrus C. Gonzalez, Jr. (third row:) Richard Parry, Earl N. Keate, Orvil L. Murdock, Morrell Turner, Joseph V. Ward, Marvin Hymas, Gilbert S. Stewart, Orville G. Thompson, Ernest F. Wesemann. (fourth row:) Parley V. Oleson, Barney G. Powell, Arthur H. Strong, Alvin M. Jacobsen, James G. Bundy, DeLos Rowe, Anita Richardson, Boyd C. Cheney, William Walkenhorst, Lorenzo P. Allen. (fifth row:) O. Clifford Merrill, Ira Mecham, B. Vere Wilson, Norman B. Erickson, L. Carlyle Shepherd, M.P. Mertlich, Theras Q. Allred, C. Gail Cragun, Monitor C. Noyes. (sixth row:) Charles E. Wright, Herbert J. Ludwig, C. Anderson, Grant A. Farley, David A. Parker, Ray F. Blake, Edwin H. Lauber, Wilford P. Jordan. (top:) Alma Butler, Wayne Cook, Joseph P. Vorkink, Grant B. Thurgood, Morris Menhennel, R.L. Stevens.
.
Nevada City, Grass Valley California
Rhythm Band
.
Primary Children's Hospital
Sunday School
.
Oslo, Norway
MIA Banquet
.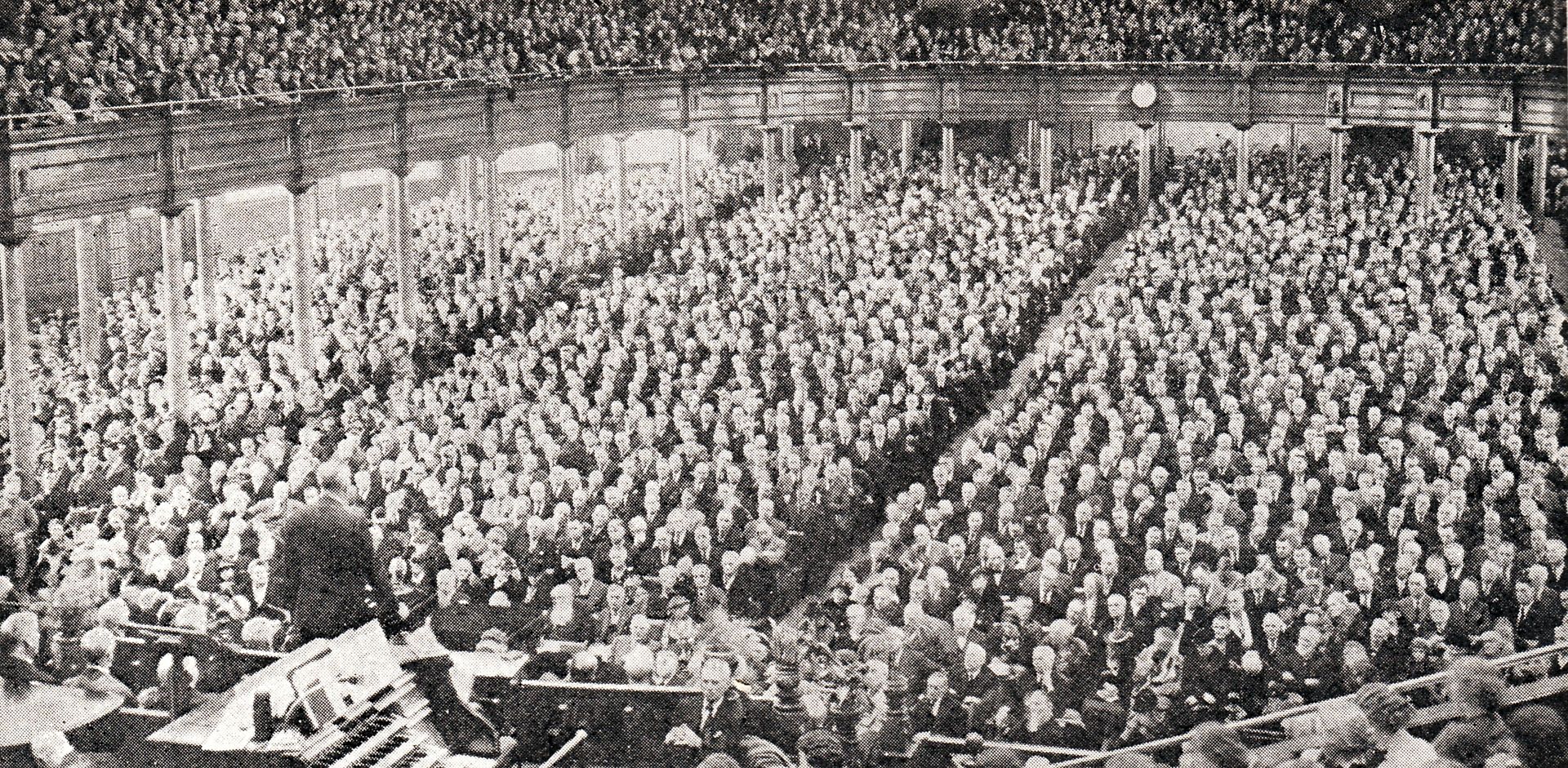 April Conference
First Session Shortwaved to Europe
.
Ensign 11th Ward (Salt Lake City)
Dramatization for June Conference
.
San Diego Branch Primary
At California Pacific International Exposition
.
Capitol Hill Ward, Salt Lake City

.