Our family photo album for 1915 includes a snapshot of elderly twins from Pennsylvania, who apparently liked to do things together:
.
.
Twin brothers Orlando Fenner (left) and Delanson Fenner (right), age 73
Elder Paul B. Talmage, writing from Pennsylvania on 27 August 1915, says: "Baptismal service was held at Towanda, Pa., July 17. … Brother Delanson Fenner has had the elders live with him for twenty years, whenever they have been in Towanda. His wife has been a member for sixteen years, but he has waited until his brother, Orlando Fenner, was ready to join also."
.
.
We also have missionaries, Sunday Schools, Beehive Girls, choirs, and members in general.
.
Ogden Tabernacle Choir
Panama Pacific Exposition, San Francisco
.
Ashton Sunday School, Yellowstone Stake
.
Albion, Idaho
Beehive Girl Parade Float
.
Missouri Conference, Central States Mission
.
Sunday School, Ferron, Utah
.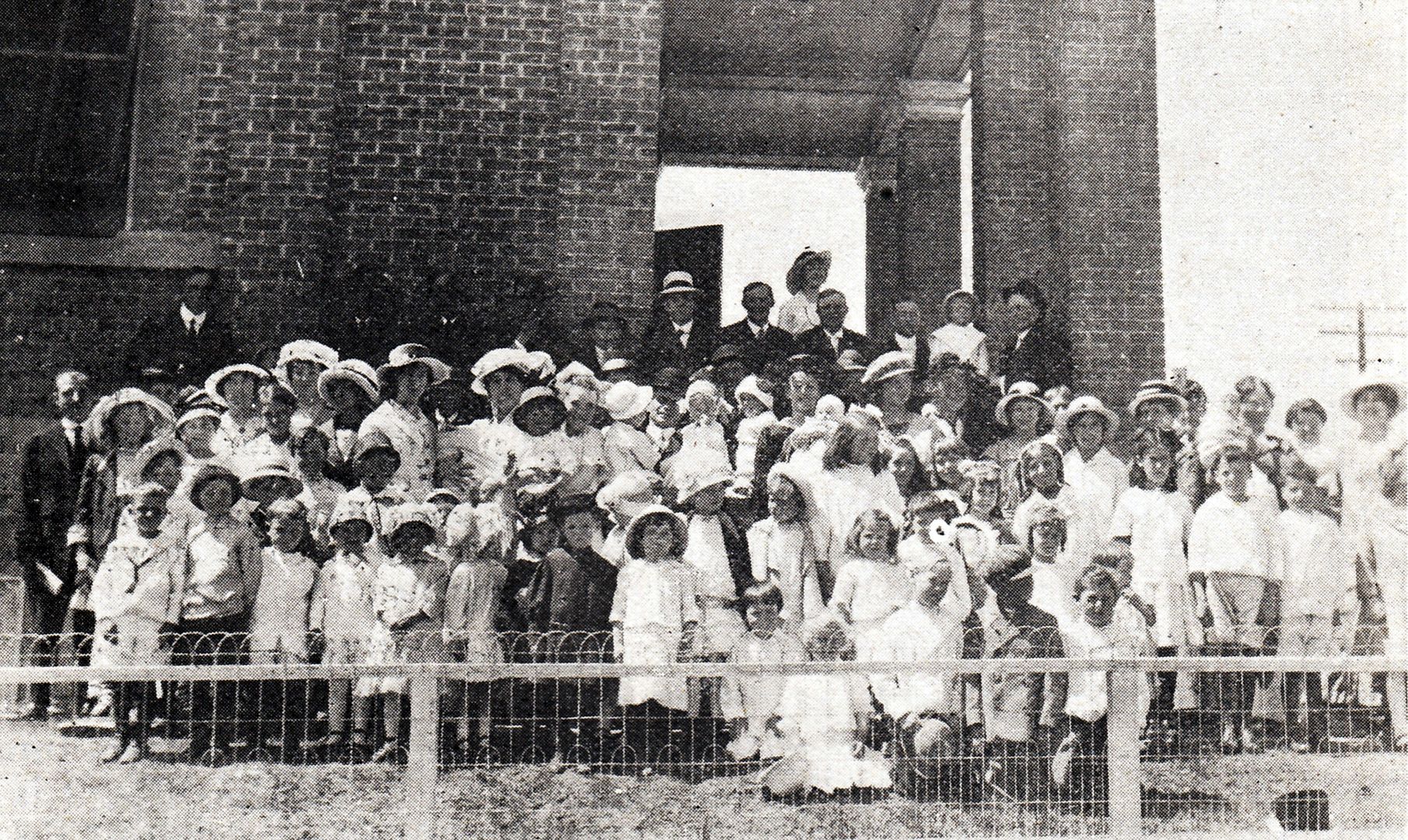 Sunday School, Lethbridge, Alberta
.
Manti North Ward Sunday School
.
MIA Officers, Jacksonville, Florida
.
Isawa, Japan
Sunday School (non-LDS)
Teachers (back row): Ether Spackman, Lloyd O. Ivie,
Mr. Naruse (at whose home the school is held), C. Ralph Amott
.
Halifax, England
.
Salt Lake 18th Ward Sunday School
Visiting Grave of Brigham Young

.