Welcome to this session of the 181st annual General Conference Wordle Puzzle, where players identify talks, hymns, prayers, business, or other bits of Conference disguised as Wordles. In each case, text has been run through the engine at wordle.net, which counts the number of times words appear in that text, then adjusts the size of each word accordingly. That is, in the talk puzzled here as "1," the words "church" and "women" were used many times in a given talk and appear very large, while words like "pioneer," "explained," and "sacrifice" were used very seldom and appear very small. The goal is to identify that talk and the name of the speaker.
As usual, please solve only ONE puzzle so that others can play. If puzzles remain unsolved by mid-afternoon, you'll be invited to solve more. (If you want to solve them all now and be crowned Konference King and Wordle Wizard, email your answers to me at keepapitchinin [at] aol [dot] com and I'll announce how many you got right without giving away the answers.) Please identify both the speaker and the talk; speakers, talk titles, and hymns can be found on this page of the Church's website.
Enjoy!
UPDATE: All puzzles have been solved; answers appear in comment 43. Don't know about you, but I'm looking forward to October already …
1:
.
2:
.
3:
.
4: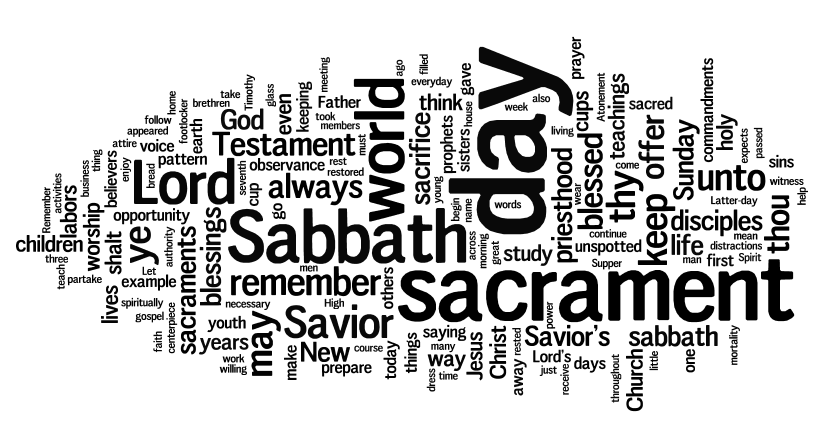 .
5: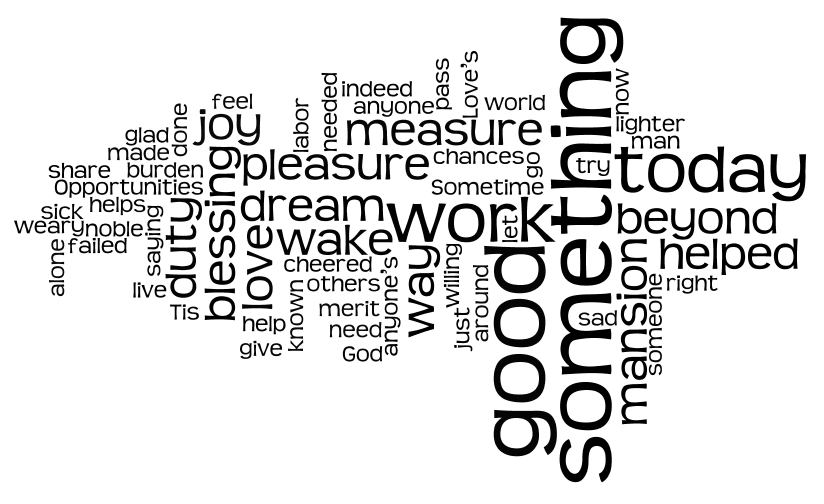 .
6:
.
7: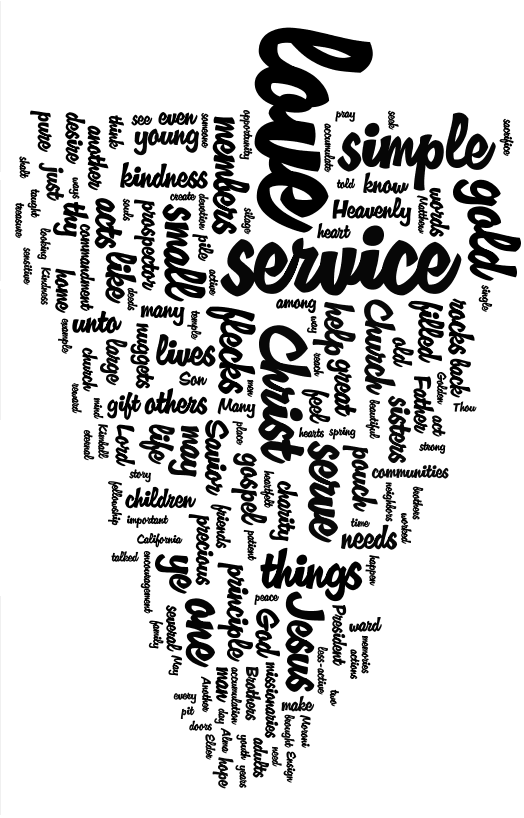 .
8:
.
9:
.
10:
.
11:
.
12:
.
13:
.
14:
.
15: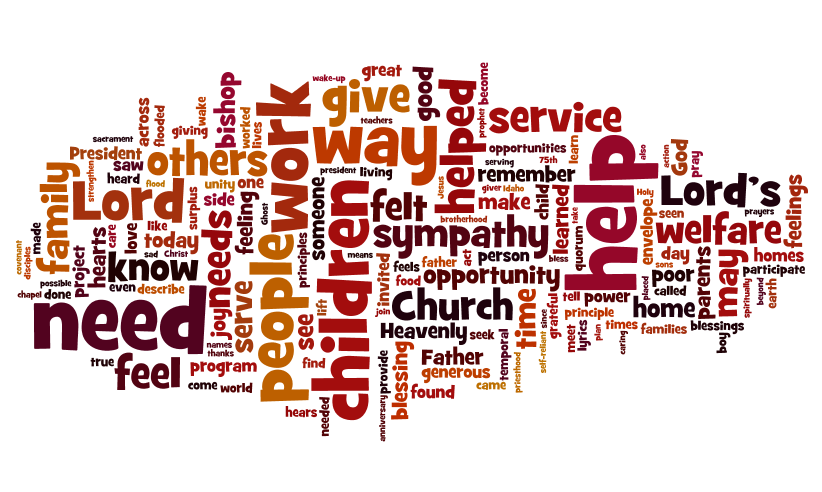 .
16:
.
17: