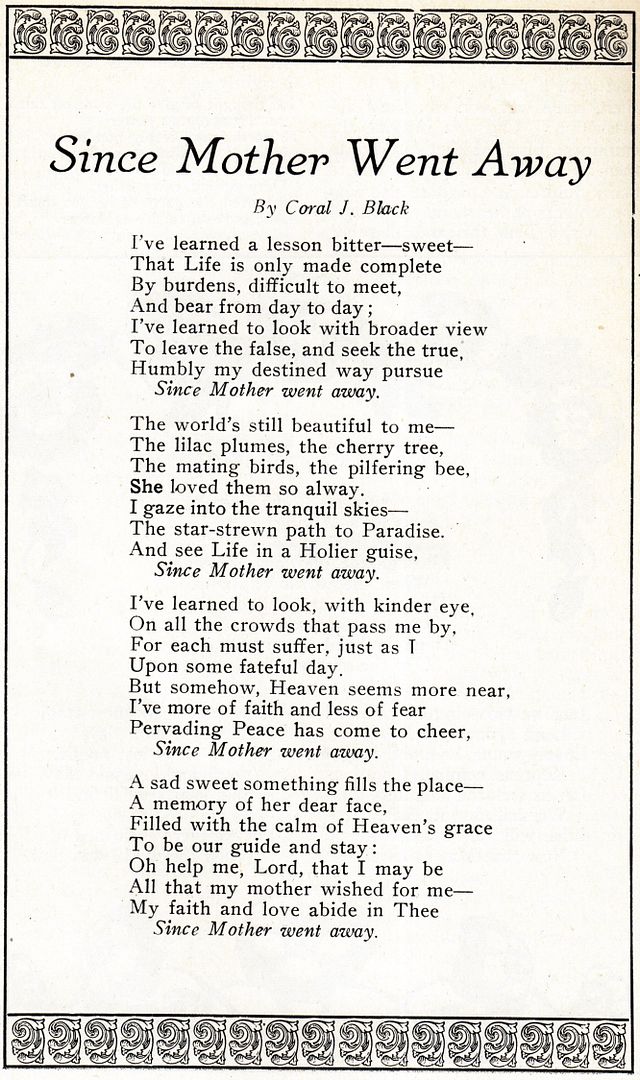 .

.

.

— from the Relief Society Magazine,
May 1934

.

My mother went away on February 15, 2000.

I think that no matter how old we are, no matter how long it has been since we depended on our mothers for support and advice, or how long they have been ill or feeble or old, probably even if yours was a difficult relationship, having our mothers go away changes us. In my case, I wasn't even aware that I had thought of her as a shield between me and the Void Out There, but once she went away, I felt — still feel — exposed and vulnerable; to what, I don't know, but she had stood between me and It.

Sympathy to all of you whose mothers have gone away. May we have more of faith and less of fear, and be all that they wished for us.