"Sir, would you give five dollars to bury a saxophone player?"

"Here's thirty dollars. Bury six of 'em."
— Juvenile Instructor joke page, November 1926
I confess, this title is just a bait-and-switch for a "The Whole Year Through" post. A company selling saxophones and other band instruments advertised their wares in every issue of the Juvenile Instructor of 1926, sometimes with what seem to me as hilarious claims. Note that Daynes Music, another local company, not wanting to be left out of the market, ran their own ad on the inside front cover, with color, but only in September.
The ads must have taken effect — here's a photo taken by 15-year-old Mildred Cox of Woodruff, Utah, and submitted early in 1927 to the Juvenile Instructor section reserved for children's contributions:
January
.

February
.

March
.

April
.

May
.

both June and July
.

August
.
557
September
.

The rival ad: September
.

October
.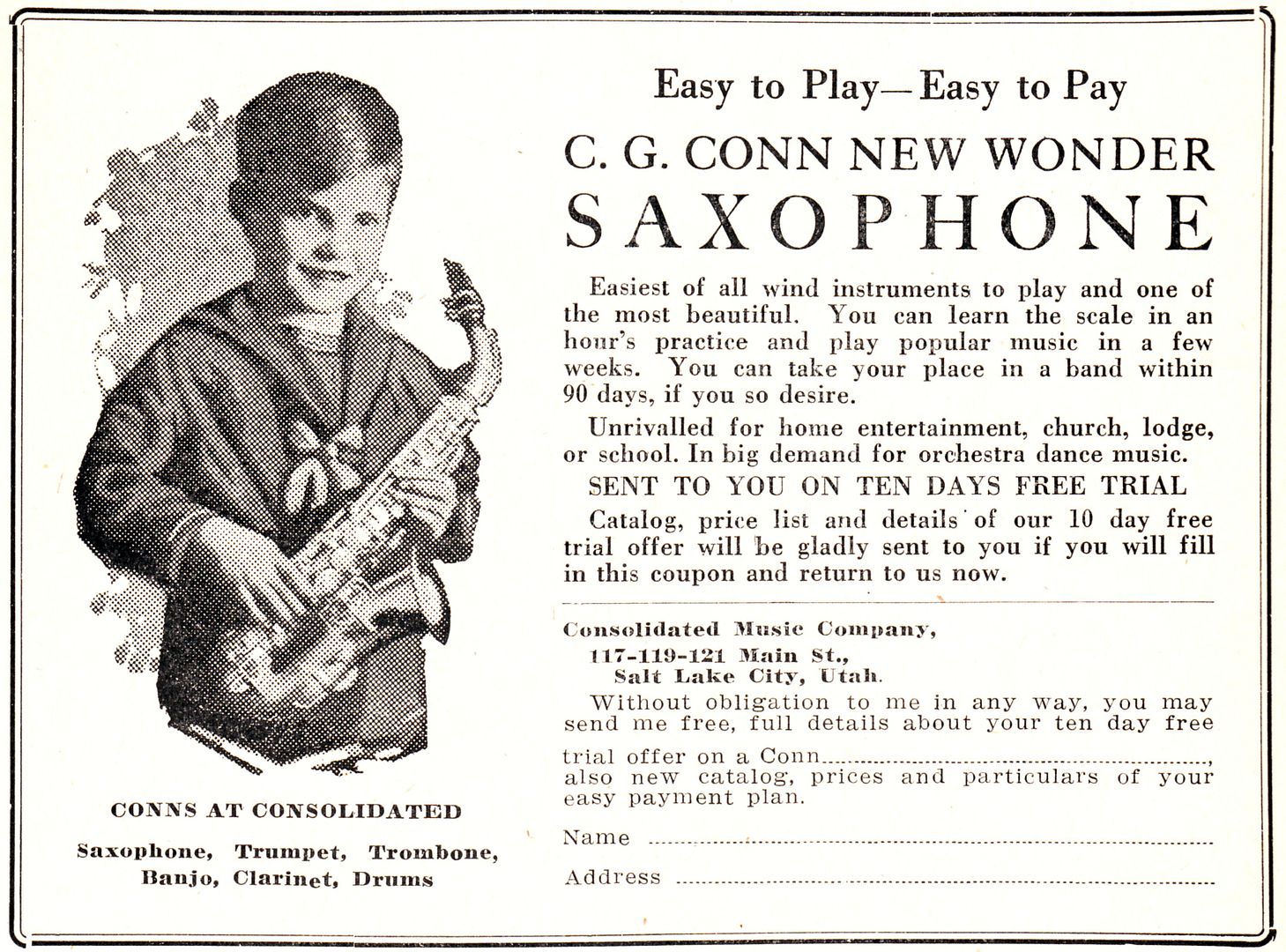 November
.

December
.