My mom turns 80 years old in July. Her very short bucket list consisted of one item, a visit to the Holy Land. She did not want to go alone, however, so she took me, her best friend Marguerite, and my nephew Russell who leaves on a mission to Germany in August. We just returned May 30th from our twelve day visit. For me, it was a return trip. I spent a summer term at the BYU Jerusalem Center in 1990. On this most recent trip, we visited many of the same sites that I had visited 20 years earlier and it brought back a flood of memories.
This trip however included a visit to a site that did not exist when I was in Israel in 1990, and because it relates to Mormon history Ardis invited me to share it here on Keepa.
On this trip we stopped at Netanya, a Jewish settlement founded in 1929. It is a resort community on the Mediterranean Sea that relies upon tourism and a high-tech industrial presence for its economy. In 1994, a group of progressive Israelis founded Netanya Academic College and opened its doors to both Jewish and Muslim students. One influential leader at the college was the late Dr. Joseph Ginat, an advisor to Golda Meir and other Israeli leaders. Dr. Ginat also spent time in Salt Lake City as a professor at the University of Utah. During his time at the U. Dr. Ginat became acquainted with a variety of Mormons and learned of Orson Hyde's visit to the Holy Land in 1841. He read Hyde's prayer which dedicated Israel for the return of the Jews and recognized in it sentiments of Zionism that pre-dated those of later Jewish Zionists.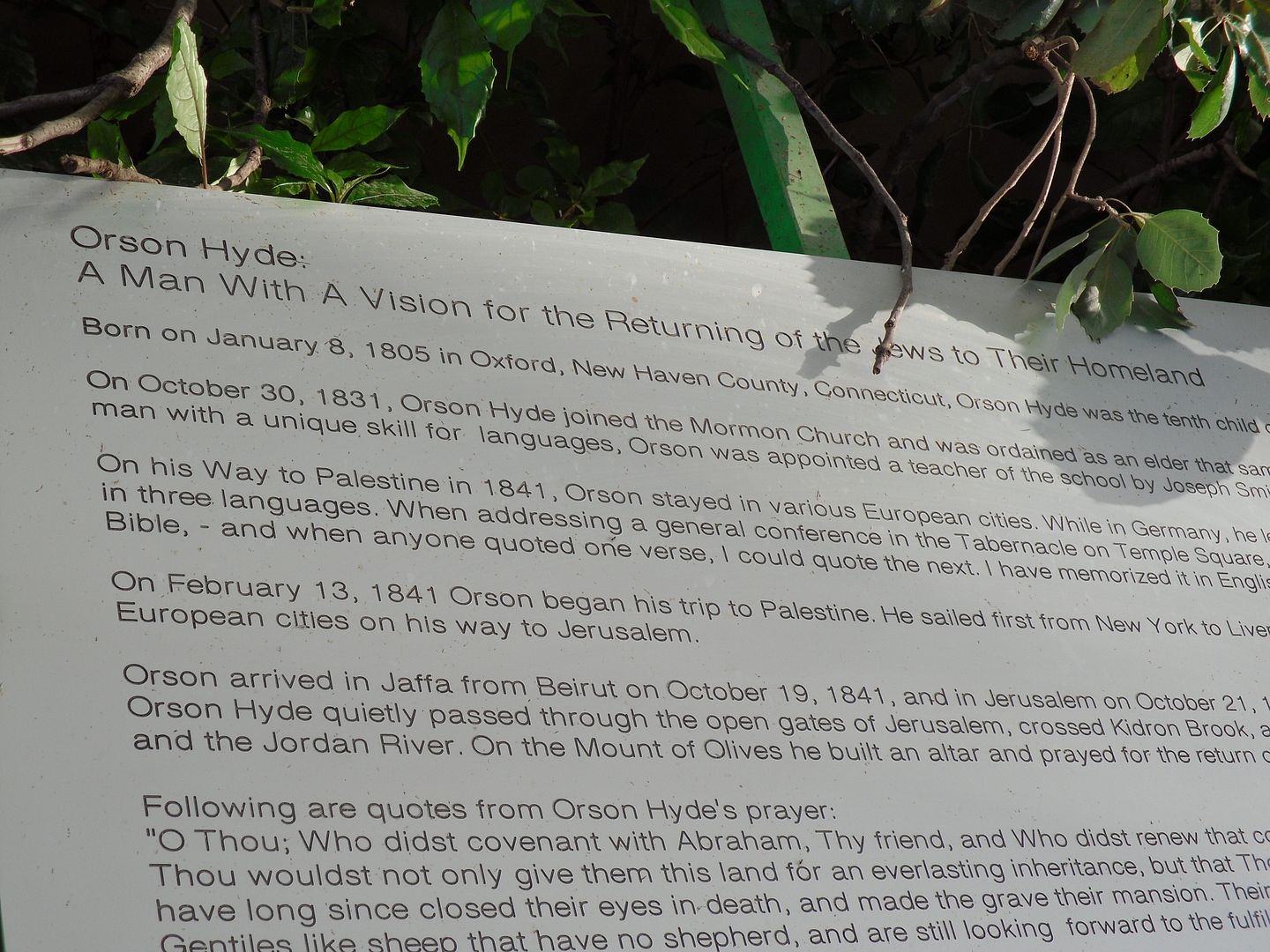 When Dr. Ginat was invited to become president of Netanya Academic College, he did so on one condition, that the campus include Orson Hyde Square, a space dedicated to honoring not only Hyde, but every president of the Church of Jesus Christ of Latter-day Saints, from Joseph Smith Jr., to Thomas S. Monson. So there on the campus of Netanya Academic College, founded in 1994, is Orson Hyde Square, featuring a palm tree planted in Hyde's honor, a plaque with text describing Hyde's life and the words of his prayer, and sixteen olive trees planted in honor of each of the sixteen presidents of the Church. Dr. Ginat also worked to ensure that Hyde's story was included in history books used in Israeli schools.
Many Keepa'ninnies are likely familiar with Orson Hyde Park on the Mt. of Olives which also commemorates Hyde's dedicatory prayer. That memorial is a sobering reminder that Hyde's prayer is not welcomed and remembered favorably by all people living within the charged geopolitical climate of Israel. When I visited the park in 1990 I took a picture of the plaque that included Hyde's dedicatory prayer. Someone had spray painted a Palestinian flag over it, a clear message as to how the prayer was viewed by the local Palestinians within whose neighborhood the Orson Hyde Park is located (a sentiment I understand because of what the return of the Jews to Israel has meant for them). When I visited Hyde Park this time, the prayer plaque was removed altogether due to repeated efforts to deface, burn, and vandalize it.
Even still, at Netanya Academic College, Hyde and the prophets of the last days are not forgotten:
.
.
.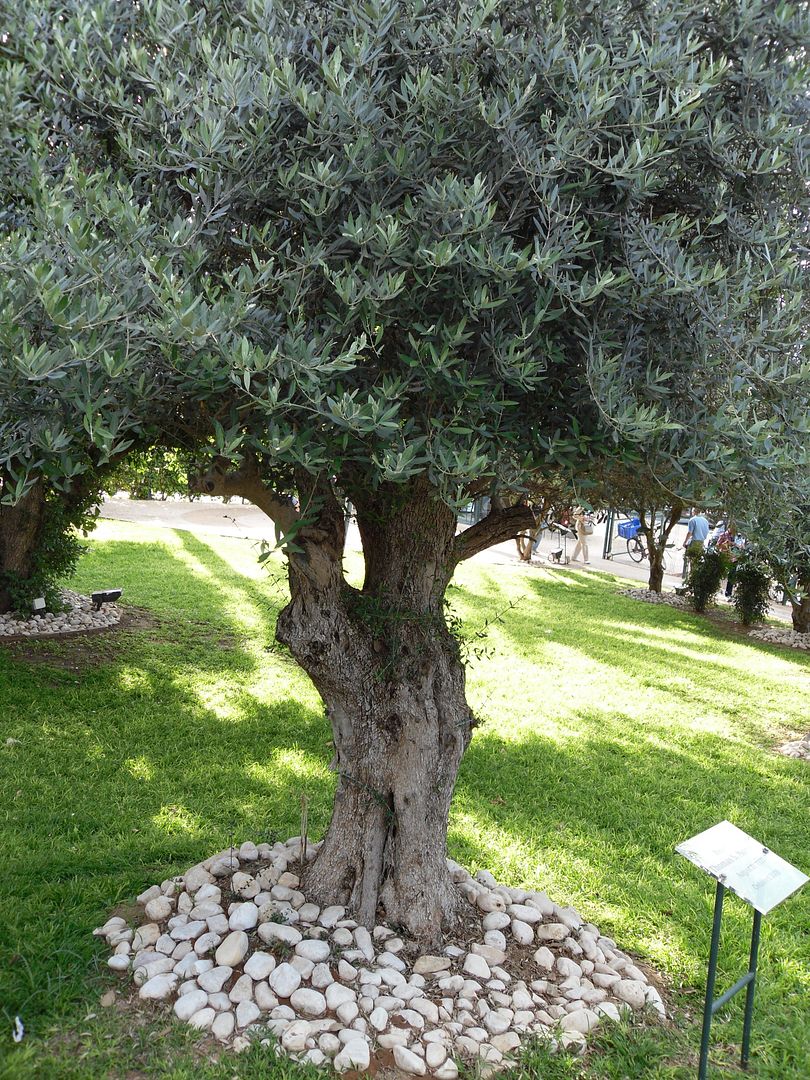 .
.