The Instructor (successor to The Juvenile Instructor) and its parent auxiliary the Sunday School were the first to champion the collecting and organization of library materials for classroom use — in the 1940s and '50s when the first big push was on, such libraries were not "meetinghouse" libraries or even "ward" libraries, but "Sunday School libraries." The magazine very often published articles on how to mount pictures on cardboard, how to make maps and charts, and how to store unwieldy items that didn't fit neatly into the cardboard file boxes. Eventually the magazine included color centerfolds of artworks and flannelboard story pieces, and many of the magazine's stories were marked with suggested keywords for filing the articles in the library system.
You can tell from these 1949 covers that the editors are thinking "libraries!" Even though the covers are black and white, and even though some of the leaders pictured are men that you wouldn't necessarily think would ever come up in a church class, these covers are ready-made to be mounted and put in the library. Even the magazine's name and date are as small and unobtrusive as possible.
So … let's see who was being preserved in our libraries in 1949: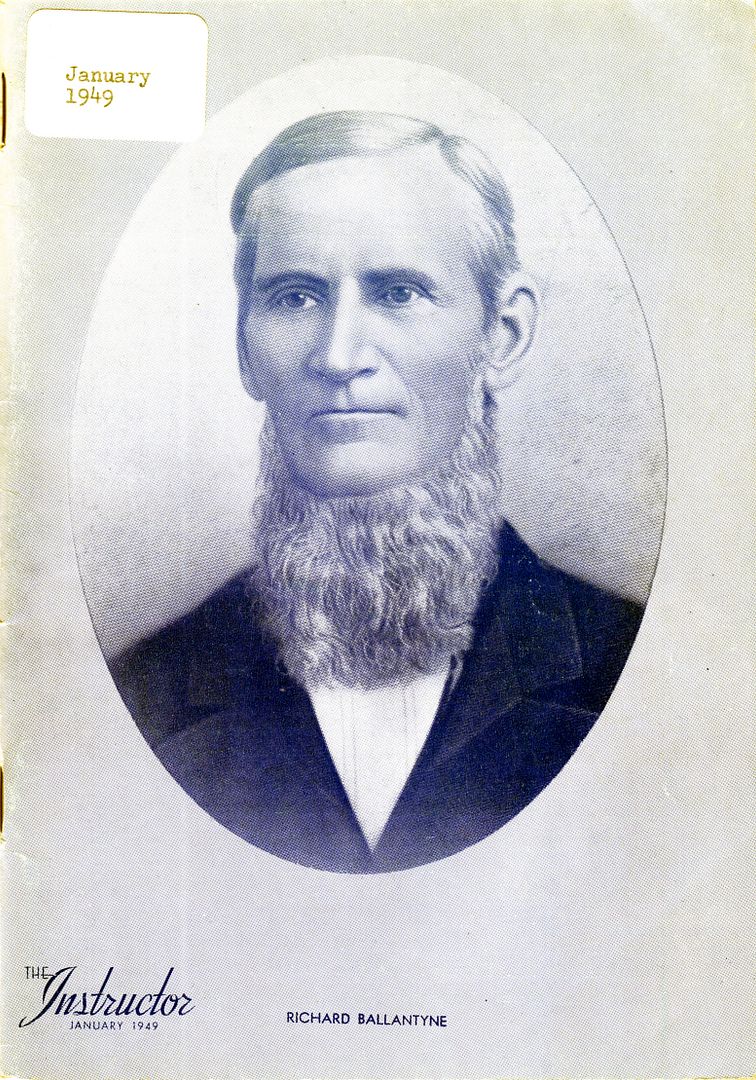 January
Richard Ballantyne (founder of LDS Sunday School movement, at least in Utah)
.
February
George Q. Cannon (apostle, counselor in First Presidency)
.
March
Lorenzo Snow (prophet)
.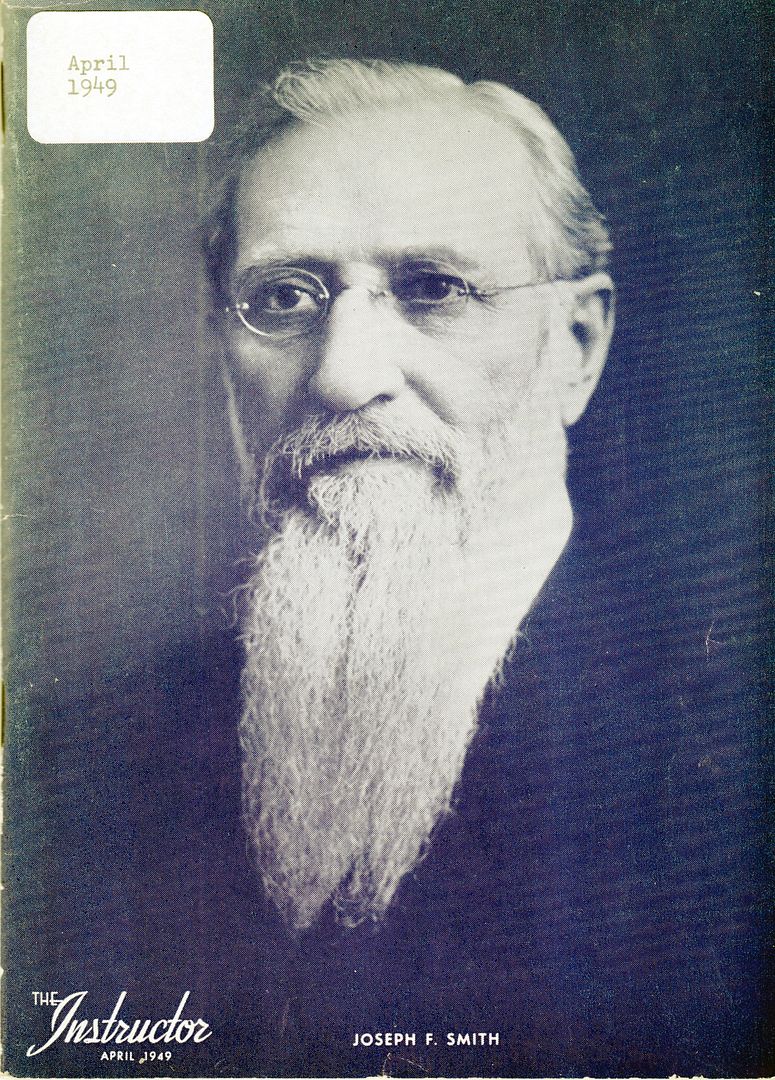 April
Joseph F. Smith (prophet)
.
May
David O. McKay (apostle, future prophet)
.
June
George D. Pyper (Sunday School superintendent, manager of Tabernacle Choir)
.
July
Milton Bennion (Sunday School superintendent, university-level educator)
.
August
Stephen L Richards (apostle)
.
September
George Goddard (long-time assistant to George Q. Cannon in his general Sunday School work)
.
October
Karl G. Maeser (second president of BYU, spiritual founder of LDS education)
.
November
George Richard Hill (Sunday School superintendent — you've met him here)
.
December
Richard Ballantyne (twice in one year!)

.