The Web Urbanist has recently posted on Old School Vintage Ads We're Glad Are Gone" (HT: BCC and a number of FB contacts) — sort of like the series of Keepa posts about old-time advertising, but creepy: There's Santa Claus smoking a cigarette, a cartoon pig cutting slices out of his middle to fill your breakfast plate, and men treating women as if they were disobedient carthorses.
One especially creepy ad shows a little girl with pouty lips dolled up like an adult woman, with the tagline "Because innocence is sexier than you think." Web Urbanist's commentary notes that today "child protection groups would get chills if they saw ad images that glorified the 'sexiness' of innocence."
That all rang a bell with me because months ago I ran across a 1954-55 advertising campaign for Chiffon toilet tissue in the Improvement Era that made my skin crawl. These ads ran about every other issue, on the inside back cover, and must have cost the advertiser a bundle because the covers, inside and out, were the only places in the magazine that accommodated color. I didn't know what use in the world I could possibly have for these ads, but I scanned them anyway because they disturbed me that much.
Note that these ads have no Mormon content, were not (so far as I can know) produced by Mormons or targeted especially toward Mormons. They did run in a Mormon magazine, though, over and over and over. We're not immune to the social forces around us. Not in 1954-55. Not now.
.
.
.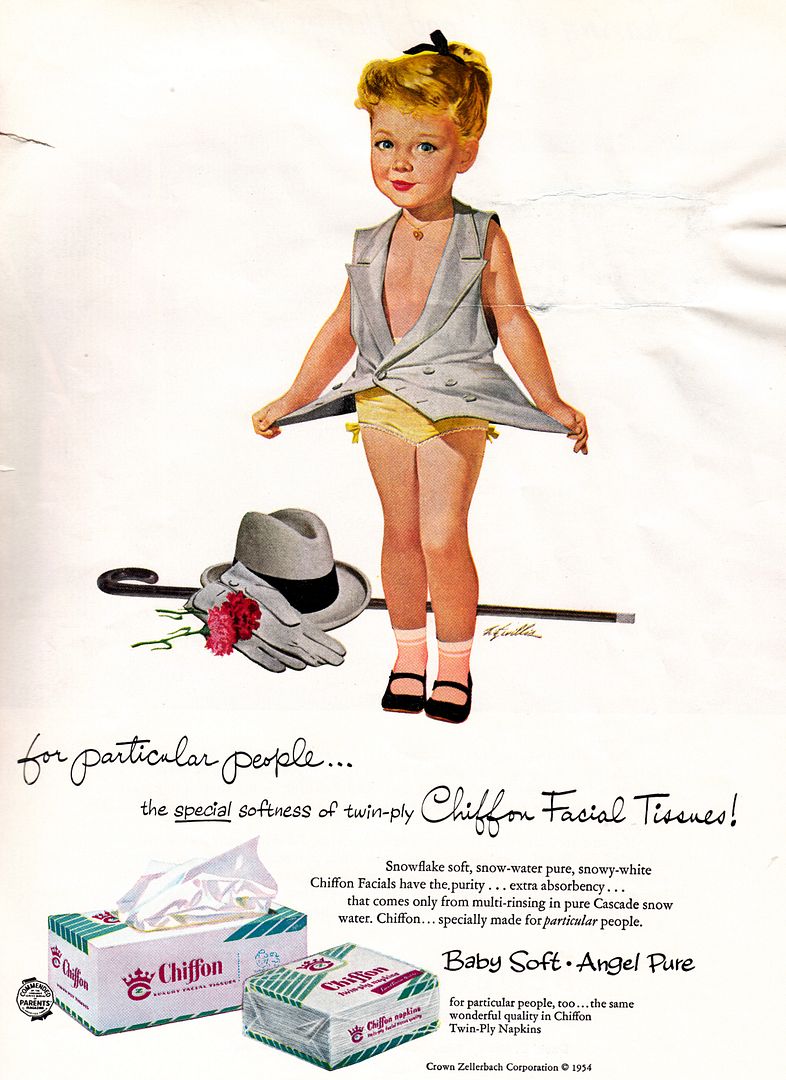 .
.
.
.
.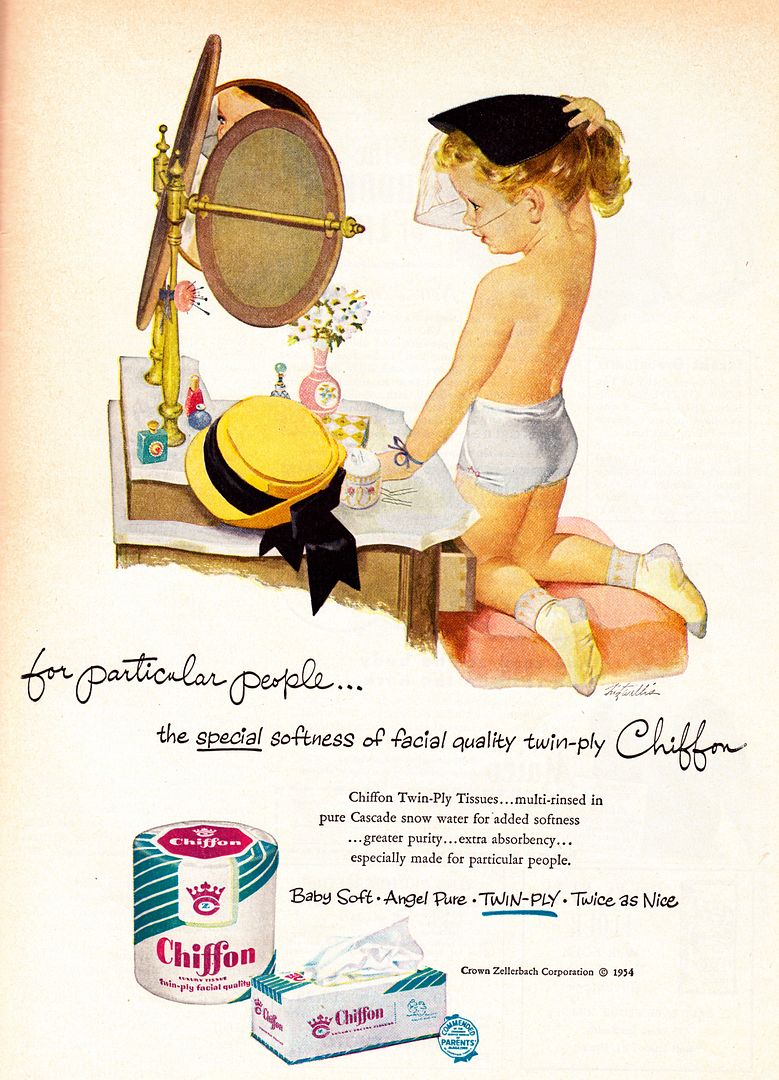 .
.
.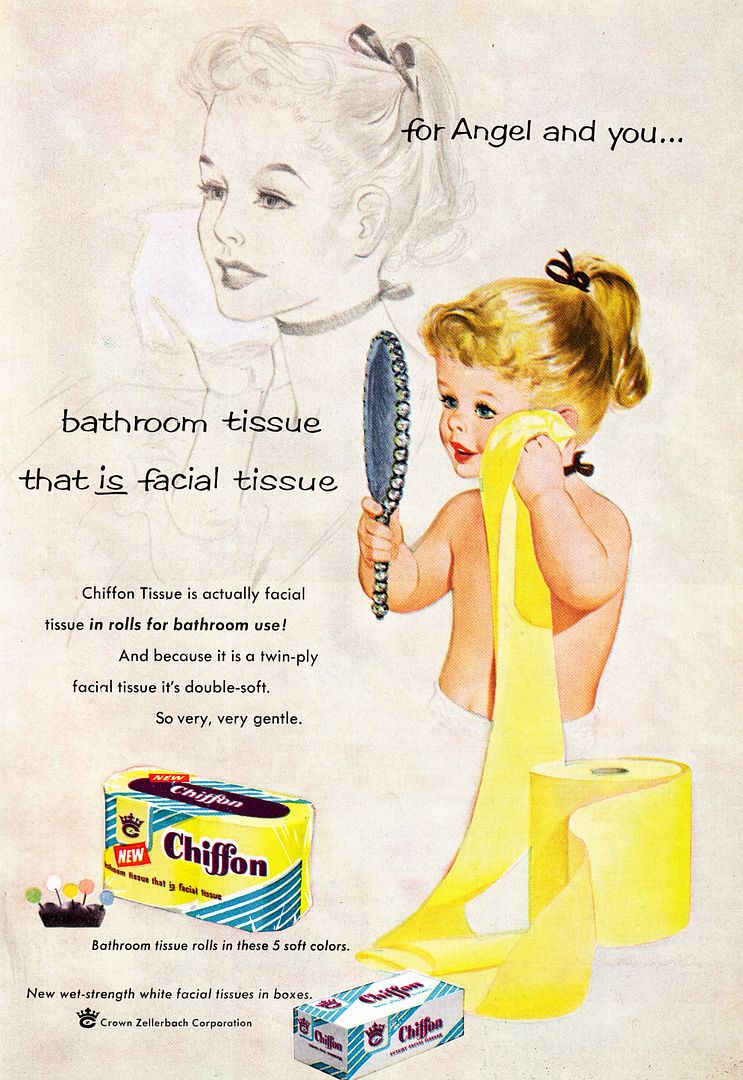 .

(I know this is not Keepa's usual fare, and I also acknowledge that I've barely been phoning it in to Keepa for the past several weeks. One of these days Real Soon Now, though, I'm going to not be sick anymore and will be able to think well enough to get back to writing the kinds of posts you expect here. Thanks for sticking with me in the meantime.)