The over-arching theme of the Primary program of 1921 was the crossing-the-plains chapter of church history — children learned the story of the westward migration and they learned principles of the gospel illustrated by stories from that era. They also built a panorama through the year, showing at a sweeping glance the church's travels from Nauvoo to the Salt Lake Valley.
1921 wasn't the first year the Primary had done something like this: This picture from 1916 shows Primary children building a three-dimensional panorama of the plains crossing using a sand table. In 1921, though, the Children's Friend printed drawings of buildings, cabins, wagons, shrubbery, horses, humans, and fences for the children to color, cut out, and stand in groups on a table, to prompt their retelling of the pioneer story.
The pages posted here carry the story from Nauvoo, across the river, to the establishment of companies and camps on the Iowa side of the river — including the miracle of the quail in the Poor Camp. (Print multiple copies of some pages so that you have LOTS of wagons and horsemen, if you want.) Other pages to be posted this month will provide cutouts to carry the story through the establishment of semi-permanent camps at Garden Grove and Mount Pisgah, to Winter Quarters, the dispatch of the Mormon Battalion, encounters with Indians, and the great crossing itself, ending with the first glimpse of the Salt Lake Valley from high in the Wasatch Mountains.
.
.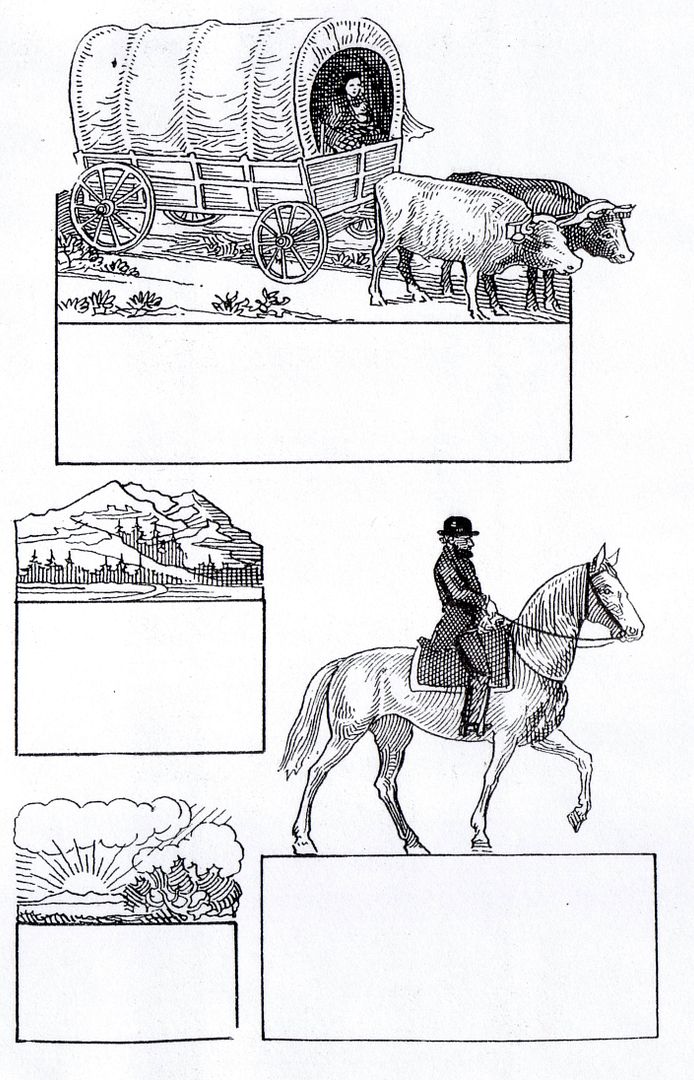 .
.
.