.
Who were we, and what were we doing as a people, in 1959? Here are a few of us —
.
.
.
.
.
.
Carlota de Yalibat, Relief Society President,
Coban Branch, Guatemala
Patrons in the library of the Genealogical Society
.
Cleaning carpets in the Tabernacle
Benjamin N. Pearce – Hank Kolkman
.
Constructing meeting houses,
Northern Mexican Mission
.
Guam Branch Primary
.
Entertainers at Gold and Green Ball,
Auckland, New Zealand
.
Christmas Snowflake Chorus
Cottonwood 2nd Ward (Salt Lake Valley)
.
Winning accordion quartet at Western States Accordion Festival,
Long Beach, California
Members of East Mesa (Arizona) Stake:
Frank Milano, Francene Milano, Sylvia Farnsworth, Mila Ann Milano
.
Marion G. Romney inspecting site of future chapel,
Brussels, Belgium
.
"Mormon Yankees" missionary basketball team,
Sydney, Australia
.
Relief Society dramatic group,
Newcastle District (England) Relief Society
.
Junior Council, segment on raising funds for
Primary Children's Hospital
.
Latter-day Saints aboard U.S.S. Ranger
.
Staff of Genealogical Society examining Polynesian records
.
Lamanite Primary of Ramah, New Mexico,
upon completion of 360 baptisms for the dead
.
Emigration Stake (Salt Lake) Cub Scouts,
presenting two television sets to Primary Children's Hospital
after conducting a successful fundraiser
.
Sign built by Phoenix Air Scouts
indicating direction of emergency landing strip
.
LDS servicemen stationed at Fort Ord, California,
excursion to Los Angeles Temple
.
Las Vegas 6th Ward Trailbuilders,
Primary Baseball League
.

.
,
.
.
.
.
.
.
.
Beehive Girls of Union 3rd Ward (Salt Lake City), who made neckerchiefs for these new Scouts in Tulao, Samoa
.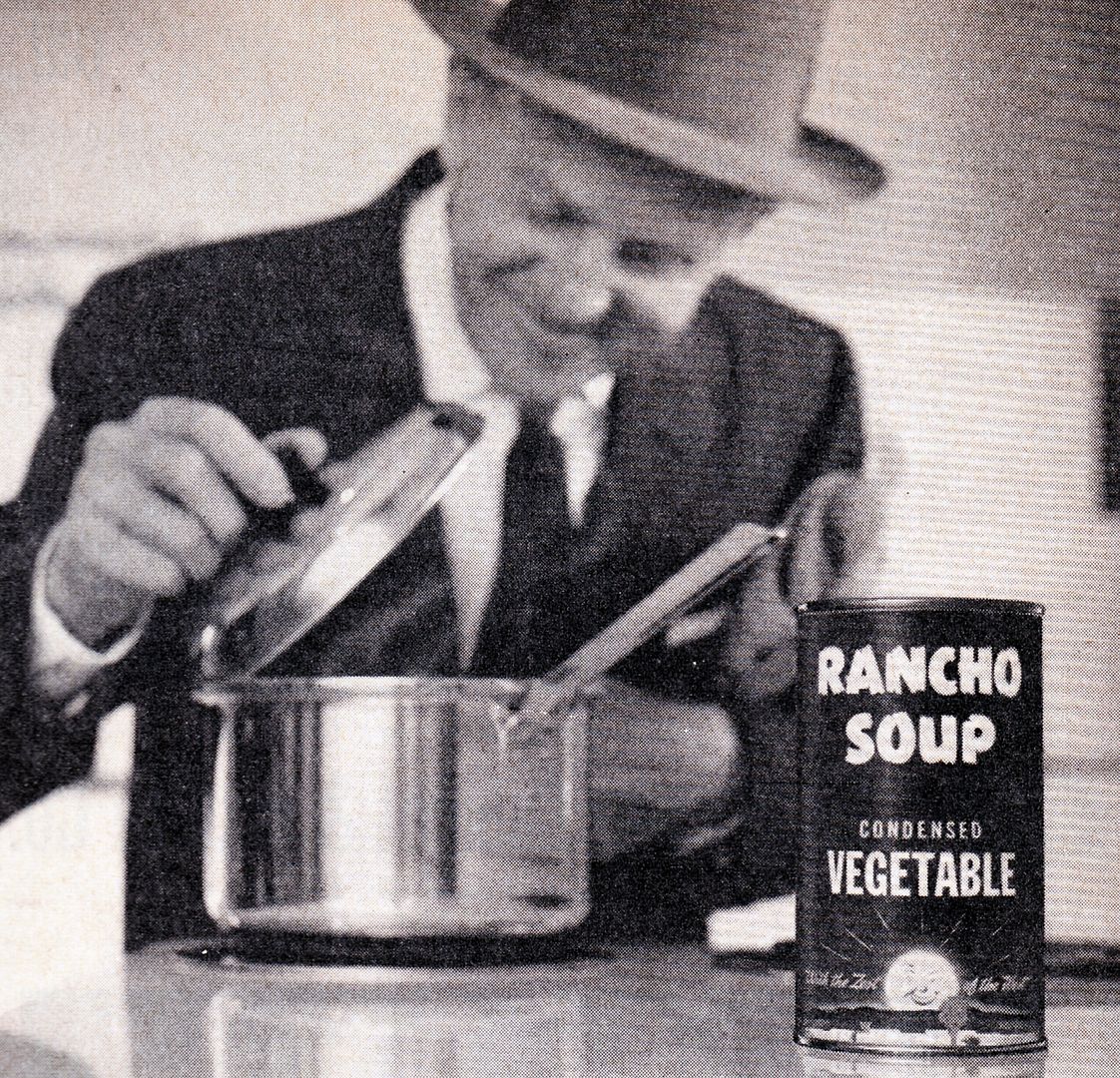 Random man who is inexplicably pleased to find canned soup in his dinner pot
in every 1959 issue of the Improvement Era
.
Stake Presidency and Stake Relief Society Board, Salt Lake Stake
.
Reno, Nevada
Relief Society Sisters with their hand-braided rug
.
First Presidency:
J. Reuben Clark, Jr.; Henry D. Moyle; David O. McKay
.
Eyring Science Center, BYU, between classes
.
Granite Seminary, Salt Lake City
Oldest in church (founded 1912)
.
Aberdeen, Scotland, MIA Christmas party
featuring "treacle scones and apples"
.