LDS Business College, the last remnant of the old Latter-day Saints University, remains in operation today, now in quarters only two or three years old (North Temple and 300 West, Salt Lake City). In 1944 and for years before and after, they were housed in the original LDSU building facing the temple, on the block now occupied by the LDS Church Office Building tower — the December ad shows the front of their building, and the June ad includes a creatively framed photograph of the gardens shared by the old Church Administration Building and the Hotel Utah, suggesting a wide park-like expanse which really was limited to the landscaped interior of a single city block. (Of course, Business College students also had easy access to the gardens at Temple Square right across the street.)
Here is their advertising campaign for1944, tied closely to the ongoing World War II.
.

January
.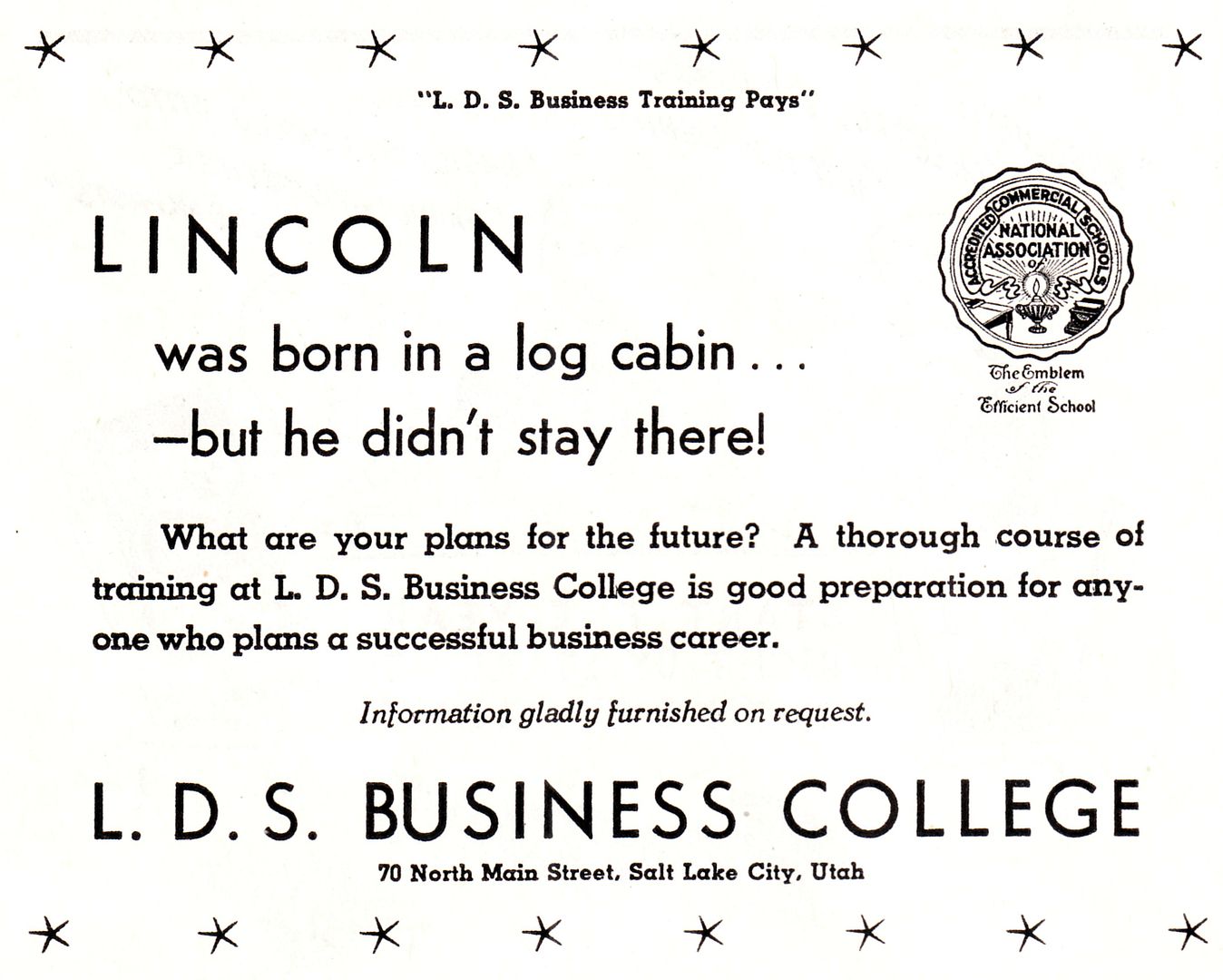 February
.
March
.
April
.
May
.
June
.
July
.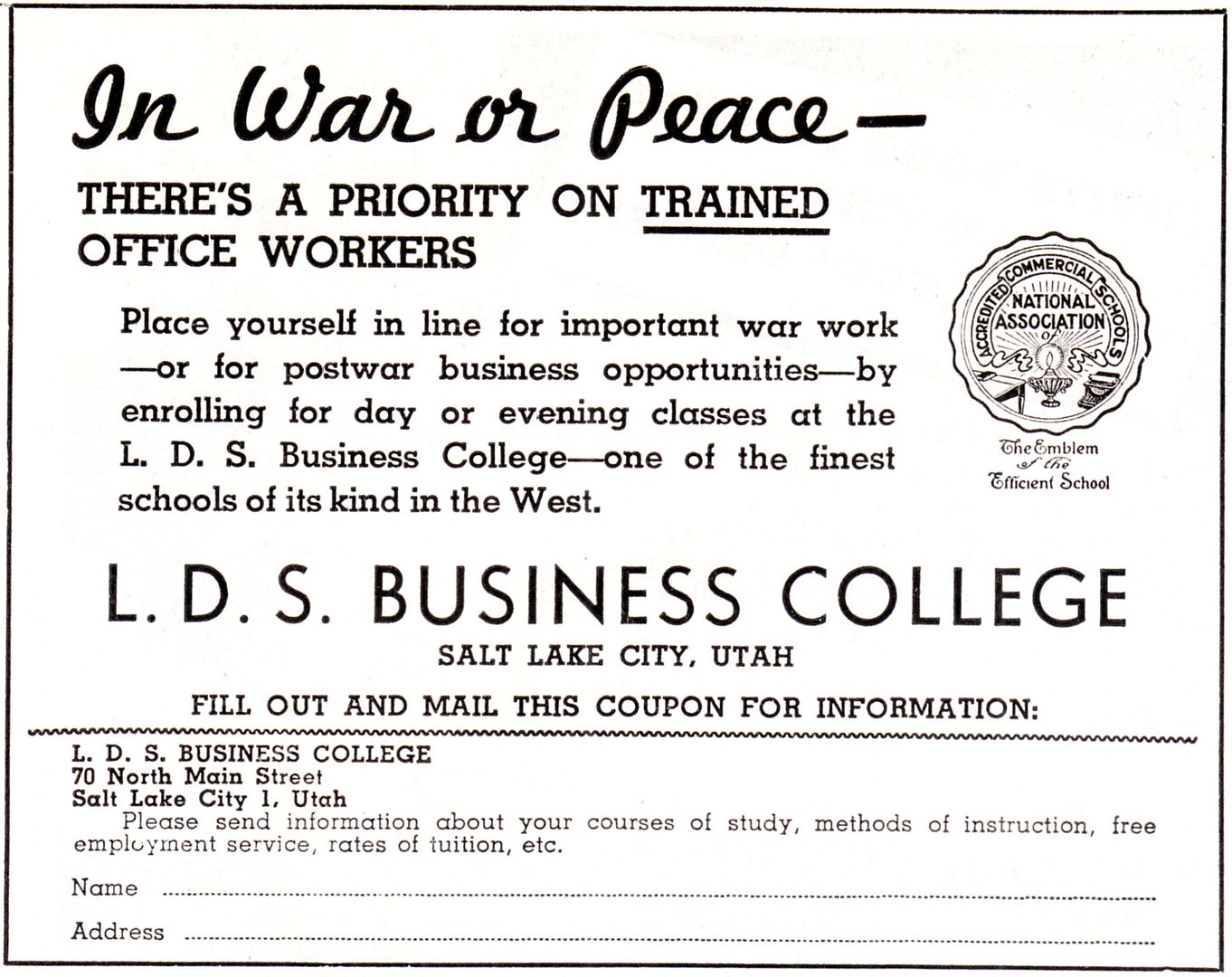 August
.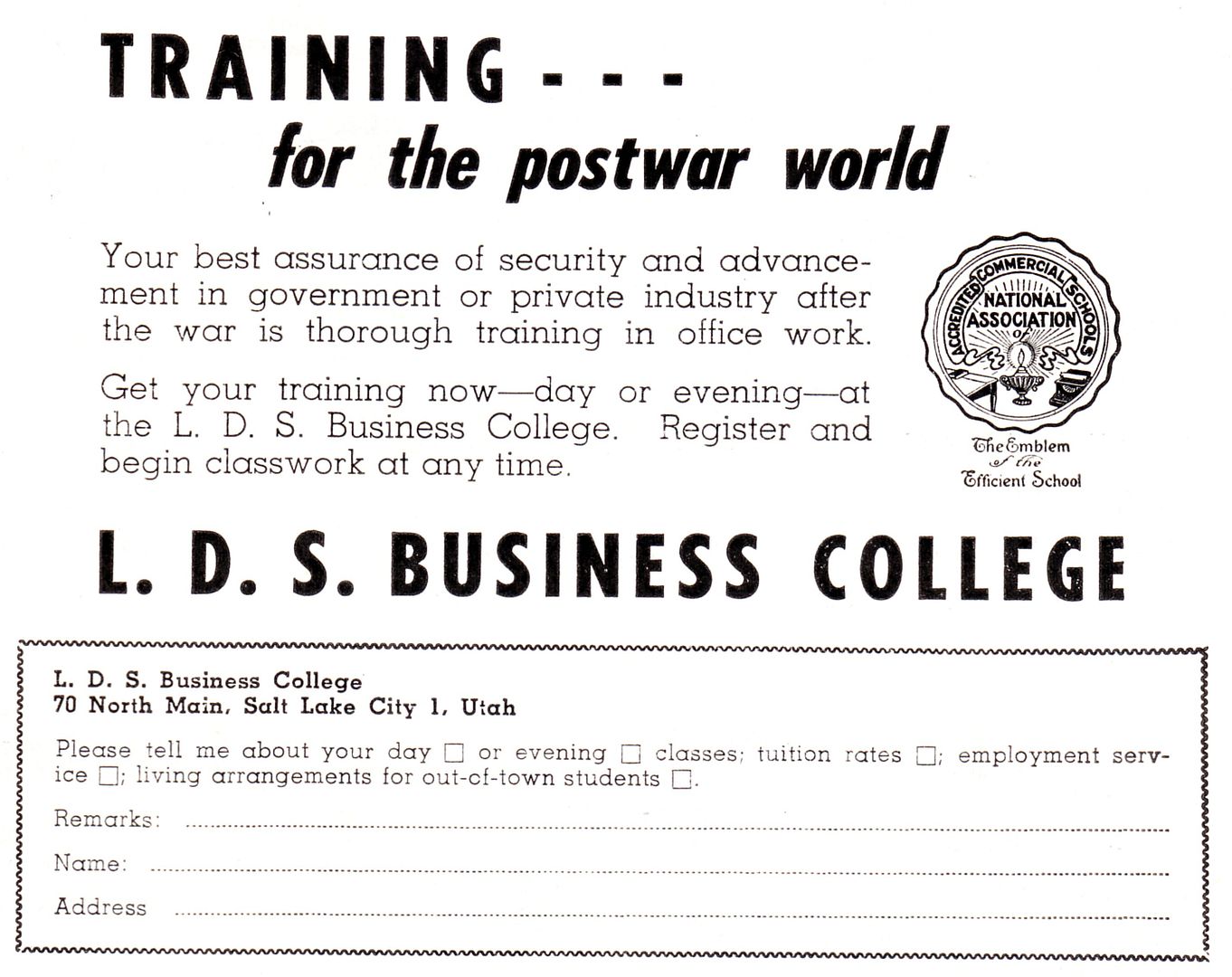 September
.
October
.
November: No advertisement located
.
December

.