Daynes Music was the pioneer music company of Salt Lake City, is still in business, and is one of the longest-running companies to be operated by multiple generations of a single family. (I don't understand the "established 1860" claim of the logo – the Daynes family didn't arrive in the Valley until 1862; maybe they were engaged in the same business prior to emigrating.)
The John Daynes family made an early mark on Deseret's music culture. John's son Joseph, age 11, was already proficient on the organ when he first played for Brigham Young in 1862. Following training in New York City, he became the first Tabernacle organist at age 16.
John Daynes was a skilled watchmaker; his combination music and jewelry store opened on Salt Lake's Main Street and handled sheet music, musical instruments (band instruments, as well as pianos and organs), music lessons, and, as the years passed, mechanical-musical technology such as phonographs.
I haven't done the work yet to know who the partner Beebe was, or how long the company was a partnership. Whether as Daynes Music or Daynes-Beebe Music, though, the company appears year after year as a sponsor of various church magazines.
.
January-February-March
.

April
.

May
.

June
.

July-August
.

September
.

October-November
.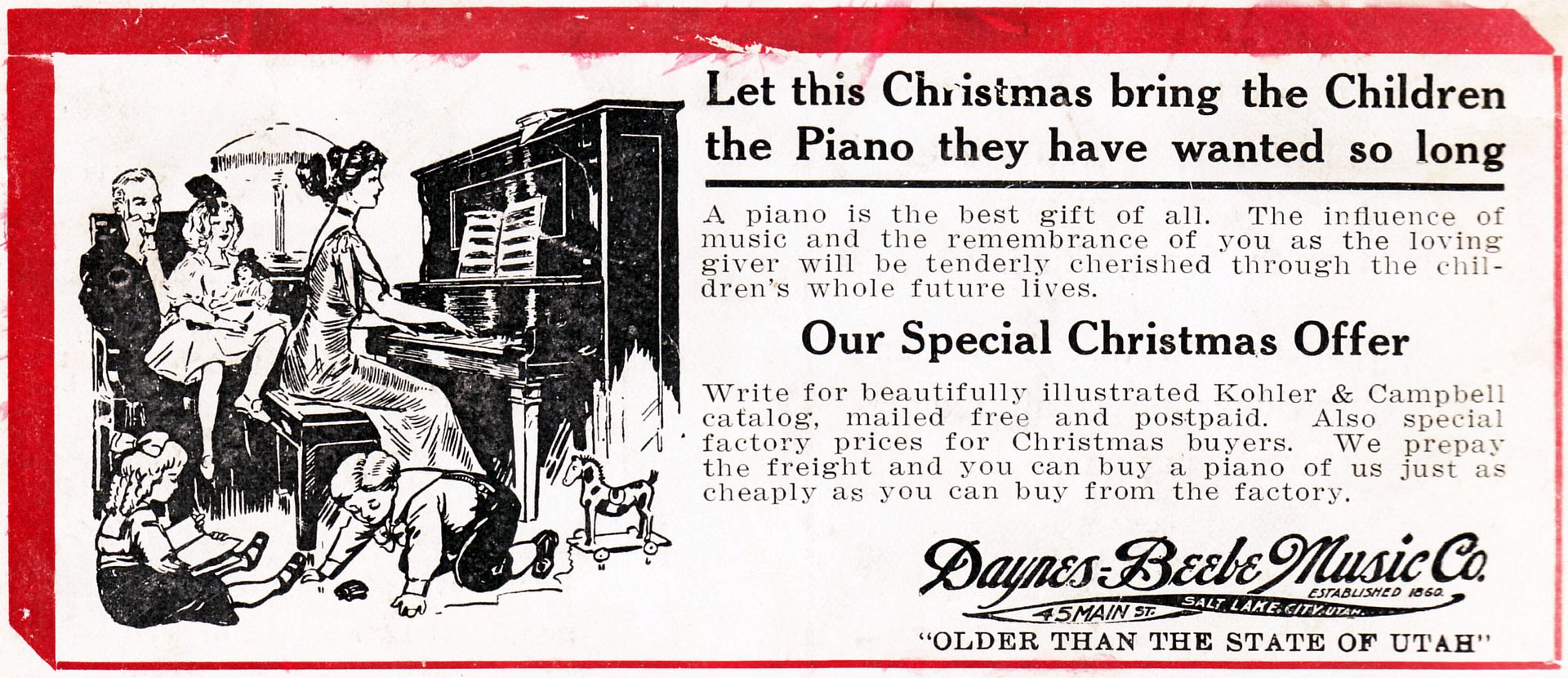 December
.