(Mosiah 16:8)
The Mormon relationship to the graves of our loved ones is a complex one. Perhaps because of our understanding of the importance of the physical body to our eternal progression, most of us prefer to lay our friends away in peaceful graveyards, yet cremation is not prohibited. There may be an added layer of emotional turmoil in the event a body must be left in the ocean or on the battlefield, but we don't believe there is any lasting consequence to one whose body is not buried in consecrated ground. We dedicate our graves and pray that they will remain undisturbed until the resurrection day, and many of us like to visit family graves, yet we know that our loved ones are not there but have gone elsewhere.
As a people – the Mormon people, distinct from individual people who are Mormons – we have a special relationship, I think, to graves that reflect (celebrate? even exaggerate?) our history as a suffering people. Who could visit Winter Quarters, for instance, without pausing at the cemetery there? You might visit an individual grave if you are a literal descendant of the pioneer buried there, but most of us view that cemetery, and a few others, as a symbolic whole, representing the sacrifices and sufferings of our ancestors as a people.
If that's true of entire cemeteries, I think it is sometimes even truer of individual graves in lonely spots.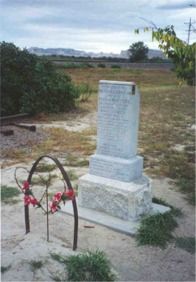 Exhibit 1: Rebecca Winters (1801-1852) joined the Church in New York and moved with it through Ohio and Missouri and Illinois, and died of cholera in Nebraska while attempting to reach the Salt Lake Valley. William F. Reynolds, a friend of the family, scratched "Rebecca Winters – Age 50" on a tire iron, and drove that arched iron into the ground to serve as Rebecca's only monument. The wagon train moved on, and the location of the grave was lost to family memory on the prairie.
Then in 1899, surveyors for the Burlington Northern Railroad came across the iron memorial in the intended path of the rails and realized that it must mark the grave of a pioneer, probably a Mormon pioneer. They not only resurveyed the line for several miles in order to bypass the grave by a few feet, but also sent word to Salt Lake City of what they had done. One of Rebecca's descendants was Augusta Winters Grant, wife of then-Apostle Heber J. Grant. The family visited the old grave and erected a granite headstone there; that grave became a site of pilgrimage not only for family members but for other Mormons who treasured it as a tangible symbol of the Mormon pioneer trek. (So many visitors came to the grave, then only a few steps from an active rail line, that safety became an issue; in 1995, the grave and its monuments were moved a safer distance from the rails.)
.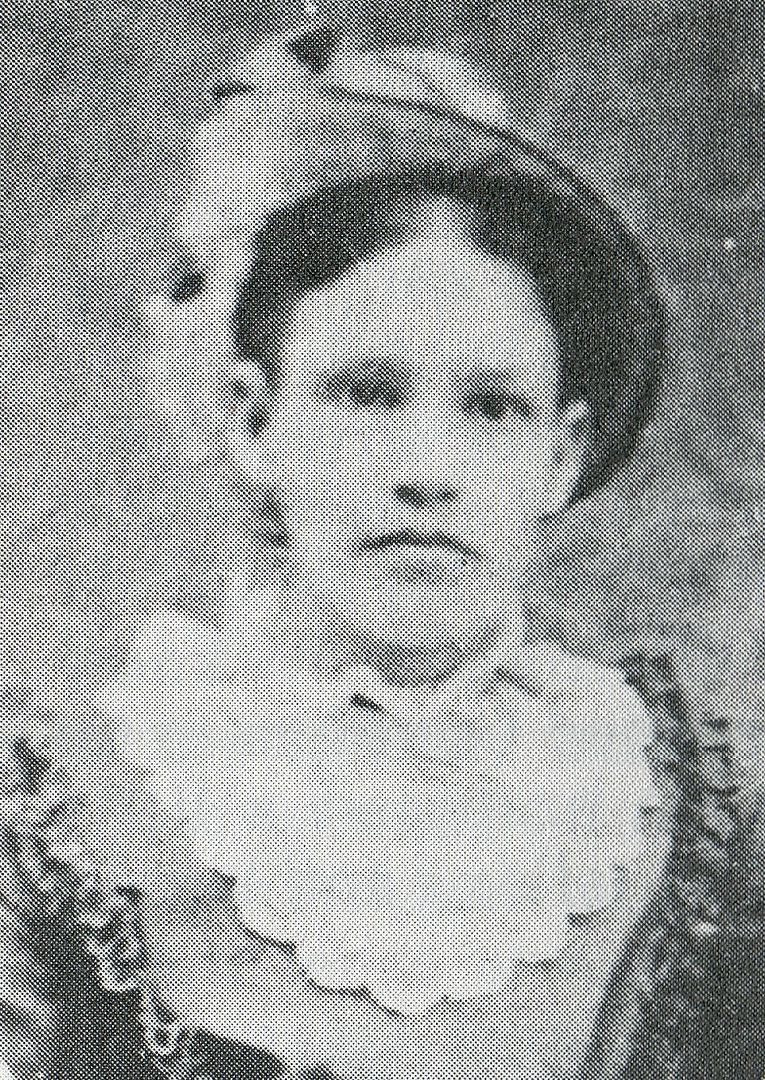 Exhibit 2: May Whiting (1862-1882) considered Springville, Utah her home, although she and her family had become early settlers of Arizona. May became ill at Christmas, 1881, and pleaded to be taken home. She was still ill the following spring, so her family decided to take her there by wagon over the rough trail through Arizona and southern Utah. The caravan had made it as far as House Rock in the desolate Arizona Strip 30 miles north of the Grand Canyon, when May became too weak to go on. The family of George Washington Adair opened their home to the Whitings; Adair rode to Kanab seeking a doctor, but May died on May 5, ten days short of her 20th birthday. A family reminiscence indicates:
Brother Adair happened to have some lumber … They made the coffin which was a nice roomy box. Grandma had along some bleached muslin which we used to line the coffin inside and out. We had no lace or trimming … Well, I took some of this muslin and cut it in strips of six inches wide, then I cut scallops on one edge then cut small notches around the scallops, then cut a design on each scallop. This we pleated all around inside of this rude coffin. We made her a soft bed with her own choice pillow. When she was dressed in her endowment robes we placed her in and she looked like she was asleep. …

Never will I ever forget that sad funeral. I believe her brothers dug the grave. They carried her upon that mound and buried her just as the sun went down or just a few minutes later. This was the saddest funeral I ever witnessed. I think Brother Adams dedicated the grave. Sad. Sad. When our little company pulled out the next morning, leaving the lone grave of our loved one, there never was a thought given but what her body would later be moved to Springville, her birthplace. … I feel that this is a hallowed spot and God and the angels watch over it.
May's grave does not garner the visits paid to Rebecca Winters' grave, but in 1934 the Whiting family
attended a reunion at the grave to place a new granite rock and cement monument. People wondered why this caravan of cars were going into the desert. It took our grandmothers five weeks to travel on the long road while this new generation came in a day, two hundred of them, from Idaho, Utah, California, and Arizona. That lonely spot was a town for three days.

Aunt May seemed indeed to be with us. The spot was sacred and never did the living and dead seem to draw so near together. It was like we had imagined in the great beyond on the morning of the resurrection day. Sisters who had not seen each other for thirty years were reunited over this lonely grave, and men and boys worked feverishly to finish the beautiful mound, old men and also brothers of the one dead, were even there on invalid beds. Tears were shed as if the grave had been made today, instead of fifty-two years ago.
Exhibit 3: When I read about May Whiting's lonely grave on the Arizona-to-Utah trail, I recalled a reference to another grave made on the same road, but this time by a family traveling from Utah to Arizona. Eliza Pearl Cluff was the daughter of Moses Cluff and Eliza Langman, and was born in Provo, Utah on July 30, 1876. Neither Ancestral File nor any of the dozen databases posted elsewhere by family members gives any clue to her life beyond that birth. It is as though she vanished and has been forgotten. One purpose of this post is to record the date and place of Eliza's death, so that it will be visible to Google where some family member may find it someday.
Eliza was only three when she died on September 26, 1879, and she is buried, without a marker, in the pioneer cemetery at Kingston, Piute County, Utah. Volney King, the journalist of the United Order community there, preserved this trace of the pioneering child's life and death:
Sat Sept 27th [18]79

Cloudy most of the day. …

Bro Moses Cluff & Bro. Mills stop with us to night on their way to Arrizona Bro Cluff lost a little girl of 3 year[s] last night & have brought it here for Interment All necessary assistant is being rendered them
What are your thoughts or feelings about visiting graves? (It needn't be a downer in the middle of your Christmas preparations – sometimes the tender feelings from remembering loved ones is a part of the nostalgia of the holiday.)