Mildred Tanner Pettit (1895-1977) is best known as the composer of "I Am a Child of God" and other Primary songs ("Reverently, Quietly" and "Father, I Will Reverent Be"). She is also the composer of "The Light Divine" (no. 305 in the Hymnbook).
This Christmas carol appeared in the Children's Friend of October, 1930.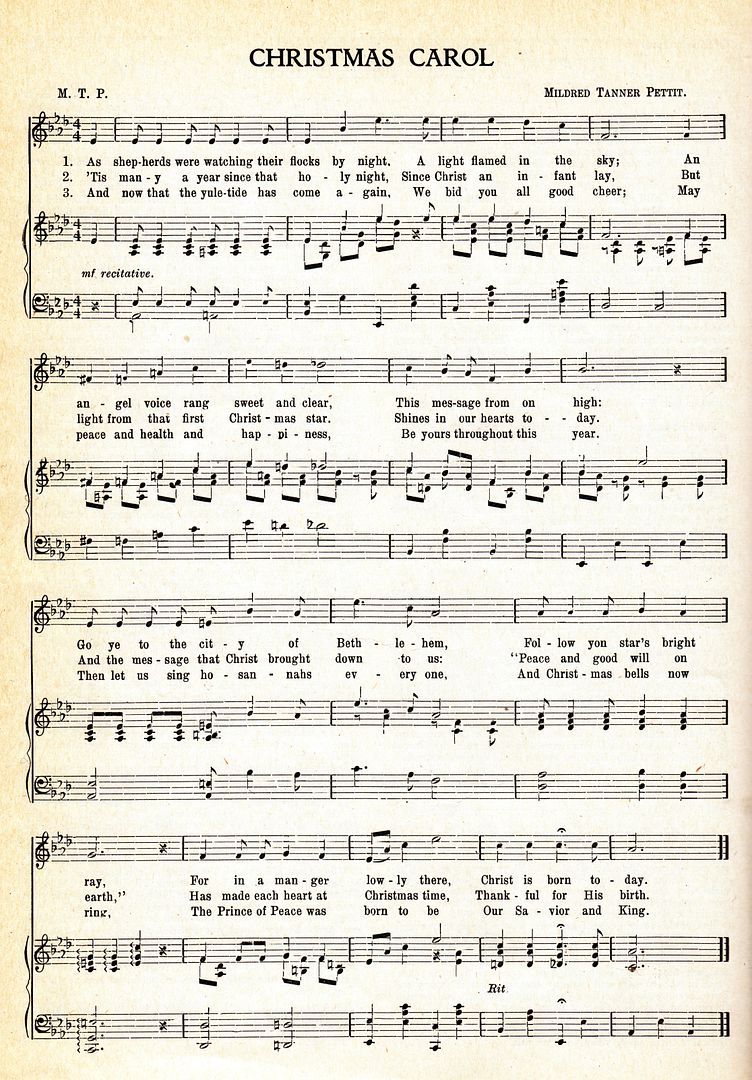 Update: In a few days we'll have this — and all other Advent entries — modified to include sound files. Come back then and enjoy!