Perhaps no chapter in the Children's Friend's coloring book of 1923 is more dated than the drawings for September. It isn't just that the theme for lessons that month — "Industrial Growth" — would today be an unlikely subject for children's lessons, despite the more spiritually minded motto of "Great Works Are Accomplished Not by Strength But by Perseverance" which accompanied the lessons.
It is, rather, that every single drawing shows smoke rising into the air. Smoke was a good thing, a thing to be celebrated, a mark of civilization when it represented the domestic cooking fire of a log cabin, or the industrial power of a blacksmith's forge, or the coal furnaces heating thousands of Salt Lake homes, or what today would be seen as the polluting, choking poisons rising from industrial smokestacks in the last three drawings. In 1923, however, those smoke stacks were proud evidence of a people's progress: "Latter-day Saints, a Progressive People," was the overall message of the lessons during the last four months of that year.
The mud was tramped by Brother Jones,
While father working by
Prepared the large adobe bricks
And set them out to dry.
Most men gave freely of their time
To build the Public Works.
You'll see within the picture here,
There is no man who shirks.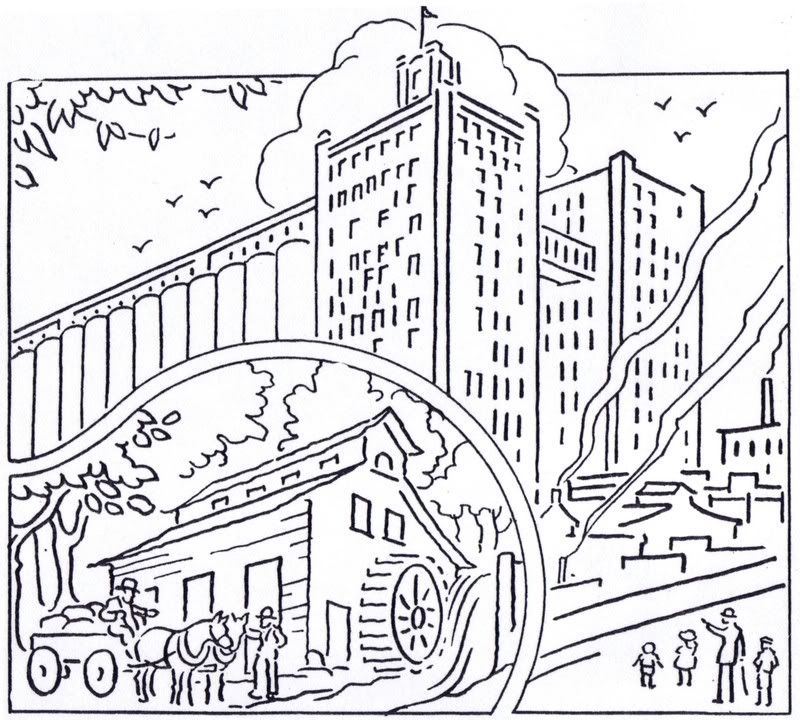 It took long years of earnest toil,
And faith and vision, too,
To show such progress as you see
Between the old and new.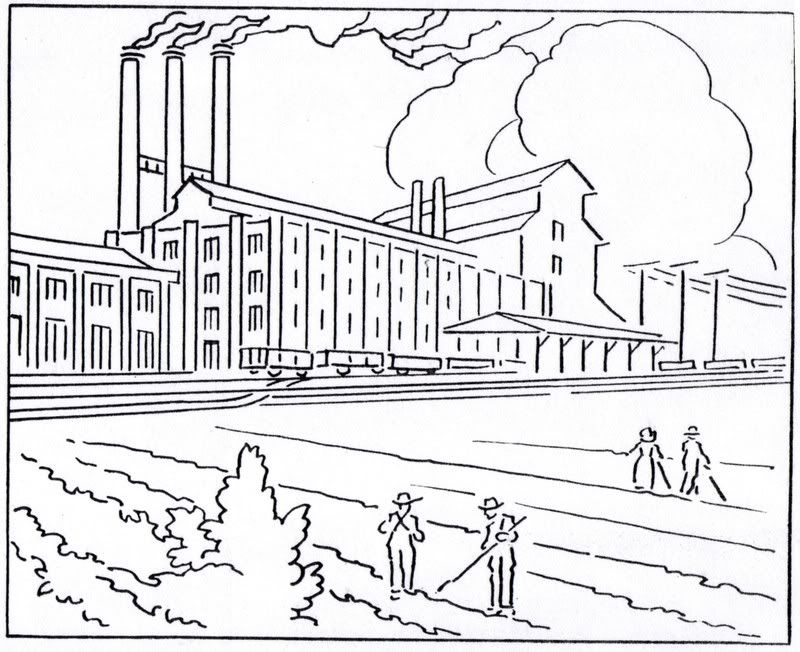 The sugar industry you'll find
Established in the West,
By men who persevered because
They knew just what was best.
Great smelters are erected
Like the one in picture here,
By men who, wishing to succeed,
Knew how to persevere.
Large quantities of fresh, ripe fruit
Are canned here night and day
By helpers not afraid to work.
"We're serving, too," they say.