Speaking of revelation in his April Conference talk of 1946, future church president Harold B. Lee said,
As the Latter-day Saints go home from this conference, it would be well if they consider seriously the importance of taking with them the report of this conference and let it be the guide to their walk and talk during the next six months. These are the important matters the Lord sees fit to reveal to this people in this day in the year 1946.
So … It's been three months since October Conference, 2008. Are you walking and talking with the major talks of that Conference enough to recognize them by their key words?
These wordles (generated at wordle.net) were created and sent in by a Keepa reader who says he doesn't need to be acknowledged (but thank you, A).
Can you identify the speaker without referring to the transcription? Usual rules apply — solve one entry only so that others coming later have a chance to play. And do tell us if you were able to identify a talk solely from the wordle, or whether you needed to resort to the Ensign!
1.
2.
3.

4.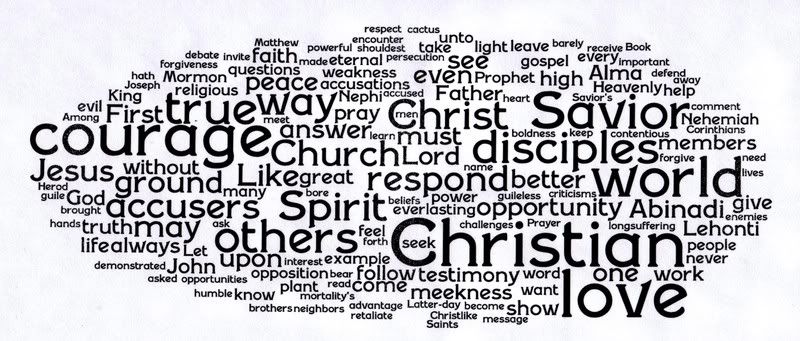 5.
6.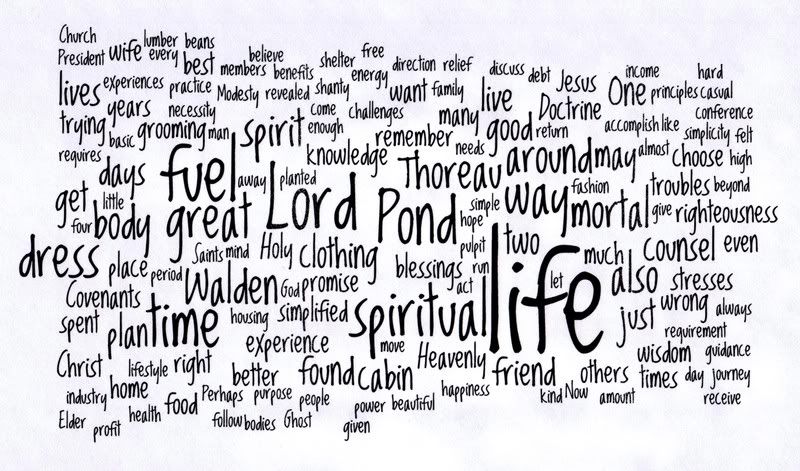 7.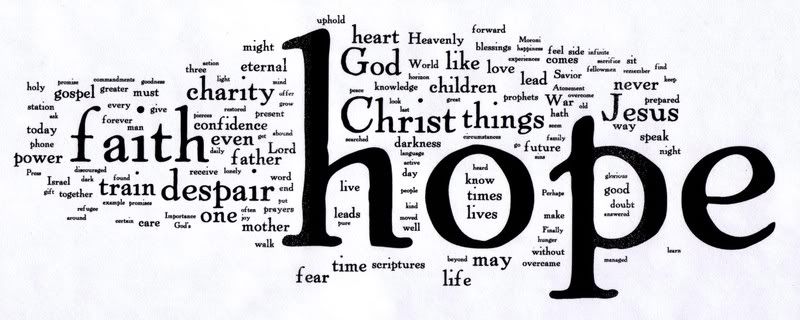 8.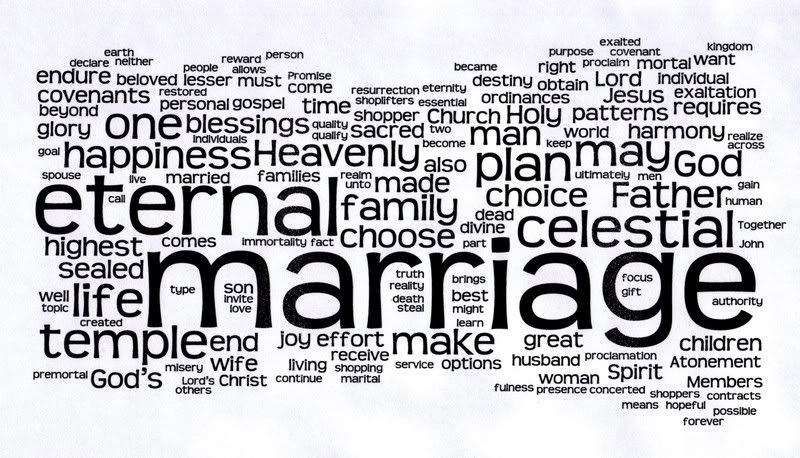 9.
10.
11.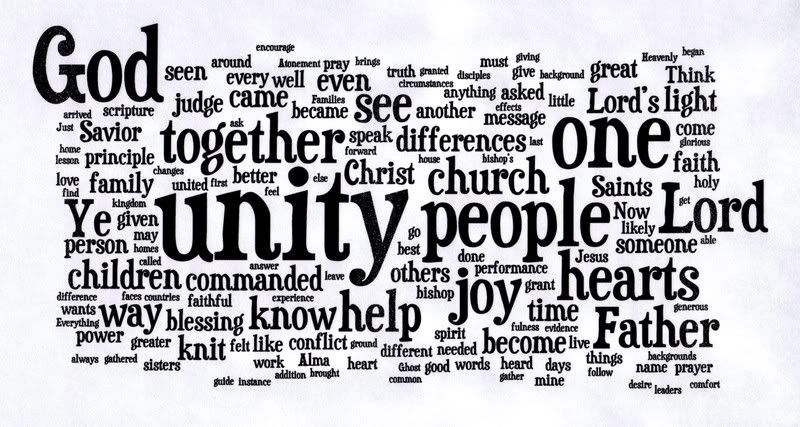 12.
13.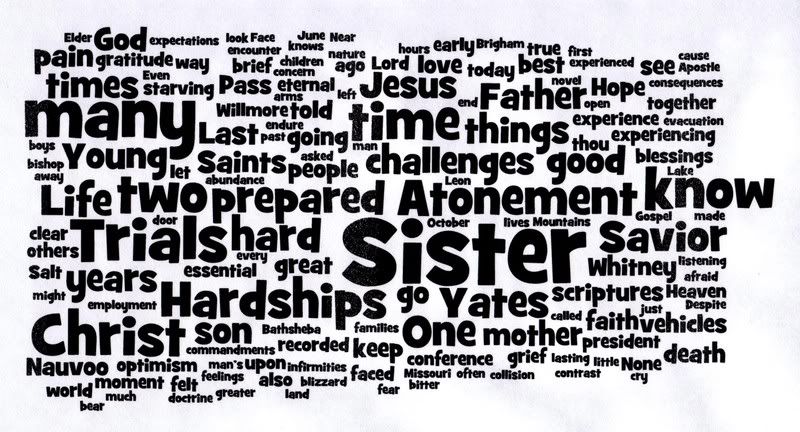 14.
15.