We have discussed Beneficial Life and its connection with the church, and its heavy advertising on the back covers of church magazines, in an earlier post. For your entertainment and thought, here is a year's worth of their advertising (1929-1931).
First we have two ads that make the purchase of Beneficial Life insurance practically the religious duty of every Relief Society leader —

And then we see morality plays depicting the woeful lives that inevitably follow when Daddy doesn't patronize Beneficial Life, mixed in with the occasional glowing report of those whose fathers did love them enough to enroll. No emotional pressure here!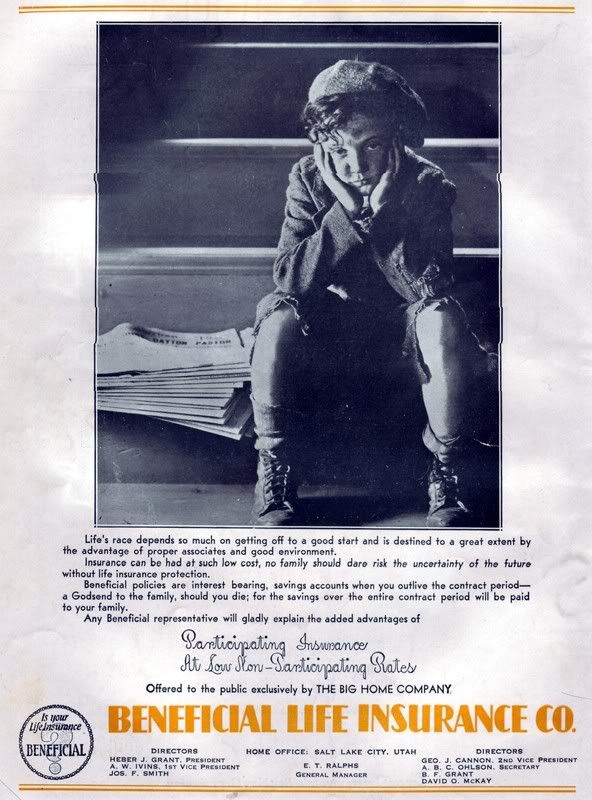 And my personal heart-tugging favorite …